If you are experiencing a medical emergency, please call 911 or seek care at an emergency room.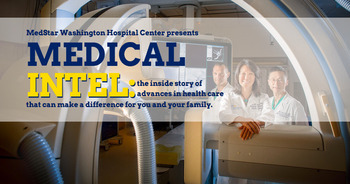 Cardio-Oncology
Cardio-oncology is the intersection of heart conditions in patients who have been treated for cancer. Cardiologists can assess patients for potential risk of developing heart conditions if patients take certain types of cancer drugs, or following radiation treatment to the chest. They also help oncologists protect their patients during treatment by closely watching the heart and recognizing heart trouble early in treatment.
With advanced imaging and treatment protocols, teams of oncologists and cardiologists can work together to provide holistic care for patients who are being treated for cancer or who have already completed treatment. Physicians may also be able to determine if a patient with cancer may be at risk for developing a heart condition before or during cancer treatment.
The cardio-oncology program at MedStar Heart & Vascular Institute aims to:
Ensure better outcomes for patients with cancer and cardiac issues

Provide earlier detection of cardiac toxic side effects from cancer treatments

Prevent or reduce further cardiac damage—and when possible reverse it

Monitor patients with potential cardiac issues who are receiving cancer treatments

Better understand cardiac issues in patients with cancer by participating in research studies

Eliminate cardiac disease as a barrier to effective cancer therapy
To make an appointment with a MedStar cardiologist, please call
As heard on WTOP Radio:
Ana Barac, MD
Cardiologist
Cancer Therapy Benefits vs. Cardiovascular Risks
Pilot Study Seeks Right Balance Between Survival and Safety
Read More ▶
To schedule a consultation at MedStar Heart & Vascular Institute, please call 202-877-3627.
MISSED OUR OTHER TOPICS?
Stay up to date and subscribe to our blog