If you are experiencing a medical emergency, please call 911 or seek care at an emergency room.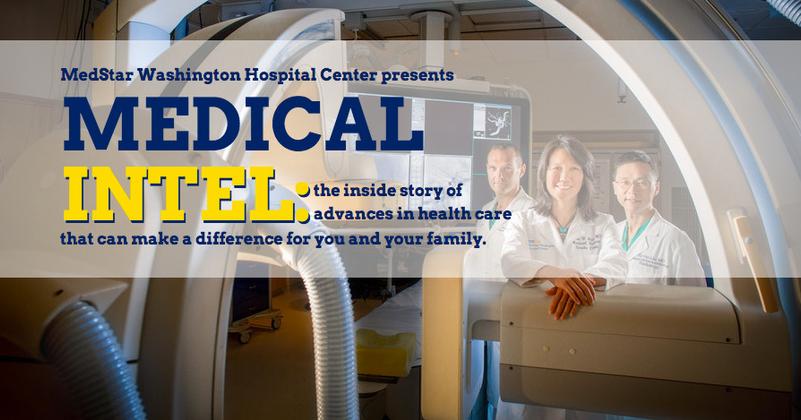 ECMO
Heart attack, cardiac arrest, respiratory failure, hypothermia. These and other medical emergencies can shock your organs, and prevent them from working.
When the heart or lungs fail, extracorporeal membrane oxygenation, or ECMO, can make the lifesaving difference for many.
We offer this technology to patients who are dying from heart or pulmonary failure. The ECMO machine effectively takes over the function of the heart or lungs, drawing blood out of the body, oxygenating it, and circulating it back in. Depending on the extent of the damage and the ability to recover, some patients may need it for only a few days while others can be treated for as long as several weeks.
ECMO doesn't fix the organs, but it provides valuable time for them to rest and heal. Sometimes, it serves as a bridge to other complex lifesaving interventions such as transplantation.
Because of the tremendous amount of expertise and experience required to operate the ECMO machine, MedStar Washington Hospital Center is one of the few hospitals that can offer the treatment.
For Sharon Allen, a young mother of five, the advanced ECMO technology was what helped save her life.
The arteries of Sharon's heart began to unravel and suddenly she collapsed. Every second mattered as she was flown to MedStar Heart & Vascular Institute at MedStar Washington Hospital Center. Despite the rare condition, our team of specialists diagnosed her from a distance, planning Sharon's surgery while she was still in the air. Following extensive surgery, Sharon was placed on ECMO, the advanced technology that gave her heart time to heal—and allowed her to return to her loving family.
To schedule a consultation, call
As heard on WTOP Radio:
Ezequiel Molina, MD
Cardiac Surgeon
MISSED OUR OTHER TOPICS?
Stay up to date and subscribe to our blog