Peripheral Vascular Disease
If you are experiencing a medical emergency, please call 911 or seek care at an emergency room.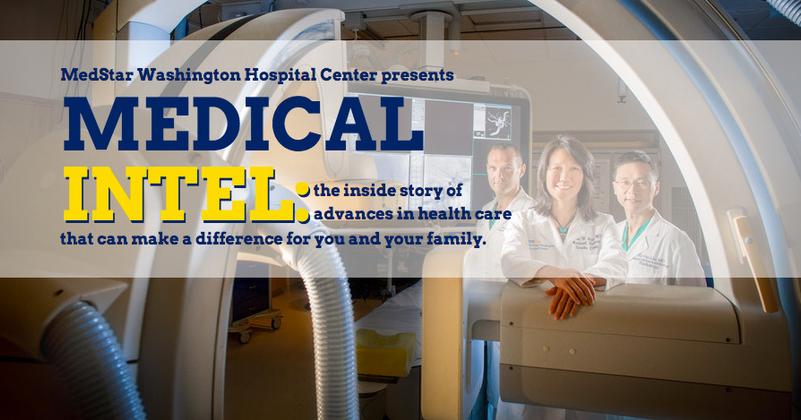 Debilitating Leg Pain Gone After Minimally Invasive Peripheral Vascular Surgery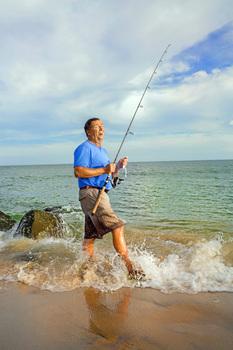 Edward Woo, MD, an internationally known surgeon who leads the vascular surgery program at MedStar Heart & Vascular Institute. Kevin met Dr. Woo during a previous procedure, while they were both living in Pennsylvania. In fact, Dr. Woo's brother repaired Kevin's congenital heart valve defect years earlier.
After confirming peripheral vascular disease with diagnostic testing, Dr. Woo brought Kevin to MedStar Washington Hospital Center. Here, he placed stents, or thin, wire mesh tubing, to help keep the vessel open in Kevin's right upper leg.
The blockage was reached through a small puncture in the groin area. The same-day procedure in March allowed Kevin to walk out of the hospital with less pain and cramping than when he walked in.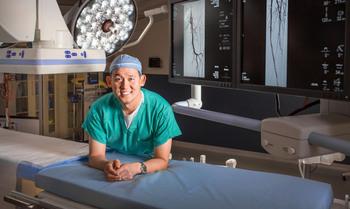 If you or a loved one is experiencing symptoms of peripheral vascular disease, schedule an appointment with one of our specialists at
202-877-3627.
SYMPTOMS OF PERIPHERAL VASCULAR DISEASE (PVD) INCLUDE:
A change in color or temperature of the limbs

Pain or cramping in the legs when walking or at rest

Numbness or tingling sensation

A new, long-lasting sore in the foot or leg

Diminished pulses in the legs and feet

Thickened, opaque toenails
YOU MAY BE AT RISK FOR VASCULAR DISEASE IF YOU:
Are age 50 to 80

Smoke

Have diabetes, high blood pressure or high cholesterol

Have a history, or family history, of heart disease

Are obese or physically inactive
To detect the disease early, MedStar Health has partnered with Dare to C.A.R.E. to offer FREE vascular screenings. Screenings are quick and pain-free, using ultrasound technology. Schedule your screening today, at 410-573-9483 ext. 202 or 203.
Stay up to date and subscribe to our blog