Faculty & Staff | MedStar Institute for Quality and Safety | MedStar Health
Individuals with faculty appointments to the MedStar Institute for Quality and Safety join a diverse community of patient safety and healthcare quality advocates and leaders to advance the MIQS mission.
Faculty come from all walks of life, using their unique backgrounds, expertise and passion for making healthcare safer, to: reduce preventable harm, improve care outcomes, advance the science of healthcare delivery, and create a culture of healthcare transparency. MIQS faculty have the opportunity to tap into the expertise of Institute colleagues as well as other core resources of the institute, to improve care, advance scholarly work, find partners for collaboration, enhance individual knowledge and skill, and pursue research funding.
To learn about the different types of MIQS Faculty appointments, as well as requirements, responsibilities, and privileges associated with MIQS faculty, please visit Join the Faculty.
Meet our MIQS faculty
Core faculty
Adjunct faculty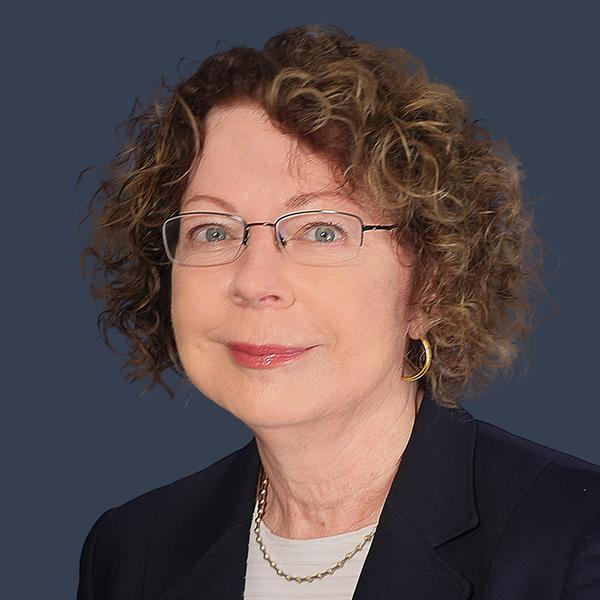 Bonnie Pitt
Director, Operational Communications
Bonnie Pitt, RPh, MAS, is a pharmacist and healthcare leader experienced in developing, initiating and maintaining safe and effective patient-centered services. Her skills include staff motivation and empowerment, facilitation and completion of interdisciplinary redesign and performance improvements. In her recent position as Corporate Director of Pharmacy for Valley Health in Winchester, Virginia, she partnered with anesthesia, forming a task force to conduct a gap analysis of the controlled substance program, resulting in improved diversion software, enhanced visibility of medication activities, and safer processes for patients and staff. Bonnie has supported implementation and upgrades of closed loop systems for safe medication management including, pharmacy automation, bedside scanning, EHR and IV pump enhancements and integration. Bonnie played a leadership role in the implementation of daily Safety Calls and rounding, incorporating the principles of high reliability. In her position as Pharmacy Director at Frederick Memorial Hospital in Frederick, Maryland Bonnie initiated the interdisciplinary medication safety committee and developed the organization Patient Safety Plan.
Bonnie has a B.S in Pharmacy from the University of Maryland and Masters of Administrative Science from John Hopkins. She is active in pharmacy and risk management organizations.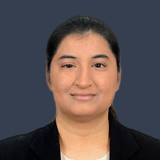 Sarveshwari Singh, MS
Sarveshwari Singh has been working at MedStar Health in patient safety and quality improvement for the Corporate Vice President of Patient Safety and Quality Improvement and for the Assistant Vice President for education since July 2012 as a part-time employee. Since January 2016, she has transitioned to a full-time position, working as a consultant and research assistant in the same department. Sarveshwari is an Adjunct Faculty member at MIQS.
At MedStar, she has written papers on topics of patient and family engagement, high reliability, and failure to rescue. She presented a poster on the evaluation of the summer program for the Academy for Emerging Leaders in Patient Safety and presented work on rapid response systems at the MedStar PFAC meeting.
She holds an MS in physiology and biophysics from Georgetown University and a BS in biology from George Washington University. She plans on attending medical school in the future and continuing work in patient safety and quality improvement.
Lisa L. (Hockett) White, MS
Director, Practice Operations, Evolent Health
Lisa L. (Hockett) White, MS, has spent the bulk of her career in long-term care leadership, pharmacy, and health plan operations. An expert in issues such as transitions of care, institutional pharmacy practice, population health, and value-based care, Lisa has a particular passion for at-risk and vulnerable patients.
In all her healthcare roles, she has been successful in overlaying patient safety best practices and systems thinking to improve the performance and efficiency of clinical service lines. Most recently, Lisa redesigned and operationalized a Population Health Management program for Passport Health Plan, a non-profit Medicaid insurer in Kentucky. As a member of the Evolent Health team, she also successfully built and led the governance process for all facets of Passport Health Plan's inaugural Value Based Care Shared Savings program, working closely with health systems and participating provider groups.
A 2013 graduate of the University of Illinois at Chicago's Patient Safety Leadership master's program, Lisa is a determined and vocal advocate for assessing human factors and bias in creating clinical operation service lines to better serve both providers and the patients they care for. Lisa also holds a BS in biology from Georgia State University, with a specialty in human disease. Balancing both financial drivers and clinical outcomes, Lisa uses her patient safety, quality, Six Sigma, and healthcare operations expertise to bring stakeholders together for high-quality, safe patient care.