Educating yourself about the vaccine is the first step to getting back to normal life.

From summer barbecues with your family, to celebrating important milestones, or Saturday brunch with the girls, the COVID-19 vaccine offers hope for getting back to a life filled with special moments with the people we love—and miss.

When you gather the facts about the vaccine, you can feel confident that you're making the right call for your health and future.
It's good to have questions.
If you feel hesitant, that means that you care about making the right decision. And as a healthcare provider, we're here to help you understand the benefits of the vaccine for you—and those around you.
Is it safe? Does it work?
The COVID-19 vaccine is as safe and effective as common childhood vaccinations that everyone gets, like the MMR vaccine, which protects against measles, mumps, and rubella. Read on for more information about the safety and effectiveness of the vaccine.
Does the vaccine actually protect you from COVID-19?

Vaccines are the best protection we have against many life-threatening illnesses. Like other vaccines, the COVID-19 vaccines protect us by teaching our immune systems how to fight the COVID-19 virus.

As a result, taking two doses of the Moderna or Pfizer COVID-19 vaccine has been proven to be very effective at protecting you from COVID-19. Taking one dose of the Johnson & Johnson vaccine has also been shown to be highly effective at protecting you from hospitalization and death from COVID-19. All studies showed zero deaths among fully vaccinated individuals in the research trials.

How do I know the vaccine is safe for me?

The U.S. Food and Drug Administration (FDA) must determine that a vaccine is safe and effective before it approves it. As part of the process, the vaccine company must conduct clinical trials that meet strict standards and rigorous testing. During these trials, participants are watched carefully for any side effects, and scientists, physicians, and nurses collect information about everything that happens. Before the vaccine is approved, this information is reviewed by an independent group of scientists who do not work for the company making the vaccine or the government. The independent group shares results of its review with the company, which must use this information when they apply to the FDA for approval.

Since May 2020, approximately 117,000 people have taken part in the COVID-19 vaccine clinical trials. Historically, clinical trials have not always included diverse populations. However, vaccine researchers made sure the COVID-19 vaccine trials included volunteers of all ages, races, ethnicities, and geographic areas in the U.S. This is especially important because COVID-19 hit Black and Hispanic communities hard.

Pregnant women and young children were not included in the study but will be tested in upcoming studies. If you have a certain medical condition and are concerned about whether or not the vaccine is right for you, please talk to your primary care provider.

Ho was the vaccine developed so quickly?

It's true that the COVID-19 vaccine was developed quickly. That's because the mRNA technology used to help your body fight the virus is not new. In fact, this technology began development over 20 years ago for flu vaccines. When COVID-19 began devastating our communities, billions of dollars of new funding allowed brilliant doctors and research experts to develop the COVID-19 vaccine on an accelerated timeline.
What is getting vaccinated like?
Getting vaccinated for COVID-19 is a lot like getting any other vaccine. You may have some soreness in your arms, and it's possible to experience other mild side effects. These are not symptoms of COVID-19 but rather signs that your body is building up immunity.
Will I get COVID-19 from the vaccine?

No. Like other vaccines, the COVID-19 vaccine teaches your body how to fight the virus that causes COVID-19 without using the actual virus.

However, it typically takes a few weeks for the body to build immunity after vaccination. Therefore, you could become infected with the virus that causes COVID-19 from external sources NOT from the vaccine), shortly before or after vaccination and get sick because the vaccine has not had enough time to provide protection.

If you have symptoms not commonly seen after the vaccine, (such as shortness of breath, cough, loss of taste/smell, sore throat, runny nose) or a temperature higher than 100.4° F, you should contact your primary care provider.

Below, watch the experts epn more, including side effects that signal the vaccine is working.

Will I feel sick after getting vaccinated?

As with other vaccines, mild reactions to the vaccine are common. The most commonly reported side effects, which typically lasted one or two days, included pain at the injection site, tiredness, headache, muscle pain, chills, joint pain, nausea and vomiting, and fever.

People who have a history of severe allergic reactions to vaccines, medicines, or food should consult their doctor before scheduling the COVID-19 vaccine to learn more about the risks and benefits of the vaccine for their unique situation.

Which type of COVID-19 vaccine will I get?

There are multiple teams of medical experts working hand-in-hand with manufacturers to make authorized vaccines so we can get as many people vaccinated as possible. All the approved COVID-19 vaccines have proved to be extremely effective in reducing severe COVID-19 infections, hospitalizations, and deaths so you can feel comfortable receiving any of the vaccines.

At MedStar Health, the local and regional health departments provide us with vaccines as they become available. We cannot select or control the doses we receive from the manufacturer. We are working hard to schedule vaccine appointments based on the availability of vaccine supply. We cannot accommodate specific vaccine manufacturer requests.

Will I need one or two doses of the COVID-19 vaccine?

If you are receiving the Pfizer or Moderna vaccine, you will need two doses of the vaccine. If you are receiving the Johnson & Johnson vaccine, you only need one dose to be fully vaccinated.
Why should I get vaccinated?

Getting the COVID-19 vaccine is the only way to prevent yourself from catching COVID-19. Even if you've already had the virus, a vaccine can prevent you from getting it again. In addition, researchers estimate that over 80 percent of the U.S. population needs to be vaccinated for enough people to be protected against the virus to contain the spread.
If we all do our part to get vaccinated, we can end the pandemic together.
Here's why some of our associates chose to get vaccinated.
Tahara Akmal,
Chaplain at MedStar Washington Hospital Center, says…
"I had many concerns about the vaccine before getting vaccinated. I wondered if the speed at which the vaccine was developed would affect its effectiveness and safety, so I sought out information to better understand the risks associated with getting vaccinated—or choosing not to.
Ultimately, I decided that to keep myself, my family, students, patients, and colleagues safe, I wanted to get vaccinated. That's the best way I can protect my health and serve as a role model to those around me."
Allia Noel,
Registered nurse at MedStar Franklin Square Medical Center, says...
"I've witnessed the challenges that COVID-19-positive patients are experiencing. They're sick, afraid, and alone. Seeing the first-hand struggle in the hospital shows me that it's a privilege to get vaccinated. I chose to get a COVID-19 vaccine not just to protect me but those around me as well. The vaccine is our way out of this virus and the devastation that it's brought to our families, friends, and neighbors."
Calvin Thomas Williams, Jr., MD,
Chief of Infectious Diseases at MedStar Union Memorial Hospital, says...
"Getting vaccinated is a safe and necessary step towards a future of normalcy. The vaccine offers a glimmer of hope for the days when the risks associated with gathering are low and we can resume the life we miss. Until then, let's continue caring for ourselves and one another by following public health guidelines and encouraging our friends and family to get vaccinated when it's their turn."
How to get vaccinated for COVID-19

When you choose to get vaccinated, you join more than 50 million people from all walks of life who are protecting themselves and their communities against COVID-19.
It's easy to make an appointment when it's your turn.
Your COVID-19 vaccination eligibility is determined by where you live and what phase the local government vaccination distribution plan is. As we receive vaccines for the general public, we update this website with details on scheduling appointments for our current patients and community members as appropriate.
Maryland Residents:
If you are a resident of Maryland, you may request a vaccination appointment by clicking here. Maryland is currently vaccinating residents, anyone, over the age of 16.
District of Columbia Residents:
If you are a current MedStar Health patient, a resident of the District of Columbia, are 65 years or older, and/or have certain medical conditions, you may request a vaccination appointment by clicking here.
If you are receiving the Pfizer or Moderna vaccine, at the time of your first dose, you will be able to schedule an appointment for your second vaccine dose. If you are receiving the Johnson & Johnson vaccine, you only need one dose to be fully vaccinated.
MedStar Health community vaccine location directions
If your COVID-19 vaccine appointment has been confirmed at one of our MedStar Health Community Vaccine Locations, click on one of the following links to view directions and public transportation information based on your location.
Please note that the supply of vaccines available to MedStar Health is limited, and requests for vaccines currently are greater than our available supply. Please be patient in scheduling your vaccine appointment and take advantage of all vaccine options available to you.
Getting informed is the best way to stop the pandemic.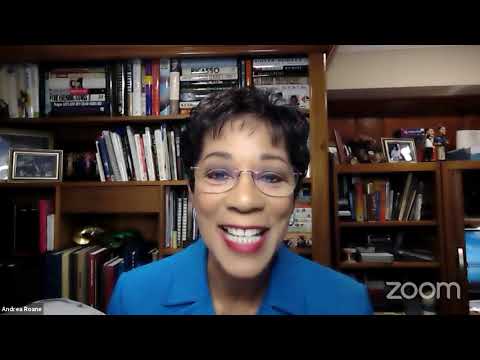 Getting informed is the best way to stop the pandemic. Still have questions about the COVID-19 vaccine? Learn more by visiting MedStarHealth.org/Vaccine or watch our live broadcast above.