Our Mission | About Us | MedStar Health
While science is getting better and better at treating people, we'll never forget the importance of how we simply treat people. At MedStar Health, we offer easy access to great health care in Maryland, Virginia, and Washington, D.C., via our 10 hospitals and more than 300 other care locations. We're also committed to advancing your care by continuously learning and applying new knowledge. We help our patients and their families feel understood, appreciated, and confident in their care.
Our mission
To serve our patients, those who care for them, and our communities.
Our vision
To be the trusted leader in caring for people and advancing health.
Our values
Service — We strive to anticipate and meet the needs of our patients, physicians, and co-workers.
Patient first — We strive to deliver the best to every patient every day. The patient is the first priority in everything we do.
Integrity — We communicate openly and honestly, build trust, and conduct ourselves according to the highest ethical standards.
Respect — We treat each individual, those we serve and those with whom we work, with the highest professionalism and dignity.
Innovation — We embrace change and work to improve all we do in a fiscally responsible manner.
Teamwork — System effectiveness is built on the collective strength and cultural diversity of everyone, working with open communication and mutual respect.
MedStar Health—It's how we treat people
At MedStar Health, we use the best of our minds and the best of our hearts to serve our patients, those who care for them, and our communities. Our 32,000 associates are committed to living our core SPIRIT values—Service, Patient first, Integrity, Respect, Innovation, and Teamwork—no matter where they work across our diverse health system.
What it means to be non-profit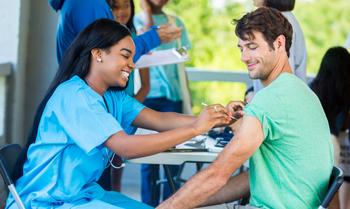 As a not-for-profit, community-based healthcare system, we hold ourselves accountable to the people we serve. For your community, that means more local control to address your local concerns, better access to care, and the ability to address your community needs.
Our locations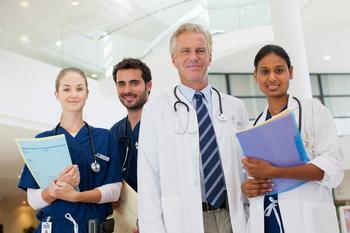 We strive to make world-class health care accessible through easy access whether you're being cared for at one of our physician offices or urgent care centers in your neighborhood, our regional outpatient centers, or one of our 10 hospitals.
Facts and figures
MedStar Health is a $7.3 billion not-for-profit, regional healthcare system based in Columbia, Maryland. We are one of the largest employers in the region with more than 32,000 associates.
Community impact
We are committed to the health and wellness of the communities we serve. Each year, we contribute more than $300 million in community benefit services such as programs or activities that provide treatment or promote health and healing as a response to identified community needs.
Awards and recognition
MedStar Health hospitals are recipients of numerous quality awards and other types of recognition in all of our 10 hospitals.
Accountable care
MedStar Accountable Care is proudly participating in the Maryland Primary Care Program (MDPCP) as a Care Transformation Organization (CTO).
Meet our MedStar Health leaders
Leadership
Our physicians, nurses, researchers, and support teams are all focused on one thing—caring for you and your family. Our leaders are dedicated to delivering exceptional patient-first health care.
Board of directors
Our board of directors are champions of our core mission, vision, and values and helps oversee the organization's strategy to serve the best interest of our patients.
Equity, Inclusion & Diversity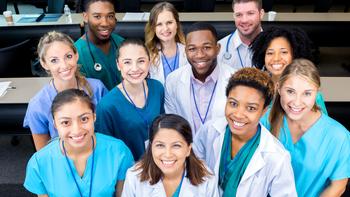 At MedStar Health, we are committed to creating a workplace that helps all people feel appreciated, understood, respected, and connected. It is our responsibility to nurture a strong community that builds trust and is grounded in equity and inclusion.