COVID-19 Information | MedStar Health
What MedStar Health is doing
The health of our patients, physicians, staff and visitors is our top priority. Our clinicians are well prepared to accurately screen for risk of COVID-19 and respond immediately to prevent further spread. We are following the guidance of the U.S. Centers for Disease Control and Prevention (CDC) so that patients affected by COVID-19 will be able to get the care they need while protecting the health and safety of our associates and the community at large.
The safety of our patients will always be our top priority. Watch Dr. Terry Fairbanks, vice president and Chief Quality and Safety Officer, talk about the measures we've put in place to keep you safe and why he believes MedStar Health is still the best and safest place to receive care.
Please click here to learn more about the extra precautions we are taking to help you feel at ease during your care.
MedStar Health is a comprehensive system across Maryland and the Washington, D.C. region with hundreds of locations, including an extensive primary care and urgent care network, many telehealth options for urgent (eVisit) and non-urgent (Video Visit) care solutions, and acute care hospitals with world renowned experts in infectious disease and infection prevention.
Visitor policy
Click here to read the current visitor policy.
Telehealth
Telehealth is an easy, convenient way to get health care via video for non-emergency medical conditions. Click here to learn more.
Vaccine information
The availability of COVID-19 vaccines is a positive turning point in a public health crisis that has impacted all of us. Learn more about vaccine availability, safety, and general information.
Testing options
If you need to be tested for Covid-19, click here to learn about testing options.
COVID recovery program
If you are at least 6 weeks from the start of COVID-19 symptoms, MedStar Health is offering a COVID Recovery Program to help you return to normal activities as soon as possible. To learn more, click here.
Support our healthcare workers
This is a critical time for caregivers and patients. Share your gratitude for our team by supporting our Coronavirus (COVID-19) response efforts.
Symptoms: What you should do
What should you do if you are experiencing symptoms of a respiratory illness (cough, fever and shortness of breath)? Please consider the following actions:Severe illness: If you are experiencing a medical emergency (such as severe shortness of breath, chest pain or altered mental status), please call 911 and request an ambulance.
Moderate or mild illness: MedStar Health offers easy-to-use telehealth options to see our providers online, so you don't have to delay your care. You can utilize telehealth to help screen and treat your illness.
We have clinicians available 24/7 through MedStar eVisit, our virtual urgent care platform. Enroll at MedStar-eVisit.com or download the free iOS or Android mobile app, MedStar eVisit, from the App Store.
If you are experiencing mild or moderate symptoms, and do not wish to utilize MedStar eVisit, please do not go directly to your doctor's office or emergency department without calling first. A phone call allows our team to determine the best location for you to be evaluated. In some cases this phone call may allow you to avoid an in-person evaluation, which helps minimize exposure to the public from those with less severe symptoms.
If you have an existing routine appointment in one of our outpatient offices, and you have respiratory symptoms such as fever, cough, or shortness of breath, you should call your physician office prior to the appointment to discuss how your care will best be served.
COVID-19 Outpatient Treatments
MedStar Health is offering several treatment options to help eligible patients who have been diagnosed with COVID-19. If you are a patient, caregiver, or provider, click here to learn more about the treatment and eligibility.
COVID Recovery Program

If you are at least 6 weeks from the start of COVID-19 symptoms, MedStar Health is offering a COVID Recovery Program to help you return to normal activities as soon as possible. The program is a collaboration between physicians and medical specialists across all MedStar Health hospitals. To learn more, click here.
If you are experiencing respiratory symptoms, please call ahead or take advantage of our telehealth application: MedStar eVisit, Please do not go directly to your doctor's office without calling first, since many can isolate at home without being evaluated in person.
Many non-urgent office visits are being done through telehealth visits.
Prevention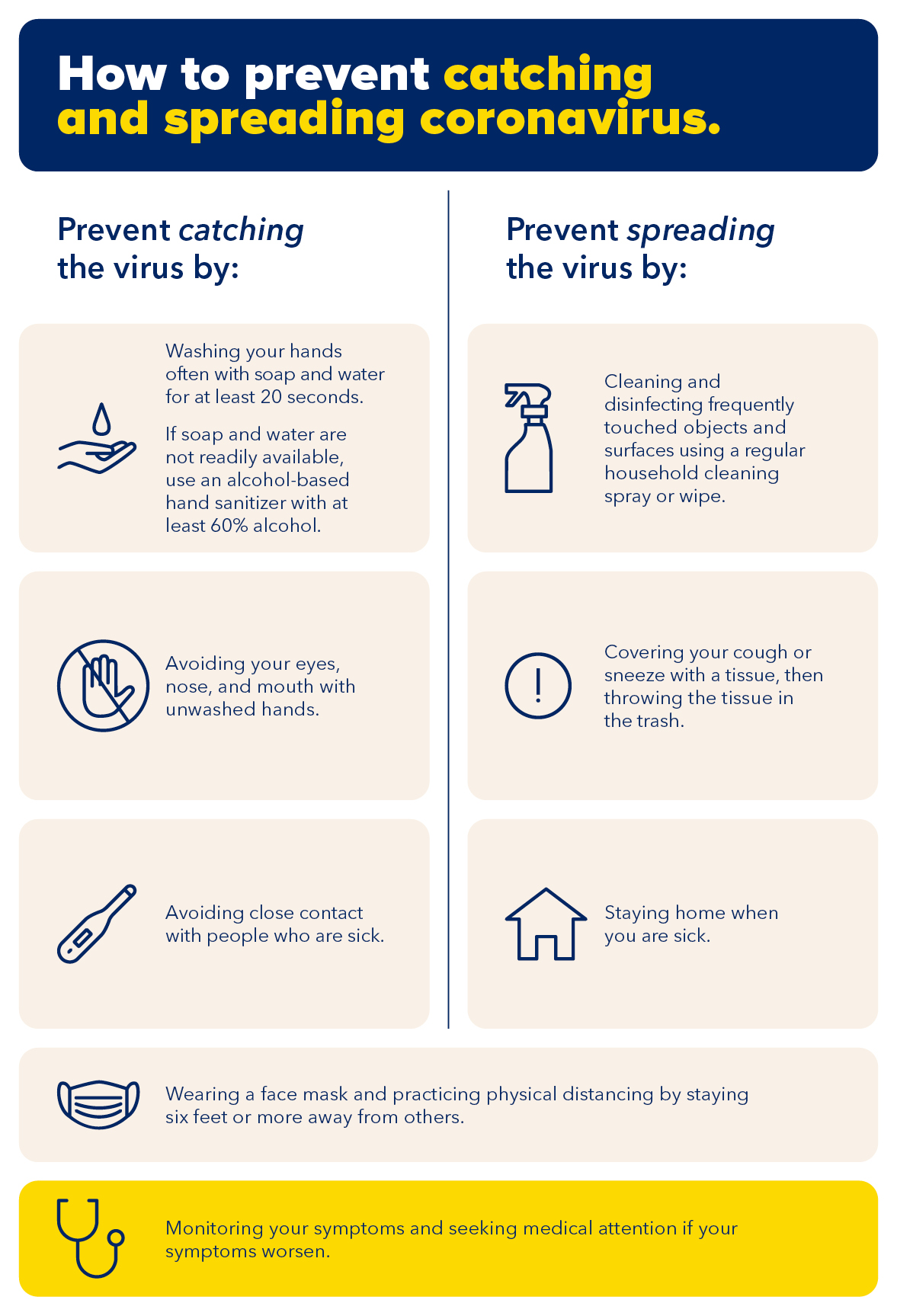 Stop the spread of germs All patients/visitors must wear a face mask throughout the duration of their visit. Visitors are expected to bring their own face mask. If they do not have one, a procedural face mask will be provided. We also provide our patients with alcohol-based hand sanitizer in the reception area as well as throughout each clinic. In addition, every member of our team performs hand hygiene protocols before, during, and after all appointments and procedures (e.g., hand washing with antimicrobial soap and water, alcohol-based hand rub, or antiseptic hand wash). We wear Personal Protective Equipment (PPE) when caring for all our patients. We also disinfect exam rooms between each patient.
Frequently asked questions
MedStar Health patient care and visitor policy
What is the visitor policy during COVID-19?

What is the face mask policy for patients and visitors?

The Centers for Disease Control and Prevention (CDC) recommends the continued use of face masks in healthcare settings to prevent spread of the highly contagious Delta variant. Patients and visitors are expected to wear a face mask throughout the duration of their visit/stay.

Patients will be provided with a face mask upon entering a MedStar Health facility.

Visitors are expected to bring their own face mask. If they do not have one, a procedural face mask will be provided.
Symptoms and Testing Information
Antibody Testing Information
What is an antibody test?

When you have an infection, your body makes proteins called antibodies that circulate in your blood. Antibodies help your body fight against pathogens (germs), such as the coronavirus COVID-19. An antibody test identifies these antibodies in your blood. A negative COVID-19 antibody test means that you do not have significant levels of antibodies for the COVID-19 coronavirus in your blood.

Does a positive antibody test mean that I'm immune?

It is too soon to say. COVID-19 is a novel, or a new, type of coronavirus, and there remains a lot to be learned about it. However, it's important to note two things. First, research indicates that there may be a large number of false positives – having a positive antibody test when you actually do NOT have antibodies present (potentially up to 50 percent) even for the most accurate tests on the market when the overall occurrence of the disease in our population is low as it is now. That means the test may falsely indicate the presence of antibodies in your blood. However, even if the test is accurate in predicting the presence of the antibodies in your blood, right now, we don't know if this really has any value, which leads to the second critical point to note.

According to the World Health Organization (WHO), there is not enough evidence right now to suggest that people who have recovered from COVID-19 and have antibodies are protected from becoming infected again. While research is being conducted to determine whether the presence of antibodies indicates immunity for the COVID-19 virus, scientists have concluded that it's not safe to rely on the test to make decisions about treatments.

The bottom line is you should not use a positive antibody test result to assume you can relax physical distancing/precautionary practices (such as wearing a mask to protect others) since you cannot be certain that you are immune from COVID-19.

If you have had the COVID-19 vaccine, it is most likely you will produce antibodies that are detected in our laboratory tests. This may take anywhere from a few days to a few weeks. However, the antibody tests currently available do not measure the amount of antibody present. Nor do these tests guarantee that the detected antibody neutralizes the SARS-COV-2 virus to prevent infection. Companies are working to make tests that can measure antibodies and neutralization available in the coming months.

Despite the production of antibodies after receiving the vaccine, we still recommend protection of yourself and others through continued use of masks and physical distancing; remember, the best vaccines are still only 95% effective. And, while a vaccine might prevent you from developing symptomatic disease, you may still pass the virus on to others.

Does MedStar Health offer antibody tests?

Yes, MedStar Health offers blood-based antibody tests. To request a test, please contact your primary care provider's office. Your provider will arrange for you to receive the necessary referral orders for bloodwork at an approved lab. Testing will be performed at MedStar Health or a reference laboratory that uses a similarly rigorous testing system, such as Quest or LabCorp, as designated by your insurance provider.

It's important to understand that the antibody test cannot tell you with great accuracy if you have been exposed to COVID-19. And we do not yet know if the presence of antibodies indicates immunity.

A negative test means the test didn't detect antibodies in your bloodstream and they probably/likely are not there, but it is not a 100 percent certainty of being negative (meaning you have not been exposed).

As the largest provider in the region, it is our responsibility to empower patients with the most up-to-date information regarding antibody testing, as well as provide access to the best available testing platforms. Although major organizations like the WHO, CDC, and the State of Maryland do not endorse using these results due to insufficient data about the reliability of the tests, we are aware that many patients are still interested in undergoing antibody testing. To address this interest and ensure that you have access to the best antibody test currently available, our primary care and urgent care sites will offer access to antibody testing, as well as pre- and post-test counseling so that you understand your results and what they mean.

Are my antibody results being reported or shared anywhere?

Individual results will not be shared with anyone, but de-identified (meaning you are not personally identified) aggregate data may be used to inform our epidemiologic studies; as an academic health system, we use de-identified test data to better understand the prevalence of COVID-19 in the community and how to improve the testing, diagnosis and treatment of COVID-19.

Can an antibody test be used to determine if I'm currently infected with COVID-19?

No. Antibody tests look for antibodies that the body makes after exposure to the virus. Because it takes time for your body to make antibodies, the Food and Drug Administration (FDA) does not recommend using an antibody test to diagnose COVID-19.
COVID-19 symptoms and testing information
What are the symptoms of COVID-19?

Symptoms of COVID-19 include:

Fever
Coughing
Shortness of breath

Other symptoms include:

Congestion or runny nose
Fatigue
Sore throat
Loss of taste and/or smell
Nausea or vomiting
Headache
Diarrhea
Body aches

What should I do if I have COVID-19 symptoms?

Not everyone who feels sick needs to be tested. However, if you are experiencing symptoms of COVID-19 and want to be screened, you can do so through

MedStar eVisit

or our COVID-19 symptom checker by texting COV19 to 77877. You may be referred to MedStar Health Urgent Care to be tested if you meet specific criteria. Note: test results can take 3 to 5 days to come back. If you believe you have COVID-19, and you are sick with fever, cough, and have worsening difficulty breathing, seek medical care right away. Follow these steps:

Call your doctor's office before you go, even if you have already scheduled an appointment.
Tell them if you believe you have COVID-19.
Tell them about recent travel and close contacts (such as people in your household).
If you are advised to seek medical attention, upon arrival, we will place a mask on you to protect you and those around you.

Visit MedStar Health's COVID-19 testing page for more information.

I found out I (or my loved one) has had a close exposure to COVID-19. What do I do?

Whether or not you need to quarantine or isolate following exposure to someone with COVID-19 depends on your symptoms and vaccination status.

If you are asymptomatic (having NO symptoms): You do NOT need to quarantine if you are asymptomatic and in one of the following groups:

You should wear a well-fitting mask and watch for COVID-19 symptoms for 10 days and get tested at least 5 days following exposure. If you develop symptoms, get tested right away and isolate while you are awaiting results, even if you had COVID-19 within the last 90 days or just tested negative 5 days post-exposure, since it could represent a new COVID-19 illness.

The following individuals SHOULD quarantine for 5 days following COVID-19 exposure (potentially longer if symptoms develop):

You are ages 18 or older and completed the primary series of recommended vaccine, but have not received a recommended booster shot when eligible.

You received the single-dose Johnson & Johnson vaccine (completing the primary series) over 2 months ago and have not received a recommended booster shot.

You are not vaccinated or have not completed a primary vaccine series.

During quarantine, you should stay away from other people for at least 5 days (day 0 through day 5) after your COVID-19 exposure. Wear a well-fitting mask around others and avoid contact with immunocompromised individuals. Watch for symptoms for 10 days (cough, shortness of breath, fever, or other COVID-19 symptoms). If you develop symptoms, get tested right away and isolate while you are awaiting results.

What precautions should I follow while I am waiting for my COVID-19 test results to return?

To help reduce the spread of infection, you should isolate at home until you are contacted by your healthcare provider with your test results. Test results generally take 2-3 days to return. If you have not heard from your healthcare provider within that period, or if your symptoms get worse, contact their office right away.

What should I do if I test positive for COVID-19

Current recommendations for those who test positive are to complete a period of self-isolation to avoid spreading the infection to others. Contact a healthcare provider to review your symptoms and determine how long your period of self-isolation should last. This will vary based on your symptoms and whether you are living with others who also tested positive.

Do I need to be retested after testing positive?

The CDC does not currently recommend repeating a test after testing positive. Under certain conditions, for instance testing positive with a rapid test when you do not have any symptoms, a follow-up swab may be sent out to the lab to confirm the results. However, you may end your recommended isolation without repeating a swab following a positive result. You may need a repeat test if required by school, your employer, or local rules or regulations.

What does it mean to self-isolate? How long should isolation last?

Isolation is recommended for individuals with confirmed or suspected COVID-19 to help limit the spread to those without COVID-19. This includes people who have a positive COVID-19 test (even if asymptomatic) or symptoms of COVID-19 (even if awaiting results or if you haven't yet been tested).

If your healthcare provider recommends self-isolation, you should only leave the house for urgent medical issues. You should not go to work, the grocery store, pharmacy, or have visitors to your home. Distance yourself from others living in your home (for example, use a separate bathroom and sleeping quarters, if possible) and arrange to have critical items delivered or picked up by family members. Don't share personal items like cups, towels, or utensils. Wear a well-fitting mask if you need to be around others and avoid anyone with immunocompromising conditions.

During isolation, monitor your symptoms and seek medical care right away if you have worsened breathing, change in mental status, or any other urgent or emergent concerns.

Isolation can end after 5 days if you are fever-free without the use of fever-reducing medications and other symptoms have improved. Continue to wear a mask around others for an additional 5 days and avoid travel to the extent possible during that time as well. If you have a fever beyond the 5-day isolation period, or if your symptoms haven't improved, contact a medical provider to determine when your isolation period can end.

The CDC does NOT recommend a repeat test to end isolation.

I (or my loved one) have COVID-19. When should we return to work/school/day care?

Individuals should not return to work, school, or daycare until their isolation period has ended. Typically, this is no sooner than 5 days following a positive COVID-19 test or onset of symptoms. Certain individuals, such as those who work in health care, may be able to return to work sooner if they test positive but do not have symptoms. Consult with your local health department, employer, school, or day care center, as guidance may vary based on employer, school district, or local rules and regulations.

When should I do a COVID-19 home test?

COVID-19 home tests (or self-tests) are available over the counter or online for use without the order of a medical provider. These convenient tests can be used to rapidly determine whether you have COVID-19 and should self-isolate prior to gathering indoors (especially with those who are unvaccinated or immunocompromised) or after exposure or developing COVID-19 symptoms.

Make sure to purchase a home test that is currently authorized for use by the FDA and always read and follow the manufacturer's instructions when testing. If you test positive, isolate immediately and inform your school, employer, and any close contacts. Stay home for at least 5 days and get in touch with your healthcare provider to help determine when your isolation period can end. If you test negative, you may still have COVID-19, especially if you did not have any symptoms at the time of the test. Testing again within 24 hours increases the sensitivity of the test for those without symptoms but can still provide false-negative results. If you are worried that you might have COVID-19 or have ongoing symptoms despite a negative test result, contact your health care provider right away to discuss next steps.
General COVID-19 information
The novel coronavirus COVID-19 is a disease caused by a respiratory virus SARS-CoV-2, which is the same family of virus that caused the SARS outbreak in 2003. The COVID-19 virus was first identified in humans in 2019. Worldwide, COVID-19 has resulted in millions of human infections, causing illness and death. In March 2020, the World Health Organization declared COVID-19 outbreak a pandemic.

Who is at risk right now?

The World Health Organization

advises people of all ages to take steps to protect themselves from the virus by following good hand hygiene, respiratory hygiene, and proper distancing.

How does COVID-19 spread?

COVID-19 is thought to spread like the cold or flu through:

Coughing and sneezing, which creates respiratory droplets
Close personal contact, such as touching or shaking hands
Touching an object or surface with the virus on it

If someone has COVID-19, what will happen to them?

The majority of people recover from this infection. Most people will have mild or moderate symptoms. Some people may be advised to recover at home and isolate themselves from others. These individuals should call their physicians or health care practitioners if their symptoms get worse. Some COVID-19 infections can lead to serious illness, and in some cases death. If someone develops a more serious illness from COVID-19, they may be admitted to the hospital. Older people and those with pre-existing medical conditions have a greater risk for serious illness. Examples of pre-existing conditions are: cancer, diabetes, heart disease, underlying lung disease, or other conditions impacting the ability of the body's immune system to fight germs.

Is there a treatment I can get for COVID-19?

Multiple treatments exist for patients with COVID-19. IV therapies and oral medications are available to prevent worsening complications for those who are hospitalized, and to prevent hospitalization in those with mild symptoms. For more information on available therapies, contact your health care provider.

If I've already had COVID-19, can I get it again?

Natural immunity, or immunity conferred after an infection with a virus, does provide a degree of protection from future infection with the same virus. What is less clear is how strong that protection is (for instance, whether it prevents hospitalization and death, as vaccines are designed to do), or how long it might last. Immunity following an infection does wane over time, and data have shown that re-infection is more likely in individuals who rely on natural immunity compared with those who were vaccinated against COVID-19. To provide the best possible change of avoiding a second COVID-19 illness, it is recommended that everyone complete the primary series of immunizations against COVID-19 as well as available boosters. For more information on COVID-19 vaccines, visit the CDC's website.
Life and travel recommendations
Should I wear a face mask when I go out in public?

The CDC is now recommending masks in crowded outdoor spaces and indoors for vaccinated individuals in high-transmission areas (currently the entire country). Check out the

CDC COVID Data Tracker

for more information. For those with certain blood cancers or other immunocompromised conditions, you should mask at all times. It's important that you talk with your doctor about your individual risk. Additionally, masking is still required in healthcare settings, as the risk of coming into contact with a vulnerable or immunocompromised patient is higher than in public. If you have not been vaccinated, the CDC recommends you still use prevention measures, including wearing a face mask and practicing physical distancing.

What can I do to protect myself and others?

Take everyday preventive steps that are always recommended to slow the spread of respiratory illnesses like colds and flu:

Wash your hands often with soap and warm water for at least 20 seconds
Use an alcohol-based hand sanitizer with at least 60 percent alcohol if soap and water are not available
Cover your coughs and sneezes with a tissue, your sleeve or your elbow
Avoid touching your eyes, nose, and mouth; if you do so, wash your hands afterwards
Avoid close contact (6 feet) with anyone who has symptoms or is sick
Clean and disinfect frequently touched objects and surfaces using standard cleaning practices
If you are sick, stay home, except when seeking medical care
If you haven't been vaccinated, please continue to wear a face mask and avoid close contact with others

How do virus variants occur?

Viral variants commonly occur as a virus spreads throughout a population. As the number of infections with a certain virus increases, that virus has more opportunities to change (mutate) its genetic code in ways that are beneficial to the virus. For instance, scientists identified multiple mutations in the Delta variant that allowed it to enter cells more quickly, multiply more rapidly, and spread more easily. If you think about a virus like a long boxcar train, mutations occur when a box car (or long section of box cars) are removed and replaced. What's left is still a long train with many box cars, but in a different order.

Why are COVID-19 variants worrisome?

Variants become worrisome when they pose a potential threat to public health in the form of increased transmissibility, more severe disease, and/or resistance to treatments and prevention or detection methods. The CDC developed a classification system to track variants according to these characteristics.

Variants Being Monitored (VBM) have been associated with higher transmission or more severe disease, but are no longer circulating among the population or are circulating at very low levels. The original alpha and beta variants that initiated the COVID-19 global pandemic are now considered variants being monitored as Delta became the dominant variant.

Variants of Concern (VOC) have also been associated with higher transmission or more severe disease, and require significant measures to control spread, including increased testing and monitoring of vaccine effectiveness. In the U.S., both the

Delta and Omicron variants are considered variants of concern. Variants of High Consequence (VOHC) are potentially undetectable by current tests, untreatable with available therapies (like monoclonal antibody treatments), and not limited by current vaccines. There are no VOHC globally or in the U.S.

To prevent the development of more variants of concern, or a variant of high consequence, it is recommended that everyone get vaccinated, and that those who are vaccinated receive a booster dose. There is no evidence that Delta or Omicron variants have significantly reduced vaccine effectiveness. The fewer people who are infected with the virus at any given time, the fewer chances the virus has to mutate. It is also recommended that you continue all other prevention strategies, including masking, physical distancing, and hand hygiene.
MedStar Health's infectious disease and incident preparedness experts are closely monitoring developments and coordinating with national and local health authorities, and we will update this information as the situation evolves.
COVID-19 Diagnostic Tests: MedStar Health hospitals and MedStar Health urgent care facilities will accept reimbursement of $51.31 for the COVID-19 test using either CPT Code 87635 or HCPCS code U0002 (as applicable) and $100 for COVID-19 testing using either HCPCS code U0003 or U0004.
Updated August 20, 2021, 3:30 p.m.