Angela D. Thomas, DrPH, MPH, MBA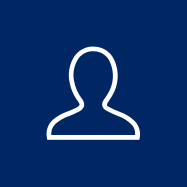 Angela D. Thomas, DrPH, MPH, MBA, brings nearly 20 years of experience in the scientific and administrative leadership of translational and clinical research from Federal and non-Federal sponsors. She currently serves as the vice president of healthcare delivery research at MedStar Health Research Institute.

Dr. Thomas is responsible for leading a team of experts to apply rigorous scientific methods to enable next-generation healthcare delivery through quality, safety, innovation, health economics, payment reform, outcomes, health services research, data science, and health equity. This team of healthcare delivery experts lead, implement, and evaluate data-driven solutions that support policies and programs that improve healthcare in a manner that integrates science with the clinical and operational expertise required to meet patient and community needs. Dr. Thomas also ensures that these research activities leverage the collective leadership and unique strengths of MedStar Health and Georgetown University.
Stay up to date and subscribe to our blog