Neil J. Weissman, MD, Chief Scientific Officer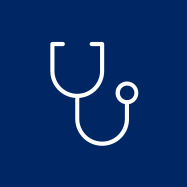 Neil J. Weissman, MD, FACC, FASE, is president of MedStar Health Research Institute and chief scientific officer for MedStar Health. As president of the Research Institute, he is responsible for the overall strategic and operational direction of the research arm of MedStar Health. As chief scientific officer, he provides leadership for the development and implementation of specific scientific priorities, with a commitment to further advancing MedStar Health as an academic healthcare system.

Dr. Weissman is a professor of medicine at Georgetown University School of Medicine and an internationally recognized expert in cardiovascular imaging in clinical trials. He founded the Cardiovascular Core Laboratories at MedStar Washington Hospital that has provided services for hundreds of multi-center trials, including multiple studies on the effects of medications on valvular and ventricular function, novel prosthetic valve assessments, and intracoronary therapies.

Specifically, Dr. Weissman's research interests include the use of cardiovascular ultrasound imaging in clinical trials. He has served as principal investigator for numerous national and international multi-center trials and was the national principal investigator on several cardiac safety studies, including one that involved more than 7,000 participants. More recently, he has been working on artificial intelligence and machine learning with cardiac imaging. Prior to his current roles, Dr. Weissman served as the director of the Clinical Echocardiography Laboratory at MedStar Georgetown University Hospital.
Stay up to date and subscribe to our blog