I Chose Proton Because I Wanted To Live: William Rucker's Story
If you are experiencing a medical emergency, please call 911 or seek care at an emergency room.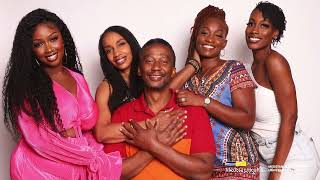 At a routine physical check up, Air Force veteran William Rucker's doctors noticed that his PSA levels were unusually high. A biopsy revealed that William had prostate cancer, but he wasn't going to let that diagnosis control his life. He chose Proton therapy with HYPERSCAN™ at MedStar Georgetown with Dr. Anatoly Dritschilo. Following successful treatment, William is still thriving and living life to the fullest, he always encourages others to schedule routine screenings to stay on top of their health. To learn more about proton therapy treatment at MedStar Georgetown University Hospital, visit https://www.medstarhealth.org/services/proton-beam-therapy.