Telehealth Services | MedStar Health
Telehealth access to trusted MedStar Health providers when and where it's most convenient for you
Telehealth is an easy, convenient way to get health care via video for non-emergency medical conditions. MedStar Health offers a variety of scheduled and on-demand telehealth care options to ensure you get the care you need when you need it.
If you are experiencing a medical emergency, please call 911 or seek care at an emergency department.
Is your device ready for a video visit?
Find out using the same Internet connection you will use during your visit.
Note: To have a telehealth visit with your provider, you will need a smartphone or a computer and/or laptop with a camera and microphone.
Learn more
If you want more information to help prepare for your visit, or if you have trouble connecting, you can visit our MedStar Health telehealth visits patient experience website at MyVideoVisit.MedStarHealth.org. You can also call the MedStar Health telehealth support center at 888-805-4551.
Life is busy and we know waiting for care when you or a loved one is sick can be challenging. So MedStar Health offers multiple ways to get urgent care via telehealth. Our providers are available on-demand 24 hours a day, 7 days a week for COVID-19 assessments and minor medical care. Our telehealth urgent care, MedStar eVisit, is ideal for conditions such as cold or mild flu symptoms, allergies, pink eye, rash, minor cuts, known urinary tract or yeast infection, or gout flare-up.
If you prefer to have a confirmed appointment time. MedStar Health also offers scheduled telehealth urgent care, Monday through Friday, 2 to 9 p.m.
Telehealth visits with our primary care and specialist providers
We have availability for scheduled online appointments for new and existing patients in a variety of specialties, including adult and pediatric primary care, cardiology, orthopedics, physical therapy, and more. Your provider will determine if a telehealth visit is right for your needs when you schedule your appointment.
Call your provider's office or message your provider via the patient portal. Our team will schedule your visit just like we would a routine visit in the office.

Locate a new provider using MedStar Health's Find a Doctor application.

To schedule an appointment for Physical Therapy, call 888-675-8916.
Schedule
Call your provider's office to verify this type of appointment is appropriate for you. Schedule a telehealth visit the same way you would an in-person office visit.
Connect
At the time of your appointment, your provider will send a link through email and/or text message. Click on that link to start your MedStar Health telehealth visit.
Remote patient monitoring (RPM) uses telehealth tools to help you proactively track your health status—and communicate with your care team about it—surrounding your visits. We've offered RPM to support patients with managing:
Chronic conditions: Hypertension (high blood pressure), congestive heart failure, and diabetes through your connected primary care team

Maternal fetal medicine needs (e.g., weight and blood pressure during pregnancy)

COVID-19 monitoring following a visit to our Emergency Department or monoclonal infusion center (availability determined by overall community need)

Participation in our MedStar Health Home Care programs
MedStar Health treats COVID-19 and transplant patient at home via Remote Patient Monitoring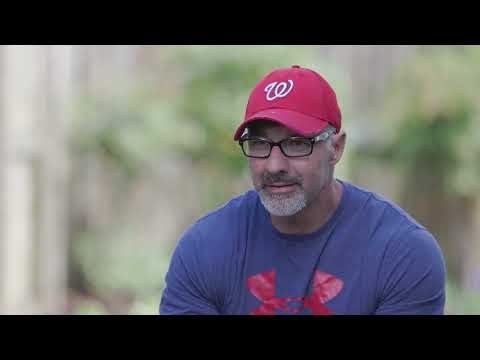 Telehealth at our locations
While patients may be most familiar with telehealth options available to them while they are outside our locations, did you know we also offer leading telehealth services inside our locations?
Telehealth visits with your family if you are admitted to a MedStar Health hospital: If you don't have a personal device that enables you to maintain a video connection with your family from one of our hospitals, you may be able to use one of our tablets to have a video visit with them. Ask a MedStar Health contact in your hospital for more information.
Specialty teleconsultations: If you or your provider could benefit from an expert consultation with one or more of our medical professionals located outside of your facility, telehealth devices may be used to make important connections as appropriate for your care plan (e.g., telestroke, cardiology).
Emergency Department and Urgent Care teleconsultations: Dedicated emergency medicine providers are available 24/7 by video to all facility-based MedStar Health emergency department and urgent care teams. These remote experts may help evaluate you from your MedStar Health location by video and otherwise manage your medical needs in partnership with your in-person care team. This expedites your overall experience and supports quality and safety.
Telehealth translation services: MedStar Health offers extensive language interpretation/translation services via telehealth.