eVisit & Urgent Care eVisits | MedStar Health
24/7 telehealth access when you need it most
Urgent care can now come straight to you—wherever you are--via MedStar eVisit. If you are experiencing a medical emergency, please call 911 or seek care at an emergency department.
MedStar eVisit on-demand telehealth urgent care
Advantages and benefits
MedStar eVisit offers benefits that fit into your busy lifestyle:
24/7 video access 365 days a year

Connect from your:

Tablet, smartphone, or computer
At home, in the office, or on the go

No appointment needed
Consults are $59 (cash price, if patients choose to pay out of pocket without insurance (insurance not required))*
Patients with insurance MAY list telehealth visits as an option, and can verify their insurance at time of service
*Insurance is not required, but many insurance plans cover MedStar Health telehealth visits. Contact your insurance provider to determine whether your visit will be covered.
Connect

Speak with a board-certified healthcare provider within minutes.
Conditions MedStar eVisit can treat
All MedStar eVisit providers treat many of the same conditions that you would seek care for at a MedStar Health Urgent Care Center. Log into MedStar eVisit if you are experiencing any of the following:

Unsure of where to go? MedStar eVisit providers can help determine the most appropriate place to receive care
Conditions not appropriate for MedStar eVisit
MedStar eVisit should not be used if you are experiencing severe symptoms and require an in-person evaluation. These symptoms include:
Chest pain or discomfort
Difficulty breathing or shortness of breath
Dizziness, confusion, severe or persistent vomiting
Male UTIs
Medical form completion
Medications not prescribed: stimulant medications, narcotics, benzodiazepines, gabapentin, and promethazine
Repeat prescription refill requests
Respiratory complaints requiring steroids
Vaginal infections when a diagnosis is unclear
Any recurrent conditions and or infections treated on telehealth
Any condition requiring testing (i.e., labs, imaging, etc.)
How to connect to MedStar eVisit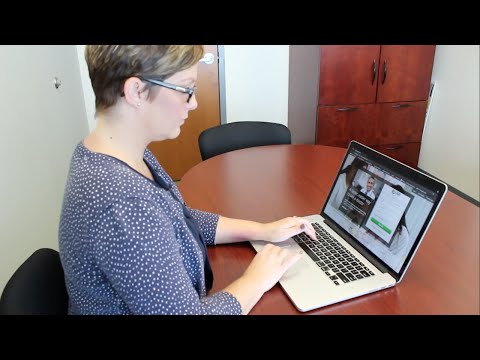 Watch how easy it is to schedule a visit through MedStar eVisit. Learn what conditions we treat and how you can get the care you need with a virtual visit.
Is MedStar eVisit right for your condition?
Antibiotic stewardship
To protect and care for our patients better, MedStar Health is embracing Antibiotic Stewardship, a program that promotes appropriate use of antibiotics, reducing resistance, and decreasing the spread of infections caused by drug-resistant organisms, as well as reducing unnecessary costs.
Help us by being an Antibiotic Steward too. You can do this by remembering not all illnesses require an antibiotic prescription. Your provider will consult with you and determine the best care plan to get you better, quicker.
If you have questions, call
888-805-4551
or email
telehealthsupport@medstar.net
.
"It was fast, easy, and the visit was from the comfort of my own home. It doesn't get any better!"
"This service saved me so much time...I was able to get my daughter's health concerns addressed without having to leave the house or mess up nap time!"
"The doctor I saw took her time to understand my condition and provided a thoughtful diagnosis. The care I received was equally as good as any care at an in-person visit. I will definitely use MedStar telehealth again, and I will recommend it to my friends and family."
Insurance
MedStar eVisit accepts most major health insurance plans. If you are uncertain as to whether your individual health insurance plan is accepted by MedStar eVisit, please call your insurance company.
FAQs about MedStar eVisit
Q: What is MedStar eVisit?
A: MedStar eVisit is MedStar Health's telehealth platform for same-day urgent care. It offers convenient medical care by board-certified health care providers through secure video. MedStar eVisit is available to you 24 hours a day, seven days a week, 365 days a year and is for patients of all ages. Our team of MedStar Health physicians, physician assistants, and nurse practitioners provide access to care without an appointment for illnesses and injuries that do not require an in-person examination.

Q: Can I get care for COVID-19 through MedStar eVisit?
A: MedStar eVisit has provided care for thousands of patients with symptoms, exposures, and other COVID-19 related concerns. Our providers can determine if in-person care or testing is needed and direct you appropriately.

If testing is required and completed at a MedStar Health facility, your MedStar eVisit provider will provide specific directions, pre-arrival notifications, and order for testing.

Q: What conditions can MedStar eVisit providers treat?
A: In addition to COVID-19, MedStar eVisit providers can care for medical conditions, including colds, flu symptoms, fever, nausea, vomiting and diarrhea, sinus pain, seasonal allergies, sore throat, red and painful eyes, headaches, rashes, and urinary tract infections. Our providers can also answer questions and address concerns about sexual health.

MedStar eVisit providers routinely see patients dealing with stress and anxiety and can help with basic stress-relieving techniques and help patients find other care sources for longer-term mental health needs.

Q: Can a telehealth provider actually examine me?

A: Yes. A telehealth exam is different than an in-person exam. Still, there are many of the same elements important in making a diagnosis and treatment plan that can be performed by video. For example, your provider can assess your general appearance, check the back of your throat, examine your skin, and see how you move and speak.

Some things cannot be performed by video, for example, looking in your ears, so an ear infection may require an in-person visit.

Q: What if I have something you can't see or can't treat?

A: Most patients who use MedStar eVisit can be treated; however, if an in-person visit is required, our providers can help direct you to the most appropriate care, i.e., urgent care or emergency services.

Q: Can I get my prescriptions refilled from MedStar eVisit?

A: No. MedStar eVisit is for the assessment and treatment of minor illnesses and injuries. We encourage you to contact your primary care provider for prescription refills. If you do not have a primary care provider, we can help you find one.

Q: How do I sign up in MedStar eVisit?

A: Signing up is free and required to receive services. Sign up now, so you can be ready when you need care:

Q: What information is required for signing up?

A: When signing up, you will be asked for the following information:

Full name
Email address
Home address
Date of birth to verify you are over 18 years of age
Gender
Insurance card (if you are insured)

Q: Do I need my insurance card to sign up?
A: You don't need an insurance card to sign up. However, if your insurance plan has telehealth coverage, you will need your insurance card to confirm your insurance carrier/plan and member ID.

Q: What does MedStar eVisit cost?
A:  The cost of an eVisit is $59 (often less than the copay for an urgent care or emergency room visit). This fee is payable at the time of visit via credit card and does not include the cost of any medications, follow-up lab work or follow-up visits, if deemed applicable.

Depending on your health insurance plan benefits, you may have coverage for MedStar eVisit. As the service provider, MedStar Medical Group will submit a claim to your insurance, as is done for a regular in-person office visit. MedStar eVisit encourages you to check with your insurance plan to determine whether your visit will be covered. Because of changing legislation and health insurance guidance, MedStar Medical Group is not collecting any cost-share, i.e., copayments, coinsurance, or deductibles, until your health insurance processes the claim and determines if you have any out-of-pocket expense.

Q: How do I sign up my dependents?
A: Dependents over the age of 18 need to sign up with their own unique account. If you have a dependent under the age of 18, the parent or guardian can add the dependent to their account. Patients under the age of 18 need parent or guardian approval.

Q: Does it cost anything to download the MedStar eVisit mobile app to my smartphone?
A: No. The MedStar eVisit mobile app is free to download. When using your cellular connection, standard data rates apply.

Q: What devices can I use to access MedStar eVisit?


A: MedStar eVisit supports the recent versions of most browsers, as well as access to apps for iOS and Android devices.

Q: How much space does the mobile app take up on my phone?
A: The downloaded MedStar eVisit app takes approximately 55MB. That is about the same size as the Twitter app.

Q: What software/hardware is required to access MedStar eVisit on my computer?
A: To access MedStar eVisit via the web, you will need a computer, internet access, webcam, microphone, and speakers. The service will ask for a phone number to call you in case you get disconnected during the visit. The service will prompt you to conduct an equipment test to ensure your device will support a visit. If the service prompts for any software updates (especially for video capabilities), please accept/download the updates so you may access medical care through MedStar eVisit.

There are also minimum system requirements necessary to conduct a video visit. An important part of a successful video visit is a strong connection and/or a strong signal. If the system detects a weak signal, it may prompt you to switch to an alternate connection to conduct a visit successfully. This may mean switching to a Wi-Fi connection if your cell service is not strong.

Q: What if during the equipment test, it is discovered that I do not have the correct equipment to support MedStar eVisit? Can I conduct my visit over the phone?

A: If it is determined that you do not have the correct equipment to support a MedStar eVisit, you are encouraged to visit an urgent care center, such as MedStar Health Urgent Care, for services. MedStar eVisit providers will not be able to do an appropriate evaluation and assessment over the phone.

Q: Who can I contact for technical support?
A: For technical support call 888-805-4551 or email telehealthsupport@medstar.net.

Before, during, and after your visit

Q: When is MedStar eVisit available?
A: MedStar eVisit is available to you 24 hours a day, seven days a week, 365 days a year.

Q: What is the average visit wait time?
A: The average wait time is 10-15 minutes. We monitor the virtual waiting room, adding providers if wait times are long and will help you move to another provider if the wait can be shorter.

Q: What is the average visit time?
A: The average visit time is less than 10 minutes.

Q: Do I need an appointment?
A: No.

Q: Will the provider have access to my electronic health record?
A: MedStar eVisit providers have access to all previous MedStar eVisit encounters as well as MedStar Health's full electronic health record.

Q: Will I have to visit a physical location after my MedStar eVisit?
A: Most patients who use MedStar eVisit can be treated through the video encounter alone. Some patients do require an in-person evaluation, testing, specialty referral, or additional treatment. If you need these services, your MedStar eVisit provider will direct you to the most appropriate care, including urgent care or emergency services, if applicable.

Q: Who will be providing the healthcare services for MedStar eVisit?


A: All the providers on MedStar eVisit are employed directly by MedStar Health and also provide care in MedStar Health Urgent Care, MedStar Health Emergency departments, internal medicine, or pediatrics. Our team of physicians, nurse practitioners, and physicians assistants focus on acute care conditions and telehealth.

Q: How do I decide what provider to use for my visit?
A: You can select a provider based on a variety of criteria, including provider profiles, your "favorite" list, or the provider wait time. If you choose to, the "Next Available" will be assigned.

Q: What if I select a provider and the wait is too long?
A: The average wait time is 10-15 minutes. We monitor the virtual waiting room, adding providers if wait times are long and will help you move to another provider if the wait can be shorter.

Q: Can I see the same provider each visit?
A: If the provider is available at the time of your visit, you can see the same provider. You can select "favorite" providers so that it is easy to locate him/her for future visits.

Q: Can I follow up with my provider after my visit?
A: Yes. If you have questions about your visit later, you can follow up with your provider via the secure messaging tool within MedStar eVisit. General questions not related to the specific visit should be directed to your primary care doctor. If there is a totally new issue, please start a new visit.

Q: What if I need a prescription?


A: Providers can prescribe medications, when appropriate. All prescriptions are sent electronically to a pharmacy of your choice. You are asked to select a pharmacy when logging in for each visit.

Q: Can I use a MedStar Pharmacy?
A: Yes. You have access to MedStar Pharmacies when using MedStar eVisit.

Q: How are the prescriptions sent to the pharmacy?
A: All MedStar eVisit prescriptions are electronic and sent to your pharmacy during the visit.

Q: What prescriptions will MedStar eVisit providers prescribe?
A: MedStar eVisit providers will prescribe medications for the common cold, flu, and illnesses. The service will not provide prescriptions for controlled substances, such as narcotic pain medications, anxiety medications, sleeping pills, erectile dysfunction medications, promethazine, or stimulants for ADHD.

Cost, billing, and insurance

Q: What is the cost of a MedStar eVisit?
A:   The cost of an eVisit is $59 (often less than the copay for an urgent care or emergency room visit). This fee is payable at the time of visit via credit card and does not include the cost of any medications, follow-up lab work or follow-up visits, if deemed applicable.

Depending on your health insurance plan benefits, you may have coverage for MedStar eVisit. As the service provider, MedStar Medical Group will submit a claim to your insurance, as is done for a regular in-person office visit. MedStar eVisit encourages you to check with your insurance plan to determine whether your visit will be covered. Because of changing legislation and health insurance guidance, MedStar Medical Group is not collecting any cost-share, i.e., copayments, coinsurance, or deductibles, until your health insurance processes the claim and determines if you have any out-of-pocket expense.

Q: Who will have access to my visit summary following my visit?

A: After your MedStar eVisit, your visit summary will be loaded into your electronic health record, which can be viewed by any MedStar Health provider. Also, your visit summary will appear in your online profile, and you can download, print, or email it from there.

Q: What precautions are in place to protect my personal information?
A: MedStar eVisit uses the AmWell platform for providing this telehealth service. This well-established and secure platform maintains up-to-date security as verified by the independent certification and MedStar audit processes. All MedStar eVisits are protected by the Health Insurance Portability and Accountability Act (HIPAA). MedStar eVisits are encrypted and secure communications, protecting your health and personal information.

Q: Do you offer interpreting services during the visit?
A: Yes. If you need interpreting services, including ASL for deaf and hard of hearing individuals, review this guide at evisitinterpreter.medstartelehealth.org before your visit to know what to expect. During the intake process, you can indicate what interpreting services you require.

Q: Do you offer Spanish interpreting services? ¿Desea solicitar servicios de traducción durante esta sesión?
A: Yes, Spanish interpreting services are available.

Revise la guía a evisitSpanish.medstartelehealth.org antes de comunicarse con el proveedor en eVisit.

Q: Do you offer ASL (American Sign Language) interpreting services?
A: Yes, ASL interpreting services for deaf and hard of hearing individuals are available. Review this guide at evisitinterpreter.medstartelehealth.org before your visit to know what to expect. During the intake process, you can indicate that you would like ASL for interpreting services.

Q: Are there instructions in Spanish on how to access MedStar eVisit? ¿Necesita ayuda para traducir la aplicación/página eVisit?
A: Yes, go to evisitSpanish.medstartelehealth.org to review the guide to access the website/download the app.

Revise la guía a evisitSpanish.medstartelehealth.org