Heather Hartman-Hall, PhD, Licensed Psychologist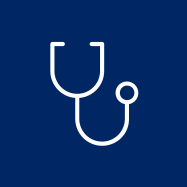 Heather Hartman-Hall, PhD, is a Licensed Psychologist with MedStar Health. She is the Associate Program Director of the MedStar Health Internal Medicine Residency (Baltimore), and Director of Residency Wellbeing and Behavioral Health Education. She obtained her PhD in clinical psychology from American University in Washington, D.C., and completed the APA-accredited psychology internship at Springfield Hospital Center.
Her areas of expertise include assessment, psychological trauma, mindfulness, and clinician self-care, and working with older adults. Dr. Hall offers behavioral health consultation in the Primary Care Center and provides education and training in mental health topics for the Internal Medicine Residency program.
Stay up to date and subscribe to our blog