Geriatrics and Senior Services at MedStar Washington Hospital Center | 20010 | MedStar Health
Based at MedStar Washington Hospital Center, our geriatrics and senior services team meets the needs of complex older adults with severe chronic illnesses. We care for people 65 years and over and offer team services in the community and at the hospital. We aim to provide the highest quality of medical care to the elders and families in Washington, D.C., who are most in need.
We are also devoted to an educational mission to teach geriatrics skills to trainees from all disciplines, including medical students, residents, nurse practitioners, social work students, administrative professionals, and other direct care providers.
Explore our services and programs.
MedStar House Call Program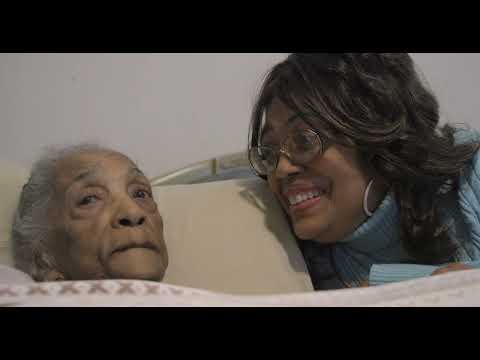 Our MedStar House Call program helps elders remain in their homes with dignity while being able to access essential medical and social services.
For our Washington, D.C., neighbors, the program features:
Home-Based Primary Care by Expert Geriatrics Team

Coordination of Specialist Care, Diagnostic Tests, and Procedures

Coordination and care when admitted to MedStar Washington Hospital Center

Caregiver Support and Counseling Arranged by Social Workers

24/7 Phone Access to On-Call Medical Staff
For our Washington, D.C., House Call services, call 202-877-0570.
Hospital Consults and geriatrics surgery at MedStar Washington Hospital Center
Consultation
We offer continuity of care for our House Call patients with hospital consultation. Our doctors follow our House Call patients at MedStar Washington to prevent complications and ensure a safe discharge to home or the right level of care. Our Geriatricians work with hospitalist doctors and other medical services to prevent and treat issues like delirium, confusion, and polypharmacy (excessive medications).
Geriatrics Surgery
Our team collaborates with colleagues who provide surgery to high-risk elders, such as trauma, vascular surgery, and surgical oncology services. We aim to get elders safely through surgery and minimize complications. Our geriatricians work in close partnership throughout the care journey to assess the goals and risks of surgery, manage medical issues before and after a procedure, and work on prompt and safe discharge to home or a rehabilitation setting.
Geriatrics education and research at MedStar Washington Hospital Center
The MedStar Washington team has active education and clinical research programs to teach a new workforce and to build a knowledge base about Geriatrics for the future.
Our academic activities include the following:
Daily education of internal medicine residents about core geriatrics principles, with mentorship on house calls, home health care, and the hospital service

Conferences and grand rounds to offer formal teaching of MedStar Washington medicine residents and the community Training of MedStar Georgetown medical students on weekly rotations

Research projects on the clinical and cost outcomes of our house call and hospital geriatrics services

Support for residents and medical students to join the American Geriatrics Society (AGS) and attend the national AGS education meetings in person
Philanthropy and donor support
We are grateful for the support of many generous individuals and foundations who support our elder care mission in Washington, D.C. These philanthropic partners support the daily hard work of our staff, who drive to many corners of the city to care for the elders and families who are most in need. Medicare and other insurance do not cover the full costs of our team, travel time, and the intensive efforts needed to care for elders until the last day of life.
If you are interested in partnering with philanthropy, please contact Campbell Frank at campbell.l.frank@medstar.net or call 202-877-2725.
Hours of Operation
Monday through Friday
8:30 a.m. to 4:30 p.m.