MedStar Pituitary Center Washington DC | 20010 | MedStar Health
Welcome to MedStar Pituitary Center
MedStar Pituitary Center
From the moment you enter our facility, you are in the hands of the nation's top pituitary experts. Our highly regarded team includes leaders in the fields of neurosurgery, endocrinology, and neuro-ophthalmology. We provide everything you need, from diagnostic imaging to treatment to follow-up care. At our center, you will find:
Excellent outcomes

Centralized care

Expertise

Leading treatments

Research
Visiting MedStar Pituitary Center
Hours of operation:
Monday to Friday 9 a.m. to 4:30 p.m.
Phone hours:
Monday to Friday 9 a.m. to 4:30 p.m.
202-877-8259
Insurance
MedStar Health participates with most major health insurance plans. Please contact your insurance company to make sure your plan is covered.
Patient stories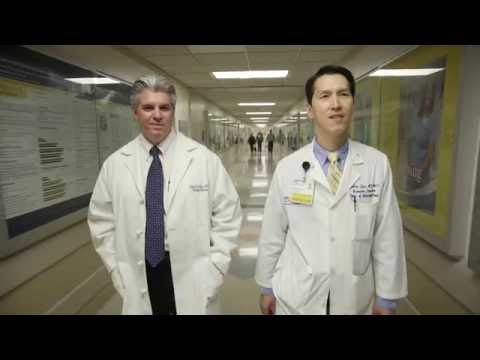 MedStar Pituitary Center Offers Comprehensive Care
It started several years ago, when Ronald Tekel went to his doctor in Arizona for a routine checkup. A blood test revealed a high calcium level. Months later, an endocrinologist conducted further tests, which showed an irregularity in a hormone called human growth factor.
Additional information
Understanding pituitary tumors
Pituitary tumors are complex, affecting many different functions of the body. Because of their delicate location and the important functions they control, treating pituitary tumors requires a high level of skill and experience.
Diagnosing pituitary tumors
It can be difficult to obtain an accurate diagnosis of a pituitary tumor, since the tumors are so complex and can affect so many different functions. At MedStar Pituitary Center, our strength is in our expertise and experience.
Pituitary surgery
Our team has extensive experience in all types of surgical approaches, including open and endoscopic. We will choose the technique that offers you the best outcome. Our skilled surgeons are able to perform surgery that results in no visible scar.
Nurse Navigator
Jessica Campillay, BS, CNRN
Nurse Navigator
Jessica Campillay is a Certified Neuroscience Nurse. She has served as the Pituitary Nurse Navigator for the MedStar Pituitary Center since 2018.
As the Pituitary Nurse Navigator, Ms. Campillay helps patients and families understand symptoms, treatment, and care. She works closely with the MedStar Pituitary team, including Edward Fiore Aulisi, MD, and Varun Sharma, MD.
Prior to joining MedStar Health, Ms. Campillay worked at other Washington, D.C., area hospitals as an inpatient nurse. She has extensive experience in Stroke, Neuroscience, and Neuroscience Intensive Care (ICU) units. Ms. Campillay also worked as a Spine Nurse Navigator and Stroke Coordinator for the INOVA Spine Institute. She has served in multiple nursing leadership positions throughout her career.
Ms. Campillay earned her Bachelor of Science degree in Nursing at Northwest Nazarene University. She is currently working towards a Master of Science degree in Health Administration at George Mason University.