Pediatrics at The Rotunda | 21211 | MedStar Health
Welcome to pediatrics at The Rotunda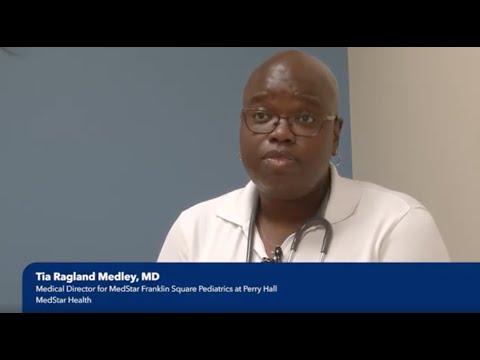 You don't have to travel far to find an expert, compassionate pediatrician. MedStar Medical Group is right here in your community, conveniently located in Baltimore at The Rotunda. Maintaining a long-term relationship with your child's pediatrician plays an essential role in their well-being. Our providers can establish a baseline of health for your child and note any changes, keep your child up to date on vaccines, conduct routine health screenings and checkups, and help manage a chronic condition or disease.
MedStar Medical Group uses state-of-the-art medical technology and integrated health records that are connected to all MedStar Health providers, services, and facilities.
Visiting MedStar Medical Group Pediatrics at The Rotunda
Hours of operation:
Monday to Friday:
8:30 a.m. to 4:30 p.m.
Parking

The office is located on the 22-bus line and includes free parking for patients.
Insurance
MedStar Medical Group accepts most major health insurance plans. If you are uncertain as to whether your individual health insurance plan is accepted at MedStar Medical Group, please call your insurance company.
Accreditation
MedStar Medical Group at The Rotunda has been awarded Patient-Centered Medical Home™ recognition by the National Committee for Quality Assurance (NCQA). The NCQA
Patient-Centered Medical Home standards emphasize the use of systematic, patient-centered, coordinated care that supports access, communication, and patient involvement.
Patient-Centered Medical Home™ is a trademark of the National Committee for Quality Assurance.