Urology at Chevy Chase | 20815 | MedStar Health
Welcome to urology at Chevy Chase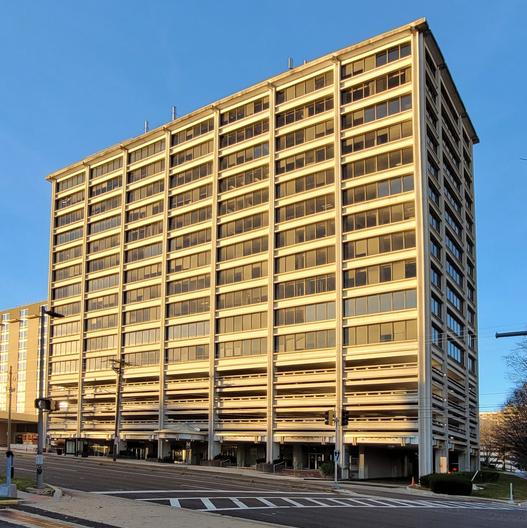 MedStar Health Urology service offers minimally invasive surgical techniques applied with advanced technology to treat diseases and cancerous kidneys, adrenal glands, prostates, and bladders. Our urologists have advanced training and vast experience in performing minimally invasive laparoscopic, robotic, and endourologic procedures.
Our services
Artificial Sphincter Insertion

Aquablation procedure

uses a targeted high velocity saline stream to ablate prostatic tissue using a robot without generation of thermal energy under real-time ultrasound guidance. The procedure is an alternative to TURP in patients with prostate volume between 30-100g. The procedure typically takes less than 45 minutes and patients require hospitalization. Long-term evidence of efficacy and retreatment rates are unknown.

Bladder Botox

is used for the management of urgency/frequency, overactive bladder, or neurogenic bladder

Blue Light Cystoscopy

is a cutting-edge technique for detecting cancerous tissues in the bladder. Learn more about Blue Light Cystoscopy.

BPH surgery

Circumcision

In cryoablation, the urologist freezes the cancerous cells of the renal mass. This technique can preserve the remaining normal kidney and offers the advantages of very small incisions, minimal pain, reduced blood loss, and a shorter hospital stay.

CyberKnife for Prostate Cancer

Extra Corporeal Shock Wave Lithotripsy (ESWL)

is a treatment that breaks your kidney stones into particles ranging in size from dust to small pieces of gravel. Learn more about ESWL.

Fistula repair

for an abnormal connection between the urethra or bladder and the vagina.

HOLEP

is a transurethral procedure which considered a modern gold standard for surgical management of BPH. The procedure is very durable as all of the transitional zone is removed and has the lowest reported reoperation rates. Most patients require overnight hospitalization and catheterization. The procedure can be performed in patients on anticoagulation and there is no upper limit on the prostate size.

Interstim: MRI-compatible sacral neuromodulation (bladder pacemaker)

is used for urgency/frequency, urgency urinary incontinence, overactive bladder, and fecal incontinence.

Laparoscopic Nephrectomy

is a minimally invasive option for patients who need kidney removal as a result of kidney cancer or a non-functioning kidney. Less pain, a faster discharge from the hospital, and smaller scars are among the advantages of this type of procedure. Learn more about urologic robotic surgery.

Laser TURP

Medical Evaluation and Management of Kidney Stone

s

MRI Enhanced Fusion Prostate Biopsies

Neobladder Construction

is an operation that is performed in patients who have their bladder removed because of bladder cancer. Learn more about neobladder construction.

Penile Implant Surgery

use prosthetic devices implanted inside the penis. Learn more about penile implants.

Percutaneous Nephrolithotomy

is recommended to treat kidney stones if the stone is too large or located in a place in the urinary tract that may not allow for effective ESWL results. Learn more about percutaneous nephrolithotomy.

Peyronie's Surgery

may be necessary to treat or correct painful curvature of the penis, otherwise known as Peyronie's Disease.

Prostate Biopsies

Retroperitoneal Lymph Node Dissection

Rezūm

treatment involves injection of water vapor (steam) therapy to create necrosis within the transitional zone, which eventually shrinks the prostate, thereby improving urinary symptoms. The procedure is done in the office under local anesthesia using a telescope. The risk of erectile and ejaculatory dysfunction is rare. The symptoms remained significantly improved over 60 months and the retreatment rate is very low.

Robotic-Assisted Laparoscopic Pyeloplasty

repairs congenital or acquired narrowing or scarring where the ureter attaches to the kidney. Any patient with UPJ can benefit from this procedure which offers smaller incisions, less postoperative pain and a quicker return to work and activities. Learn more about robotic-assisted laparoscopic pyeloplasty.

Robotic Cystectomy

is the partial or total surgical removal the bladder. It is used to treat bladder cancer that has spread into the bladder wall or to treat cancer that has recurred following initial treatment. The surgery is done through an incision made in your lower belly and can sometimes be done using minimally invasive methods. Learn more about robotic cystectomy.

Robotic Nephrectomy

and Partial Nephrectomy are minimally invasive procedures that provide patients with a safe and effective way to remove small renal tumors while preserving surrounding kidney tissue. Learn more about robotic nephrectomy.

Robotic Prostatectomy

is the surgical removal of the prostate to treat prostate cancer. Learn more about robotic prostatectomy.
Robotic Sacrocolpopexy is a minimally-invasive technique to repair vaginal prolapse.

Scrotal Surgery

Testicular Cancer Surgery

Transurethral Resection of Bladder Cancer

Transvaginal Prolapse Repairs

are procedures to repair vaginal prolapse performed solely through the vagina

Urinary Diversion

replaces the bladder or helps the bladder hold urine by diverting the flow of urine through an opening in the abdominal wall. Urinary diversion is performed by our experts to treat patients whose bladders are non-functional or need to be removed due to cancer or traumatic injury.

Urethral Bulking Agent Injectionsis a minimally-invasive treatment option for stress urinary incontinence performed in the office

Urethral diverticulectomy

Urethroplasty

is the surgical repair of an injury or defect within the walls of the urethra, often a urethral stricture. It may involve surgery to remove the involved segment and re-attach the two normal ends. When this type of repair is not possible, tissue can be grafted to augment to widen the affected urethral segment to a normal size.

Ureteroscopy is a surgery for kidney stones that allows for treatment of stones in the kidney and the ureter. Learn more about Ureteroscopy.

Urinary Diversion

(ileal conduit, Indiana pouch, neobladder) is a procedure that replaces the bladder or helps the bladder hold urine by diverting the flow of urine through an opening in the abdominal wall. Urinary diversion is performed by our experts to treat patients whose bladders are non-functional or need to be removed due to cancer or traumatic injury. Learn more about neobladder construction.

Urinary sling

using the patient's own tissue or a synthetic material for the treatment of stress urinary incontinence

Urodynamics Testing

is a procedure that looks at how well the bladder, sphincter and urethra are storing and releasing urine. Learn more about urodynamics.

UroLift® System

is an FDA-approved, minimally invasive procedure that involves inserting implants in the prostate that lift and secure the prostate so it no longer blocks the urethra. There is no cutting or heating during this procedure so there is minimal post-procedure bleeding and pain. There are no sexual side effects and symptom relief extends up to five years following treatment. MedStar Georgetown was the first site in Washington, D.C., to offer the UroLift System. The procedure is appropriate for patients with a prostate size up to 100cc and can be performed on patients who are on blood thinners.

Urologic Reconstruction

can restore the urinary tract to a functional state after it has been injured. It is performed by our experts to treat a number of conditions. Learn more about urologic reconstruction.

Urologic Transplant Surgery

may be necessary when the kidneys or another part of the urogenital system are no longer functioning. Learn more about kidney or small bowel transplants.
Phone: 301-652-7872
Fax: 877-625-1478