How Is Bloodless Medicine & Surgery Done? | MedStar Health
Summary
This video clarifies the basic preoperative, intraoperative and postoperative strategies that healthcare providers use in the treatment of bloodless medicine patients.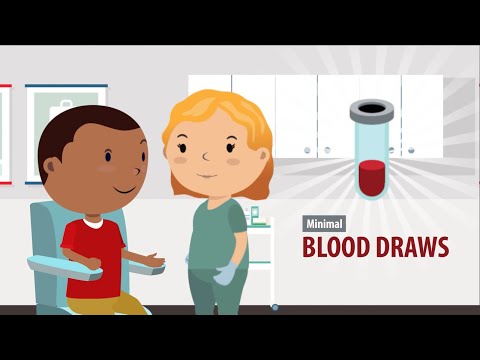 Transcript
Bloodless Medicine and Surgery involves using proven techniques and procedures to keep blood healthy and minimize blood loss during the course of your medical treatment.
For example, if you're having surgery, your care team may use medication, IV iron or nutritional supplements beforehand to boost up the hemoglobin in your red blood cells.
Hemoglobin is important because it carries oxygen throughout your body. Boosting hemoglobin helps you better handle any blood loss later.
If your care team needs to do blood tests before surgery, they'll take as little blood as possible, as few times as possible.
During surgery, there are a number of techniques and procedures available, if they are acceptable to you. One of these is called hemodilution.
Hemodilution is a process of temporarily drawing off some of your blood and replacing it with clear fluids during surgery. This lessens the impact of any blood loss. At the end of surgery, part or all of your blood is returned to you.
Other techniques during surgery include using:
Anesthesia that safely lowers blood pressure to minimize bleeding;
Special surgical instruments that dramatically reduce blood loss;
A cell salvage machine, that collects lost blood, cleans it, and returns part or all of it to the patient;
A hemoglobin monitor that tells us how healthy the patient's blood is without drawing a blood sample;
And non-blood products that can stop bleeding.
After surgery, your care team may use:
Medications to help your body make the best use of the oxygen in your blood; A hemoglobin
monitor to avoid blood draws; and minimal blood draws if they need to do follow-up testing.
If you want to know more about how these tools and techniques work, you can ask your care team. If are one of Jehovah's Witnesses, you can discuss them with a member of your local Hospital Liaison Committee. Depending on your preferences, your care team can use some of these techniques and not others. In this way, they can provide the highest quality, personalized medical care while at the same time avoiding the risks associated with transfusions.