Elite Mountain Climber Undergoes Breast Cancer Treatment
If you are experiencing a medical emergency, please call 911 or seek care at an emergency room.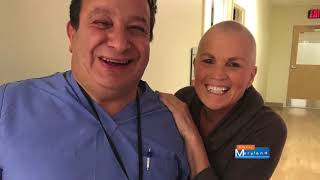 Breast cancer can strike when you least expect it, as Kathleen Rawlings, who was training to climb Mount Kilimanjaro when she got her diagnosis, can attest. MedStar Health cancer experts Dr. Maen Farha and Dr. Mahsa Mohebtash appear with Rawlings on WMAR's Midday Maryland program to discuss her case.