Joint Commission Quality Seal of Approval | MedStar Health System
About The Joint Commission
The Joint Commission is a non-profit organization that has been accrediting hospitals for more than 50 years. It sets standards by which healthcare organizations can be measured. Because of their expertise and high standards, The Joint Commission is a leader in the quality field. Their accreditation of a hospital or healthcare facility is a nationwide seal of approval that indicates that a hospital meets high performance standards.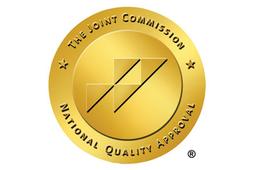 How does a healthcare facility become accredited by The Joint Commission?
Accreditation by The Joint Commission is voluntary. A healthcare facility must request that their organization be evaluated. The process for accreditation includes:
Staff and patient interviews;

Inspection of hospital documents, process of care;

Assessment of patient safety, culture, and teamwork;

Review of the hospital facility; and,

Observation of the daily operations of the hospital, including patient care.
The Joint Commission Gold Seal of Approval
MedStar Health hospitals have been accredited by The Joint Commission. This means that they have met the requirements and the standards of quality, performance, and patient care set forth by this organization.
Accreditation by The Joint Commission is another piece of information to use in selecting a hospital.
To view The Joint Commission's quality report for MedStar Health hospitals, visit www.qualitycheck.org.
MedStar Health Rehabilitation Services are accredited by the Commission on Accreditation of Rehabilitation Facilities (CARF).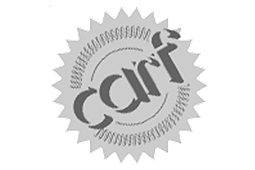 Founded in 1966, CARF is a private, not-for-profit organization that promotes quality rehabilitation services. It does this by establishing standards of quality for organizations to use as guidelines in developing and offering their programs or services to consumers. CARF uses the standards to determine how well an organization is serving its consumers and how it can improve.
The CARF standards are developed with input from consumers, rehabilitation professionals, state and national organizations, and funders. Every year the standards are reviewed, and new ones are developed to keep pace with changing conditions and current consumer needs.
CARF-accredited service providers meet the highest national and international standards for quality, such as employing qualified professional staff. CARF accreditation demonstrates quality on a more personal level—your seal of satisfaction.
What distinguishes a CARF accredited organization?
Organizations that have achieved accreditation demonstrate:
A higher degree of internal quality

Greater involvement of persons served in their services

Increased cohesion among staff members at all levels within the organization

Enhanced status of the surveyed services within the community
When your organization is accredited, the public is assured that you are committed to continually improving the quality of your services and your organization's focus is on service outcomes and customer feedback and satisfaction.