Facelift Surgery | MedStar Health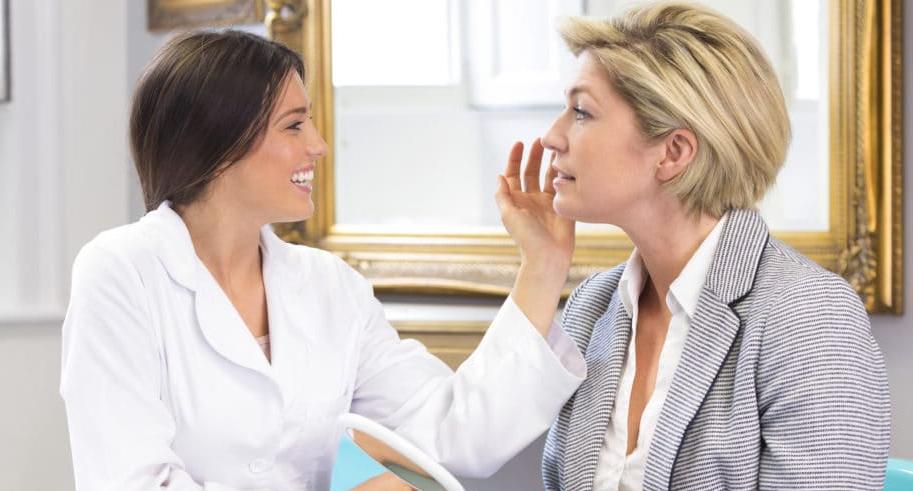 The older you get, the more your skin loses elasticity and facial tissues lose volume. If the wrinkles, folds, and loose skin of aging bother you, facelift surgery from the experts at MedStar Health can help restore your appearance.
Most signs of facial aging occur deep in the skin, from tissues that descend down the face due to the effects of gravity and the loss of tissue elasticity. Facelift surgery, also known as rhytidectomy, aims to restore this deeper tissue in the midface, lower face, and neck to a more youthful position. By lifting and tightening deep facial tissues, removing excess skin, and smoothing folds, our plastic surgery team can help you achieve a younger appearance.
A facelift cannot change the fundamental look of your face nor can it stop the clock of aging. However, the effects of a single facelift are long-lasting and can continue to give your face a healthier, more youthful appearance for years to come.
Planning and recovery
What to expect
Facelifts are very individualized procedures. In your initial consultation, your surgeon will discuss your goals for surgery and evaluate your face, including the skin, soft tissue volume, and underlying bone. Three-dimensional predictive imaging will be used to show what your plastic surgeon feels would be a realistic result in your situation.
You will be checked for medical conditions that could cause problems during or after surgery, such as uncontrolled high blood pressure, blood clotting problems, or the tendency to form excessive scars. Be sure to tell your surgeon if you smoke or are taking any drugs or medications, especially aspirin or other drugs that affect clotting.
Your surgeon will explain the techniques and anesthesia that will be used, the facility where the surgery will be performed, and the risks and costs involved. Do not hesitate to ask him or her any questions you may have, especially those regarding your expectations and concerns about the results.
Most facelifts are performed under general anesthesia. Occasionally, a facelift will be performed under IV sedation or twilight sleep. Your surgeon will recommend the best choice for you.
During surgery, an incision will be made in the hairline at the temples, continuing around the ear and lower scalp. An incision under the chin to access the neck may also be necessary. After separating the skin from connective tissue and muscles, your deep tissue layers will be repositioned in the face, jowls, and neck and your muscles will be lifted. Excess skin will be removed and the remaining skin will be laid back. The incisions are closed with sutures that may dissolve or need to be removed after a few days.
Because your facial changes will occur deep in the skin, your skin will not be under tension, preventing that "wind tunnel" appearance that many patients fear from a facelift.
Recovery after surgery
There is generally little discomfort after surgery. In the event of greater discomfort, pain medication can be prescribed by your doctor. Some numbness of the skin is quite normal and should disappear in a few weeks or months. Your surgeon may tell you to keep your head elevated and as still as possible for a couple of days after surgery, to keep the swelling down. If you've had a drainage tube inserted, it will be removed one or two days after surgery. Bandages, when used, are usually removed after one to five days. Most of your stitches will be removed after about five days. Your scalp may take longer to heal, and the sutures in your hairline could be left in a few days longer.
You should be up and about in a day or two but plan on taking it easy for the first week after surgery. Be especially gentle with your face and hair, since your skin will be both tender and numb, and may not respond normally at first. Your doctor will give more specific guidelines for gradually resuming your normal activities and may include avoiding strenuous activity for at least two weeks and avoiding alcohol and saunas for several months.
At the beginning, your face may be pale, bruised, and puffy. Some bruising may persist for two or possibly three weeks, and you may tire easily. By the third week, you will look and feel much better. Most patients are back at work about 10 days to two weeks after surgery. If you need it, special camouflage makeup can mask any bruising that remains.
Frequently asked questions
Am I a candidate for a facelift?

You may be a good candidate if:

You're physically healthy

Your expectations are realistic

You understand the risks that come with surgery

You're unhappy with the effects of aging on your face

Your face and neck have begun to reveal deep creases, redundant skin, or jowls, but still have some skin elasticity and have strong and well-defined bone structure

Most facelift patients are in their forties to sixties, but facelifts can be done successfully on people in their seventies or eighties as well.

Will I have scars on my face?

You will have some scars from your facelift, but they're usually hidden by hair or in the natural creases of your face and ears. They generally fade in time and should be scarcely visible.

These risks include:

Anesthesia complications

Bleeding

Hair loss (temporary or permanent)

Infection

Nerve damage

Persistent pain

Poor wound healing

Prolonged swelling

Numbness

Skin irregularities and discoloration

Swelling

Unfavorable scarring

The costs vary based on your specific needs. When you come in for your consultation visit, we'll be better able to discuss fees in detail with you. Our staff will also review the financing options available and help with any payment questions.
Craniofacial Plastic Surgery
Show Next

8

of
Show All Craniofacial Plastic Surgery
Our locations
Distance from Change locationEnter your location
3800 Reservoir Road NW, BLES Building 1st. Floor Washington, D.C., 20007
866-990-5515
106 Irving St. NW POB North Ste. 3400 Washington, D.C., 20010
6862 Elm Street Suite 800 McLean, VA 22101
866-990-5516