Neonatology | MedStar Health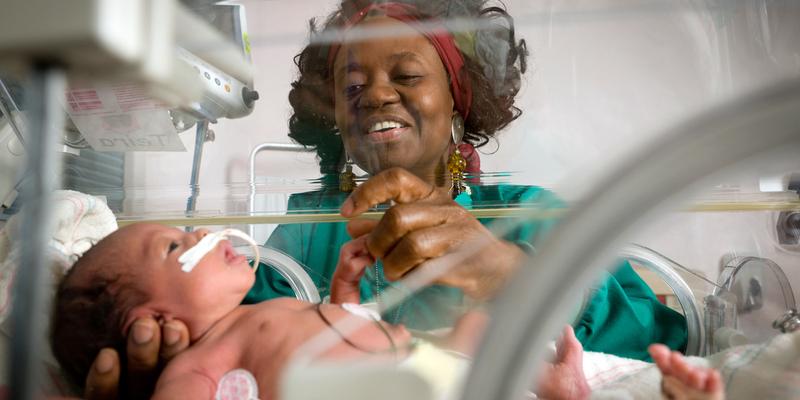 Neonatal care in Washington, D.C.,
Neonatal Intensive Care Unit (NICU) at MedStar Georgetown University Hospital
The NICU at MedStar Georgetown is the only level IV neonatal intensive care facility in the Washington, D.C., region for high-risk pregnancy and deliveries. Our board-certified Neonatologists work closely with an expert Obstetrics team and three Maternal Fetal Medicine specialists to provide family-centered care for critically ill newborns in our state-of-the-art facility. We also care for infants who are transported from the DMV area, surrounding states, as well as from other countries.
We believe in the importance of providing babies and mothers with an uninterrupted continuum of care, spanning from before pregnancy to follow-up care in the months after delivery.
You can find all the services you need right here at MedStar Georgetown. Our seamless system allows your entire medical team to collaborate and consult with each other, reducing stress for you and your family and providing you and your baby with the best possible care.
The level IV NICU features the most advanced treatment capabilities, including:
Noninvasive respiratory support and gentle ventilation

High-frequency ventilation Inhaled nitric oxide therapy for hypoxic respiratory failure

ECMO for heart and lung support

Whole-body cooling for hypoxic-ischemic encephalopathy (HIE)

A retinopathy of prematurity center for complex eye problems

Pediatric surgical and medical subspecialty experts for a range of conditions
Our advanced capabilities are combined with family-centered, personalized care that includes:

Prenatal consultations in high-risk pregnancies

Neonatologists and other pediatric medical and surgical specialists work with the maternal fetal medicine specialists to plan care for your baby before birth

Board-certified Neonatologists, Magnet nurses, neonatal pharmacists and respiratory therapists

Occupational, physical, and speech therapists who can work with you on developmental needs your baby might have

A neonatal transport service which provides expert care via air and ground transports using a mobile intensive care unit 24 hours a day; this includes high-frequency jet ventilator, inhaled nitric oxide, and whole-body cooling
Nutrition support
Nutritional specialists to provide personalized precision nutrition

Lactation consultants who can assist with breastfeeding and pumping

Donor milk available for babies in need
Support services for NICU parents and families include:
A social worker who can help you with the stresses, plans, and decisions associated with your baby's hospitalization, including guidance on practical and financial matters

Spiritual support including a hospital chaplain and other religious leaders

A clinical psychologist who can provide you with free, brief interventions, assessments, and referrals during this stressful time

Michael Smith Liss and Lauren Elizabeth Lamb Neonatal Intensive Care Unit family support specialist who can provide you with resources and education

Access to the Georgetown Lombardi Arts and Humanities program

Parent sleep rooms adjacent to the NICU as well as laundry facilities
Transition services for continued medical and therapeutic care:
Neonatal high-risk follow-up clinic staffed by neonatologists

Developmental screening and evaluation clinics

Aerodigestive clinic

Developmental and pediatric subspecialty clinics for continued medical care after discharge from the NICU
Click here to learn more about our annual NICU Reunion and Family Fun Day.
To learn more about the NICU at MedStar Georgetown, call 202-444-8469 (TINY).
MedStar Washington Hospital Center
The Department of Neonatology/Pediatrics at MedStar Washington Hospital Center provides compassionate care for high-risk newborns in our Level IIIB full-service critical care nursery. The multidisciplinary team consists of neonatologists, registered nurses, clinical care facilitators, respiratory therapists, nutritionists, and social workers.
The NICU features:
A 39-bed Level IIIB neonatal intensive care unit and intermediate care nursery
Eight board certified neonatologists, on service 24 hours a day, 7 days a week
RN clinical care facilitators who bridge communication between parents and physicians
Coordinated prenatal care with maternal fetal medicine specialists through delivery to post-partum care for your baby
Neonatal ICU transport program
Collaboration with and close proximity to Children's National Medical Center for infants requiring surgical intervention
Member of the Vermont-Oxford Network to benchmark quality and outcomes
Special Moms/Special Babies
Unique to MedStar Washington Hospital Center, Special Moms/Special Babies is a service focused on pregnancy care for mothers who have a congenital health problem or who are carrying babies with congenital problems.
Take a virtual tour of MedStar Washington Hospital Center NICU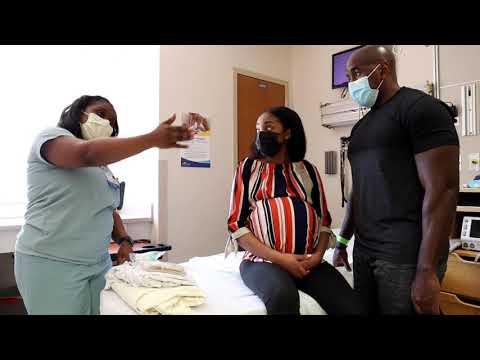 Neonatal care in Baltimore, MD
MedStar Franklin Square Medical Center
The unit is a Level III facility equipped with state-of-the-art medical technology and staffed by highly trained, compassionate caregivers. With over 25 years of experience caring for babies who are born prematurely or become ill after birth, our consistently high patient satisfaction rates reflect the quality of the multidisciplinary team members. We believe a baby's successful journey from critical care to home involves the entire family.
The March of Dimes recognized our commitment to family-centered care by awarding MedStar Franklin Square the first March of Dimes NICU Family Support Program in the state of Maryland.
About the Neonatal Intensive Care Unit:
More than 300 admissions per year
Multidisciplinary team approach including board-certified neonatologists, specialized neonatal nurses and nurse practitioners, respiratory therapists, pharmacists, social workers, nutritionists, audiologists, and occupational, physical, and speech therapists to provide the best care to our sick newborns
Contracted pediatric subspecialty services with specialists able to handle the most complex high-risk conditions including pediatric surgery, genetics, neurology, gastroenterology, endocrinology, and pediatric cardiology
Sophisticated mechanical ventilation technology including synchronized and high-frequency ventilation
One of only two hospitals in Maryland designated as Baby-Friendly®
Family-centered patient care with 24/7 visitation policy and Kangaroo Care to encourage parents to become actively involved in the care of their baby
23 total beds, including 19 private rooms with accommodations for multiples, located directly adjacent to the Labor and Delivery unit
A family area in each room, with extra seating and pullout couches for overnight stays
A dedicated family lounge and reception area with kitchen and eating areas
Enclosed outdoor garden where families can spend quality time together in a safe and healing environment
Take a virtual tour of the MedStar Franklin Square Medical Center Women's Pavilion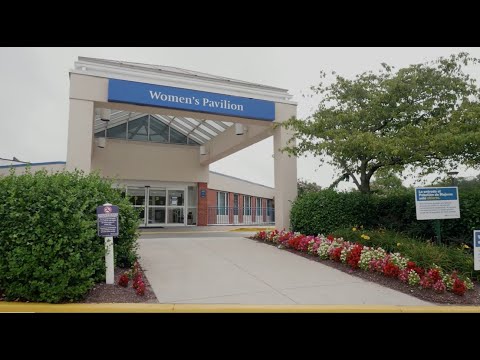 MedStar Harbor Hospital
The goal of MedStar Harbor Hospital and the Level II Neonatal Care Unit staff is to help you and your baby be a family while your baby is in our care. This time can be stressful for families, and you will have many questions. We encourage you to participate in your baby's care and be an active member of our team. We want you to feel comfortable and able to ask us anything regarding your baby.
About the Neonatal Care Unit:
We offer Kangaroo Care, which is a technique that allows you to hold your baby, skin on skin, under the supervision of specially trained medical, nursing, and developmental care staff.
We encourage you to be here for your baby's care and feedings. The schedule may change day-to-day to accommodate your baby's needs, so it's a good idea to call before you visit.
The Neonatal Care Unit has two parent rooms. These rooms are equipped with a sofa bed and are intended for short-term use. There is also one family bathroom with a shower.
Each family is permitted to have three visitors, including the parents. Visitors must be at least 16 years of age and free of any symptoms that might affect your baby.
We appreciate your calls to check on your baby. Due to hospital and HIPAA guidelines, we can only give information to you, the baby's parents.
Neonatal Care in Central Maryland
MedStar Montgomery Medical Center
Understanding the needs of new mothers is our specialty. After surveying patients, doctors, nurses, and even visitors to find out what people wanted in a birthing experience, we took the time and committed the resources to make our Level II Maternal Newborn Center the preferred destination for expecting families.
About the Maternal Newborn Center:
The Level II birthing center has highly skilled neonatologists who are available to care for babies with special care needs in our neonatal nursery. We also have board-certified pediatricians available 24/7.
Our attentive and experienced nursing staff specializes in neonatal and maternal care.
Our nurses can help you with breastfeeding; we also have a lactation specialist available on request.
Our experienced board-certified OB/GYN doctors are in house 24/7.
Our mother baby suites offer "rooming in" so new parents can bond with their baby and have hands on education, practice, and demonstration in infant care.
We offer classes for women of all ages, mothers and mothers-to-be.
Take a virtual tour of the MedStar Montgomery Medical Center Maternity Unit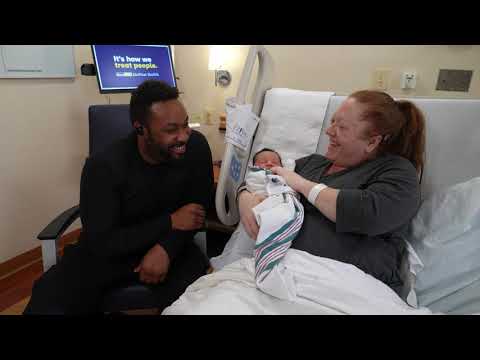 Neonatal care in Southern Maryland
MedStar Southern Maryland Hospital Center
MedStar Southern Maryland Hospital Center's Women and Newborns Center is equipped with a Level II Special Care Nursery that offers medical monitoring as well as specialized care not available in a conventional nursery setting. A multidisciplinary team of expert physicians provide on-site prenatal care for babies who are born prematurely, have a low birth weight or have other medical complications.
Having an experienced team of doctors and nurses, all at one location close to home, means that expectant parents can spend more time with their new bundle of joy in a compassionate, welcoming atmosphere. While most births occur without complications, it's comforting to know that MedStar Southern Maryland has obstetricians, pediatricians, anesthesiologists, and other specialists available around the clock, providing family-centered care along each step of the way.
About the Special Care Nursery:
We encourage the parents to participate in the plan of care for their baby. We want parents to have every opportunity to get comfortable with caring for their little one before they take the baby home.
Parents are encouraged to visit their baby's day and night. They can sit and hold their baby, bring their families to view the newest member, and talk with their baby's nurse at length.
We encourage all mothers to provide breast milk for their newborns. Our nurses are trained in breastfeeding support and board-certified lactation consultants are available.
All our nurses specialize in neonatal intensive care and participate in continuing education to stay up to date with their ever-changing specialty.
We are constantly upgrading components of the Special Care Nursery equipment to ensure the highest level of care for our community's smallest members.
We participate in a statewide neonatal collaborative as one of 12 hospitals that have banded together to focus on improving outcomes for high-risk babies.
Take a virtual tour of the MedStar Southern Maryland Hospital Center's Women and Newborn Center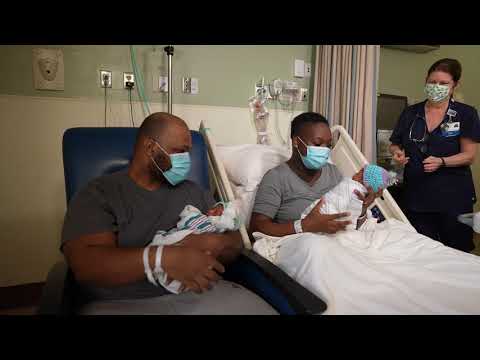 MedStar St. Mary's Hospital
The birth of a baby is an experience to be treasured forever. With a tradition of caring, the birthing experience at MedStar St. Mary's Hospital is centered on creating a comfortable environment for both the mother-to-be and her family. We believe that the concept of family is one of the most important threads bringing our community together. Our Level I Women's Health and Family Birthing Center offers beautiful surroundings and the most advanced care available to patients.
About the Women's Health and Family Birthing Center
One of only seven hospitals in the state that has received the prestigious international recognition as a Baby-Friendly Designated birth facility

Advanced technology, such as our telemedicine programs that allow patients to stay close to home while receiving expert care from top specialists in the region
Specialized 4-D ultrasound equipment that allows doctors and sonographers to analyze fetal movement in the earliest stages of development
Five birthing rooms and 11 recently renovated postpartum suites
Efficient Maternal Outpatient Testing Suite that provides streamlined care as needed during pregnancy and postpartum
Take a virtual tour of the MedStar St. Mary's Hospital's Women's Health and Family Birthing Center