Pain Management Services | MedStar Health
What is pain management?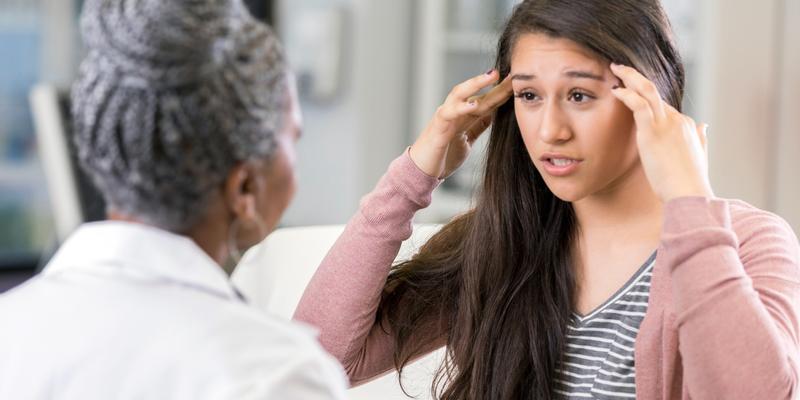 Advanced pain management that extends beyond medication
At MedStar Health, you'll find pain management experts who won't just write a medication prescription and send you on your way. In fact, once we identify the source of your pain, our first approach to relieving your pain typically involves interventions to manage your pain while limiting the need for opiods. There are many effective and safe ways to minimize your pain, restore function, and improve your quality of life without relying on opiod medications. From cortisol injections to neuromodulation techniques that stop pain signals from traveling to the brain, we'll develop a treatment plan that uses a variety of techniques to meet your individual needs and goals.
Who we treat
Back pain/sciatica

Cervical (neck) pain
Failed back syndrome
Reflex sympathetic dystrophy
Myofascial pain
Facial pain
Other neuropathic pain
Headaches (including migraine)

Cancer pain

Pain of shingles (Herpes zoster/post herpetic neuralgia)
Pelvic pain
Central pain syndromes (from spinal cord injury, stroke, multiple sclerosis, etc.)
Phantom limb pain
What to expect
There are many effective and safe ways to proactively address your pain—even before undergoing surgery.
Each pain management plan is tailored specifically to your needs, minimizing opioid medication when possible. Before, during, and after your procedure, your pain management team will work to aggressively minimize your pain while limiting the need for opioid medications.
Your pain management plan may include one or a combination of the following approaches:
Epidural injections – Local anesthetics are injected near nerves to reduce pain and inflammation
Nerve blocks – Medication is injected around large nerve groups to reduce pain in a specific area of the body
Spinal stimulation – Using a small, handheld device to stimulate nerves through the spine and reduce pain
Opioid medications – Pills taken orally to manage pain
Our goal is to keep you safe and help you feel as comfortable as possible so you can get back to living the life you love.
Questions to ask your pain management team
Our pain management providers can help you understand safe and effective method methods for minimizing your pain after surgery and other procedures. To ease your mind, you may want to ask your pain management team the following questions:


Are pain injections safe?
Do pain management treatments hurt?
Am I at risk for a bad reaction?
How many pain management treatments will I need?
Our Pain Management Experts
Our pain management team provides leading consultative and interventional pain management services for acute, chronic, cancer-related, and postoperative pain in the Maryland and Washington, D.C. regions.


You'll benefit from our team approach as we work closely with other medical specialists to best meet your needs, including:
Neurology
Oncology
Physical therapy
Psychology
Services offered
All treatments are tailored to meet individual needs. Our services are based on the biopsychosocial model of pain intervention and benefit from a multidisciplinary approach. These include:
Independent comprehensive evaluation
Medical evaluation
Rehabilitative evaluation
Functional capacity assessment
AMA disability determination
Vocational assessment
Psychological evaluations
Medical and pharmacologic management
Neural blockade (spinal cord stimulators, pumps)
Radiofrequency lesioning
Physical therapy and conditioning
Occupational therapy
Cognitive behavioral therapy
Biofeedback
Transcutaneous electrical nerve stimulation (TENS)
Acupuncture and acupressure
Relaxation and stress management training
Individual and group therapy programs
Patient educational programs
Spinal injection techniques - precise applications of steroids or other indication to the spine under X-ray (fluoroscope) guidance
Joint applications of steroids
Diagnostic procedures of the spine, including discography, intradiscal electrothermal therapy (IDET)
Spinal implantation of advanced pain management devices (spinal cord stimulators and infusion pumps)
MedStar Franklin Square Medical Center

MedStar Good Samaritan Hospital

MedStar Union Memorial Hospital

MedStar Health at Timonium

MedStar Health Bel Air Medical Center

MedStar Health at Leisure World Boulevard

MedStar Health at Mitchellville

MedStar Health at Brandywine

MedStar Pain Management at Takoma

MedStar Health at Lafayette Centre

MedStar Washington Hospital Center