Frequently asked questions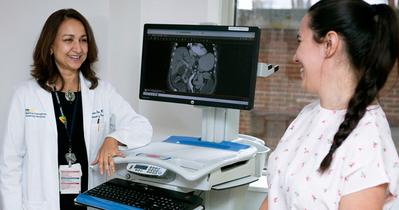 How can I schedule an appointment with a specialist?
Call 202-444-1062 to connect with our dedicated nurse liaison to schedule your first appointment. After your first visit, we'll continue to coordinate your appointments, consultations, and treatments according to your care plan.

What information will I need to provide to schedule my first appointment?
We'll walk you through what you'll need to provide over the phone, but here are a few things to have on hand when scheduling your appointment: Imaging records, such as MRI or CT scans
Imaging records, such as MRI or CT scans
Family history of pancreatic or liver disease
Description of symptoms, such as pain or swelling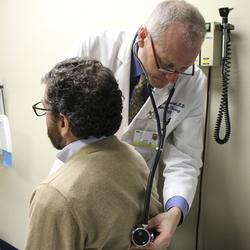 How long is the first office visit?
Office visit length can vary, but they typically last between half an hour and an hour.

What can I expect at my first office visit?
Your initial visit is a conversation with your specialist. We'll review any images you already have and come up with a plan based on what we see.
How will I schedule follow-up appointments?
You don't have to lift a finger. Our dedicated team will take care of all appointment scheduling for you, according to the plan you make with your doctor.
What can I expect from the Pancreas and Liver Disease Program?
After the initial office visit, your doctor will work with you to determine your next steps. That could mean going to get more imaging or lab work. We may also discuss your care in our multidisciplinary conference with other pancreas and liver disease experts from a variety of fields. We'll be with you every step of the way to ensure you get the care you need when you need it.
Our commitment to referring providers
We take pride in having a track record for accurate, timely evaluation and diagnosis and interventions that are customized for each patient.
At the program's hub is a dedicated nurse liaison who works with the multidisciplinary team to facilitate prompt and easy access to seamless, coordinated care for you and your patient—and to assure you are always up-to-date with your patient's condition.
Our collective goal is to deliver comprehensive, compassionate care through accurate diagnosis and an appropriately-structured treatment plan. We will collaborate with you throughout the patient's course of treatment and return each to your care while being available on a consultative basis thereafter.
We look forward to helping you help your patients to achieve a better quality of life.