B. Elizabeth Delasobera, MD, Medical Director, MedStar Health Urgent Care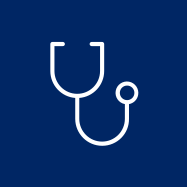 B. Elizabeth Delasobera, MD is a member of the MedStar Rehabilitation Network's medical team and is the sports medicine specialist at the MedStar NRH Rehabilitation Network McLean outpatient location.
Dr. Delasobera has been a key participant in the development of standardized protocols and guidelines for the MedStar Health Sports Medicine Concussion Program to ensure uniformity across the system. She also serves as the Head Team Physician of the Washington Capitals.
In addition, Dr. Delasobera is an attending physician in the MedStar Georgetown University Hospital Emergency Department and serves on Georgetown University's medical school faculty.
Stay up to date and subscribe to our blog