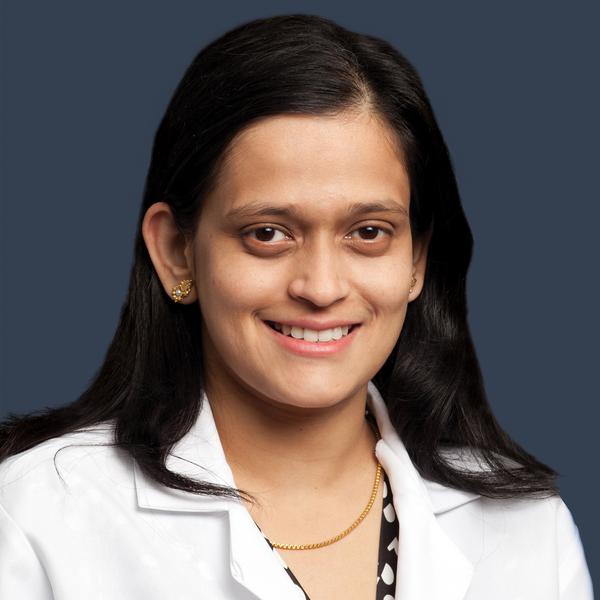 Dr. Asha Ganga Potti, MD
Languages:
English, Hindi, Malayalam
Conditions I Treat
abdominal cramps

abdominal distention

abdominal pain

abnormal bowel movement

abnormal stool

Show All

Hide
Procedures I Perform
administrative physicals
blood pressure screening
blood test
breast cancer screening
breast examination

Show All

Hide
About the Provider
Asha Potti, MD, practices internal medicine at MedStar Medical Group at Dorsey Hall. She cares for adults ages 18 and older and has a clinical interest in general adult medicine and preventive care.
Dr. Potti is board certified by  American Board of Internal Medicine and  is a member of American College of Physicians. She completed  a George Washington University  residency program. A former hospitalist at MedStar Washington Hospital Center, Dr. Potti was in private practice at Baltimore Washington Hospital Center prior to joining MedStar Medical Group.
---
Philosophy of Care
"My philosophy of care involves providing the highest level of care to all my patients. I am committed to working together to create personalized care plans that meet their needs. I believe you should treat every patient like you would a family member. Medicine involves care, compassion, and a willingness to listen and apply medical knowledge and expertise to deliver high-quality care."
 
Education
Residency Program:

Providence Hospital

(2008)

Medical School:

M.S. Ramaiah Medical College

(2000)

Medical School:

M.S. Ramaiah Medical School/Bangalore University

(2000)
Publications
Left VentricularDysfunction As A Predictor of Mortality in Sepsis Patients(Abstract poster presentation) Chest Journal
Defective myelin lipd synthesis as a pathogenic mechanism of Canavans disease( Springer)