Free Aquatic Program for Parkinson's Patients Offered by MedStar Health in Baltimore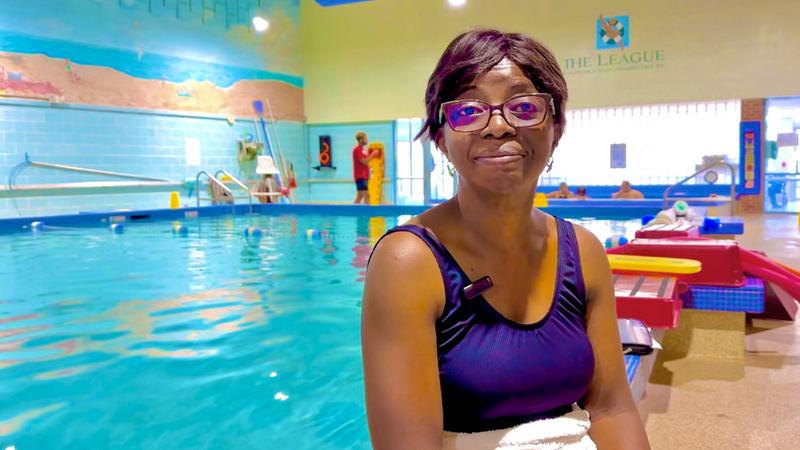 Among the Benefits, Exercising in Water Helps Improve Balance and Mobility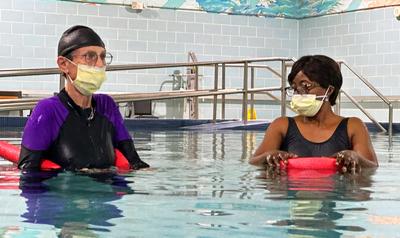 BALTIMORE – MedStar Good Samaritan Hospital has begun a new, free, weekly aquatic therapy class for patients diagnosed with Parkinson's Disease. The class is hosted at The League for People with Disabilities, through funding from the Maryland Association for Parkinson's Support (MAPS) and the Parkinson's Foundation.

The class is held each Friday, 11:30 a.m. to 12:30 p.m., at the League's heated pool: 1111 East Cold Spring Lane, just 1.5 miles from the hospital.

Parkinson's is a chronic and progressive movement disorder that effects the nervous system. The first symptom is most commonly a slight hand tremor. Gradually that can worsen, and patients experience stiffness, and slow movement. Research shows that by exercising in water, people with Parkinson's Disease have greater and safer management of mobility and balance.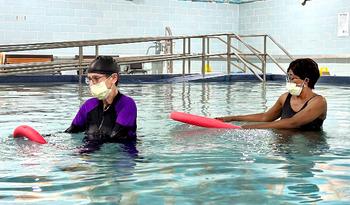 "Parkinson's patients become stiff, develop muscle weakness and they move slow with the activities that they normally do in everyday life," said aquatics instructor Wunmi Obayanju, a physical therapist assistant. "Aquatic therapy helps them to move much easier. In the water, they can do some stretching and strengthening exercises that help them with everyday activities."
The warm water also helps reduce rigidity and pain often associated with the neurological condition. Supported by the water's buoyancy, patients have the added benefit of being able to work on posture issues without the risk of falling. Movement requires less effort in the water, which helps to conserve energy.

Aquatic therapy is also known to build confidence and independence, and positively impact the
emotional well-being of those managing Parkinson's symptoms.

For more information or to register for the class, call 443-444-4600.