MedStar Health advances neurosurgery program at MedStar Franklin Square
Performs first cranial endoscopic third ventriculostomy surgery on hydrocephalus patient
BALTIMORE — In an alternative procedure to treat hydrocephalus with aqueductal stenosis, a chronic condition where a blockage causes spinal fluid to build up in the cranium, MedStar Franklin Square Medical Center neurosurgeon, Dr. Jugal Shah used an endoscope with a tiny camera to perforate the third ventricle of his patient's brain, to drain the fluid without the use of a shunt. It was the first time the highly specialized procedure, known as endoscopic third ventriculostomy (ETV), was performed in the Baltimore region of MedStar Health.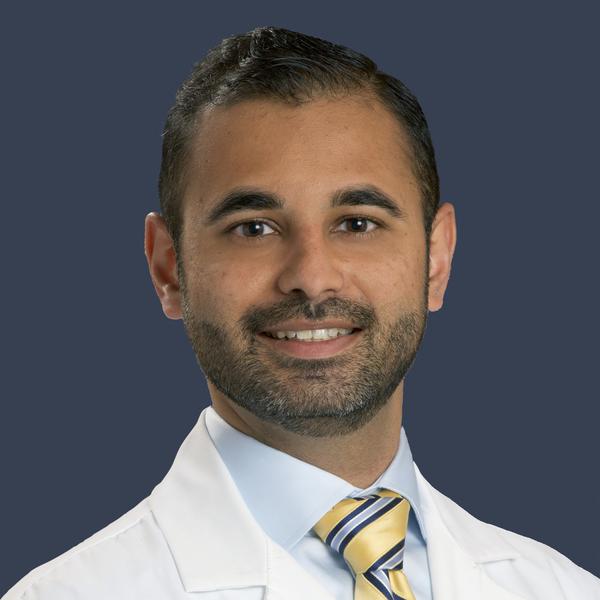 Hydrocephalus is caused when a patient either produced more cerebrospinal fluid (CSF) than the body absorbs, or a blockage in the ventricle prevents proper drainage and distribution of the fluid. While a certain amount of cerebrospinal fluid is normal to cushion the brain and carry away toxins, build-up of CSF can put pressure on brain tissue and result in brain damage.
Over the past year, Dr. Shah's 64-year-old patient, who was born with the hydrocephalus, had shown a markable decline in her ability to walk and cognitive deficits in her memory function.
Dr. Shah discovered a ventricular blockage on a brain scan image and explained the necessity of alleviating the CSF, either by the traditional approach: ventriculoperitoneal shunt procedure; or by endoscopic third ventriculostomy surgery.
"The first option is a kind of a 50-year-old surgery, where a flexible tube, also called a shunt, is inserted into the brain and the fluid is drained into the belly," said Dr. Shah. "It has some issues. Complications rates are up to 10% in the first year, where a repeat surgery would be necessary. More importantly to the patient is there is a higher risk of infection associated with that procedure.
"With this technology and the equipment now available at MedStar Franklin Square, we were able to provide a much better option for the patient, a minimally invasive procedure. The endoscopic third ventriculostomy is a procedure normally reserved for academic university hospitals. We are very happy to bring our neurosurgery department to a new level and be able to offer it to our patients here."
The procedure required a small incision with a minute hole in the cranium to access the ventricular space, and it took 45 minutes.
"Dr. Jugal Shah joined us less than 6 months ago and in this short period of time, he has quietly and steadily established and expanded the neurosurgery program for Minimally Invasive Spine Surgery at MedStar Health," said Dr. Zeena Dorai, M.D, F.A.C.S, Regional Director Medstar Baltimore Neurosciences. "Dr. Shah's talents go beyond the operating room as he has demonstrated leadership in teaching, introducing state-of-the art technology, and collaborating across medical disciplines."