MedStar Health Telehealth Team Marks One Year of COVID-19 Response Efforts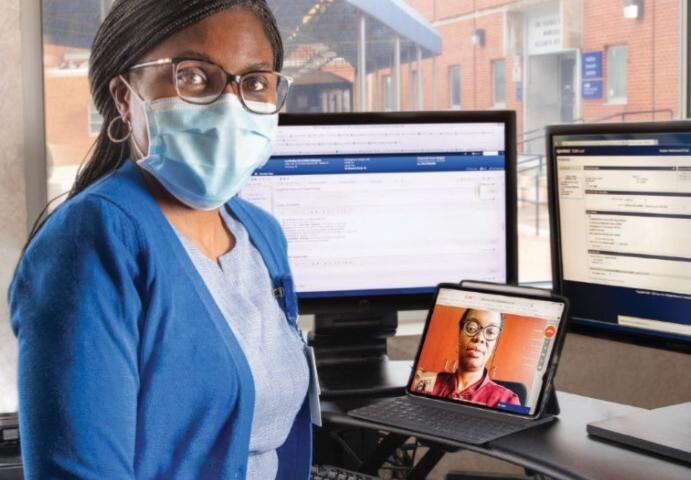 The MedStar Health telehealth and philanthropy teams have partnered to produce a summary titled, "One year of historic change and care: COVID-19 telehealth response."
Leveraging nearly a decade of foundational telehealth work that culminated in the creation of the MedStar Telehealth Innovation Center (MTIC) years before the public health emergency, MTIC commenced its COVID-19 incident command center efforts on March 13, 2020 in support of the system's remarkable overall pandemic response.
In the historic year that followed, more than 772,750 telehealth video sessions have been delivered, representing astronomical growth that has been both essential to the system's ongoing COVID-19 response and that has helped transform the future of care.
The summary highlights:
the foundational telehealth work before the crisis that enabled this rapid and robust response
core services and other capabilities created and/or growing exponentially during the pandemic
key statistics that demonstrate the critical importance of telehealth during this time
telehealth expansion looking past COVID-19, serving as an essential aspect of an integrated, comprehensive system of care
Click here to read more as the MedStar Health pandemic response continues.