National Survey Shows People Need More Education on Colon Cancer Screening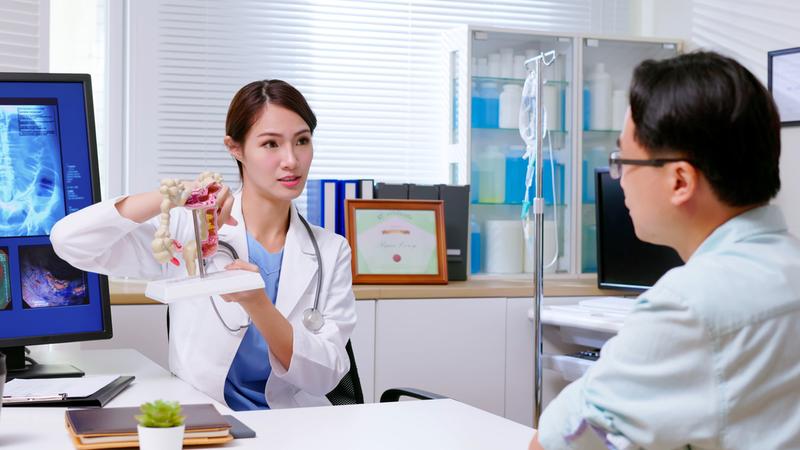 Colorectal Cancer Awareness Month good time to talk about screening guidelines
(Columbia, Md) - March is National Colorectal Cancer Awareness Month and a recent survey we conducted shows people need more education when it comes to colon cancer screening.
Colorectal cancers are the fourth-leading cause of cancer-related deaths in the United States according to the Centers for Disease Control and Prevention, and the best way to prevent those deaths is with early detection.
Our survey of 1000 American adults found:
59% are concerned about getting colorectal cancer.
Just 22% identified the correct age for a first colonoscopy.
Only 11% knew the regular schedule to receive colonoscopies for people with normal risk.
Only 21% of people over 45 got their first colonoscopy according to the recommendation.
"These important guidelines have been out for three years now, and we hope people are getting the message," said Joseph Jennings, MD, MedStar Health gastroenterologist. "In 2020 the recommendations changed so people with average risk for colon cancer, that is no family history and no symptoms, should start at age 45. The exceptions are for people with known family history of colon cancer or have certain genetic syndromes that would mean they should start earlier."
With only 21% of those surveyed reporting they had a colonoscopy according to the 2020 guidelines, Dr. Jennings suspects they just haven't heard about the new recommendations or they're anxious about the preparation involved. But Dr. Jennings says the days of drinking liters and liters of a white chalky liquid for colonoscopy prep are over.
"Now we have smaller volumes, down to a couple of milliliters of fluid to drink, or even pills that can be taken with water and sports drinks that make the necessary prep much more palatable. The cleaner the colon the safer and more effective the colonoscopy is. It's still not fun, but the preparation has gotten much easier," Dr. Jennings said.
Dr. Jennings says colonoscopy is the only test available that allows physicians to find the smallest of polyps that can become cancer and remove them at the same time.
"This age guideline of 45 can help us find the polyps when they are smaller and easier to remove and, in the end, save lives," said Dr. Jennings.
Colorectal cancer does not always have symptoms, but they can include a change in bowel habits, blood in stool, diarrhea, constipation, abdominal pain, or unexplained weight loss.