Personalized Medicine Clinical Trial Underway for Type of Incontinence Common in Women | MedStar Health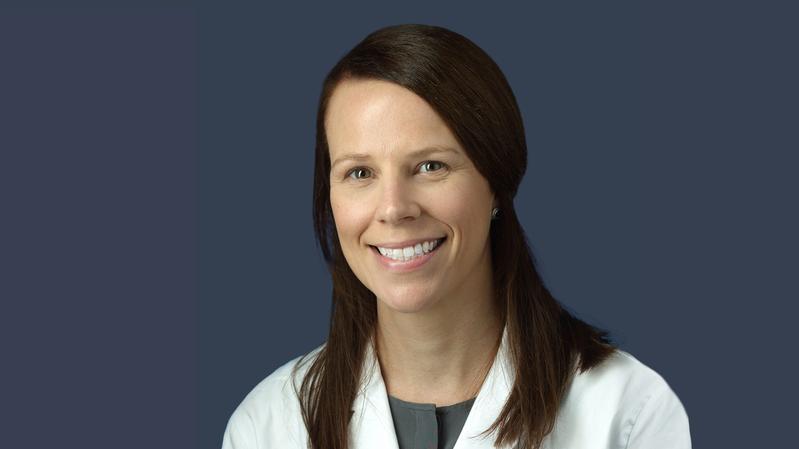 WASHINGTON D.C., – A novel clinical trial aims to study a treatment for a common problem among older women––accidental urine leakage––by using a patient's own muscle cells. The study, now underway in the Washington area, is for women with stress urinary incontinence that has not been addressed by conservative treatment such as behavior modifications and pelvic-floor muscle exercises.
Stress urinary incontinence, or SUI, often occurs when the tissues that support the bladder and/or the muscles that regulate the release of urine weaken, and can have a negative impact on a woman's quality of life. The condition is especially common after childbirth. For patients with SUI, leakage can be triggered by physical activity or stressors such as coughing, sneezing, laughing, or heavy lifting.
In the new study, conducted by Georgetown University at MedStar Georgetown University Hospital, researchers will examine the safety and effectiveness of an investigational product (autologous muscle derived cells for urinary sphincter repair or AMDC-USR) derived from a woman's own muscle cells that are collected, processed, and then injected into the tissues of the urinary passage.
"Being able to use a woman's own cells as a treatment for stress urinary incontinence holds promise, and we'll know more about whether this treatment is safe and effective for these women after this clinical trial is completed," says the study's principal investigator,
Elizabeth
Timbrook Brown, MD, MPH
, assistant professor of urology at Georgetown University School of Medicine and a specialist in the medical and surgical management of urinary incontinence at MedStar Georgetown University Hospital.
The clinical study lasts two and a half years and participation includes approximately 8 to 11 office visits and 3 to 5 scheduled phone calls. The study will consist of a screening period, which may last up to 8 weeks to determine eligibility.
If eligible, Brown will perform a biopsy to collect muscle tissue from the thigh. Local anesthesia will be used for the office procedure.
"The muscle tissue is then grown in a laboratory until there are enough cells to be injected into the urinary passage as a second office procedure," Brown explains. "It is believed the cells will become part of the tissue where they have been injected. In theory, we think this may help women have more control over urine storage and urination and may decrease urinary leakage." Current conservative treatment options are available for women with SUI and include external collection devices (diapers and pads) and pelvic floor exercises. Some examples of surgical treatments include injection of bulking agents into or around the urethra, a synthetic mesh midurethral sling, or creation of a sling using a woman's own tissues, as well as other surgical procedures.
Women ages 50 to 75 with SUI are invited to volunteer in this phase 3, randomized, double blinded, placebo-controlled study. Participants will be "randomized" into one of two study groups––half will receive AMDC-USR (injections with cells) and the other half will receive a placebo (injections that look and feel exactly the same but will have no cells). Randomization, is done by computer. Neither the volunteers nor the researchers will know what group you are in (double blinded). If the participant receives the placebo injection, the participant will still have the option of receiving a second injection with their own cells (the AMDC-USR product) after 12 months.
Based on information from similar clinical studies using AMDC therapy, urinary tract infections are very common. Other less common risks will be explained to each participant. Up to 320 subjects at 25 study centers across three countries will take part in this study; approximately 15 subjects per year will participate at Georgetown. There are no study-related charges for the participants.
Cook MyoSite, Incorporated is the sponsor of this study. MedStar Georgetown University Hospital is being paid by Cook MyoSite, Incorporated, to conduct this study. Brown reports having no personal financial interests related to the study.
To learn more about this clinical trial, please click here. Women who are interested in volunteering for the clinical trial should call Kelsey Morgan, BSN, RN at 202-444-7513 or email her at kelsey.a.morgan@gunet.georgetown.edu.