A second opinion led to a colon cancer diagnosis during colonoscopy
If you are experiencing a medical emergency, please call 911 or seek care at an emergency room.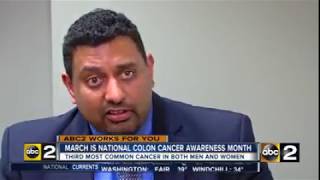 Kate Wagner went a full year with worrying gastrointestinal problems before coming to MedStar Health's Dr. Abhinav Sankineni for a second opinion. What he found during a colonoscopy screening saved Wagner's life.