If you are experiencing a medical emergency, please call 911 or seek care at an emergency room.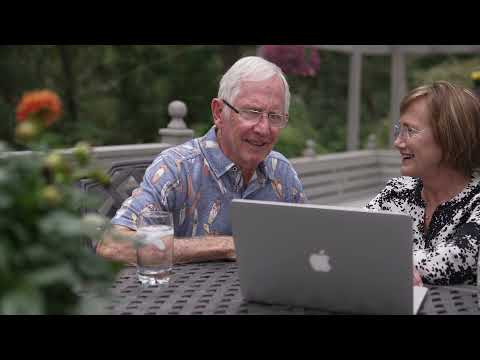 Thumb surgery helps concert pianist play without pain.
Ever since she was four years old, Loudoun County, Virginia, resident Lisa Emenheiser's life has revolved around playing the piano. Today, she's an accomplished Steinway Artist known for the intensity and passion of her performances. She regularly performs with the National Symphony Orchestra, as well as the 21st Century Consort and other chamber music groups. She also teaches piano at her home studio to a select group of students.
"Music is my life," Lisa says. "So, when I started feeling moderate pain in my right thumb about five years ago, although I could still play well, I was concerned about whether it would affect my ability to play in the future." Lisa went to see Michael Kessler, MD, chief, Department of Orthopaedic Surgery, Division of Hand Surgery of the MedStar Orthopaedic Institute at MedStar Georgetown University Hospital. He diagnosed her with moderate arthritis and treated her thumb with cortisone injections, which kept the pain at bay for the past five years.
But that changed this past year. The pandemic had paused live music performances, so Lisa wasn't playing as frequently. When venues began to open again, and she started more intense practicing, she ran into a big problem—playing caused severe pain and limited her use of her thumb. "I couldn't even play a scale because I couldn't turn my thumb under without pain, which also ran up my arm," she explains.
Lisa quickly scheduled an appointment with Dr. Kessler. X-rays showed that the arthritis in her thumb had progressed a great deal, with her bones scraping against each other. "If you want to continue to play professionally," he told her, "you'll need to have surgery to repair the joint."
The procedure he recommended was called thumb basal joint arthroplasty with abductor pollicis longus suspensionplasty. "During the operation, I removed a small bone in the wrist and harvested 25% of the abductor pollicis longus tendon, which I reconfigured to make the thumb work properly," he explains.
Before the surgery, Lisa asked Dr. Kessler to watch a particular video of her playing Rachmaninoff so he could see the force and precision she'd need to be able to continue to play as she had throughout her career. She also showed him the span of her hand and explained how important it was to keep the same span post-surgery.
"I was impressed that he took my request seriously," says Lisa. "He understood that these things were essential for a professional musician. And he was confident he could fix my problem. That made me feel confident too."
She started playing simple pieces a month after her surgery, and with the help of Lenora Brasher, MedStar National Rehabilitation Network physical therapist, her hand grew stronger and more flexible with each passing week. Three months after her surgery, Lisa was back to playing complicated pieces with her trademark passion and no pain.
"I'm glad I chose Dr. Kessler and made the decision to have surgery. I'm grateful to the whole MedStar Health team and couldn't be more thrilled with the outcome. I can play again. A big part of my life has been restored."
To schedule an appointment with one of our specialists, call 202-295-0549.
Watch Dr. Kessler answer some of the most commonly asked questions he gets from patients about hand surgery.