If you are experiencing a medical emergency, please call 911 or seek care at an emergency room.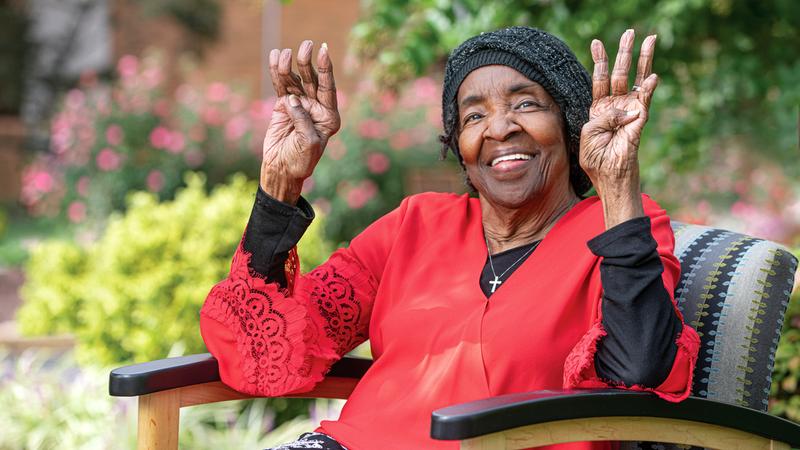 For most of her 79 years, the odds were stacked against Alice "Bunnie" Boswell. Yet she beat them one after another. A lifelong resident of Montgomery County, Md., she was one of the first African Americans to integrate public schools. When a mysterious illness made movement difficult, she powered through.
At 18, doctors finally diagnosed her with an inherited disease called Ehlers Danlos Syndrome, which affects the connective tissues. They predicted she would likely not walk, but she did. And when told she would not graduate high school; she proved the naysayers wrong. Then after doctors told Alice she could not have children, she gave birth to two sons.
It hasn't been easy. The disease affects her joints and skin and, over the years, she has had multiple surgeries on her back, feet, and heart. "I'm the bionic woman," she says, referring to all the metal and plastic implants in her body.
For many years, her hands seemed to escape the problem but then they too succumbed to the disorder. Last year, she was referred by her primary care physician Mercy Obamogie, MD, to John Foley, MD, hand surgeon at MedStar Montgomery Medical Center. When she first saw Dr. Foley, her left hand was nearly frozen into a fist.
Dr. Foley is a fellowship-trained hand surgeon with special expertise in disorders of the hand, wrist, and elbow.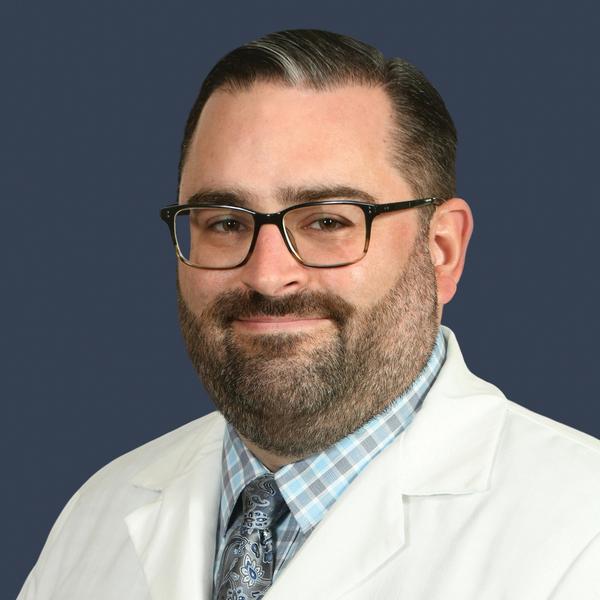 "Alice's knuckle joints and the tendons around them were all dislocated, as a result of her disease," Dr. Foley explains. "She had adapted over time, but her condition was very disabling. When we met, we talked about her options including surgery to replace her joints with silicone implants and to realign her tendons. There were some risks because of her other health issues, but we both agreed that the procedure would improve the quality of her life," he adds.
Boswell was convinced—and even more excited that surgery would be performed close to home at MedStar Montgomery. "I'm a go getter," she says. "So, I just wanted to get on with it!"
In September 2019, Dr. Foley performed her procedure under general anesthetic and a nerve block in her hand. He made an incision to expose her knuckles and replaced these bones with "spacers" made of silicone. Then he put the tendons that allow the hand to flex into their appropriate places around her new knuckles and closed the incision.
"Our hand therapists created a splint for Alice, which she wore for six weeks. Then she began working with these specialty trained therapists to strengthen her hand and learn to move it again,"
Dr. Foley explains.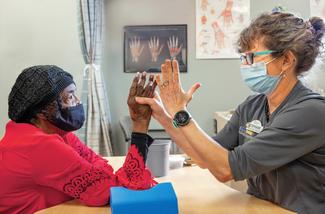 "After my therapy, I could wave again," says Boswell, happily. "And I continue to do exercises at home, and now I can open and close my hand. The result was so good I had Dr. Foley do the procedure on my other hand!"
That surgery was performed in late July. Meanwhile, Boswell is home schooling her great grandson, juggling other family responsibilities—and still working as a contractor for Athena Consultants as a case manager for Montgomery County's Adult Drug Court Program. "I tried to retire," she says. "They just wouldn't let me go. But that's ok. I'm a people person and I want to continue to help."
For more information or to schedule an appointment, call 888-906-7361.
"Alice Boswell's knuckle joints and the tendons around them were all dislocated, as a result of her disease. She had adapted over time, but her condition was very disabling. When we met, we talked about her options including surgery to replace her joints with silicone implants and to realign her tendons. There were some risks because of her other health issues, but we both agreed that the procedure would improve the quality of her life."
—JOHN FOLEY, MD