Grateful Patient Honors Hand Center Surgeon 60 Years in the Making
If you are experiencing a medical emergency, please call 911 or seek care at an emergency room.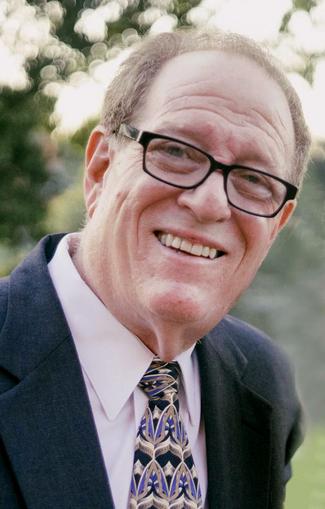 Neil Gordon recently celebrated his milestone 80th birthday with a philanthropic gift to the Curtis National Hand Center at MedStar Union Memorial Hospital. This philanthropic partnership became a reality after decades of gratitude. "There was a place in my heart for MedStar Union Memorial that I haven't much thought about until now--it just hit me,"" Gordon shares.
In 1956, Gordon was a fifteen-year-old teenager living in Baltimore, Maryland. After an accidental fall through a glass storm door, his left hand was severely injured and he was rushed to a local hospital. A surgeon noted that every nerve and tendon had been completely severed, and offered to perform a basic repair of the surface wound or amputate three fingers. He also made a more promising suggestion--that he knew of a local surgeon who was a pioneer in hand surgeries and rehabilitating these types of wounds. Hours later Gordon was in the office of Raymond Curtis, MD, at MedStar Union Memorial Hospital.
An early visionary in the field of reconstructive hand surgery from his experience in World War II, Dr. Curtis was optimistic about the chances of saving Gordon's fingers. Gordon explains that the doctor's calm demeanor and positive outlook eased his fears, and the six hour surgery commenced. Following physical therapy sessions which helped him regain almost complete use of his hand, Gordon had a successful recovery and accompanied Dr. Curtis to several surgical seminars demonstrating the impressive results.
Gordon's philanthropic partnership with the Curtis National Hand Center honors his experience with Dr. Curtis. "He repaired my hand all those years ago giving me a full life with full use of the hand--it had a profound effect on how my life turned out," he says. "What a lucky man I am."
Nursing director is thankful to work in her community hospital
When Baltimore resident Tammy Tran was looking for a way to help during the pandemic, she was inspired by her friend's latest endeavor. That friend, a nurse in San Francisco, had begun volunteering for a national organization called Frontline Foods. This organization addressed the inability of frontline caregivers to get a bite to eat as they worked long hours at area hospitals. Deliveries of prepared food would become a prime method for communities to support healthcare workers across the nation. "It was hard to see my colleagues I work side-by-side with struggling everyday, and we all wanted to help our friends and co-workers," says Tran who is a visiting scientist at Johns Hopkins University and postdoctoral candidate at Johns Hopkins School of Medicine.
In April of 2020, Tran assembled a team of more than 20 friends as volunteers, and created the Baltimore chapter of Frontline Foods. The group immediately began to help as many healthcare workers as they could. Volunteer Varun Mishra, a local undergraduate student, reached out to the MedStar Health system to coordinate their services while much of the country was under stay at home orders. With each member spending seven to nine hours volunteering remotely every week, they were able to raise funds through promotions, social media efforts, and community assistance. "There was a huge outpouring of support, it was wonderful to see the Baltimore community's support of frontline workers," says Tran. "It's the heroes every day, cleaning floors or caring for patients, we're trying to do everything we can to support these individuals as they protect our lives."
To date, Frontline Foods has delivered over 2,000 restaurant packaged meals with a value of over $23,000 to MedStar Union Memorial Hospital, MedStar Good Samaritan Hospital, and MedStar Harbor Hospital. "From where it started to where it went, I couldn't have imagined this," says Mishra. On the impact of hearing responses of gratitude from MedStar Health, he says, "we didn't do it for the gratitude, but it's nice to hear feedback that our efforts created 350 meals to feed everyone on staff one day for example--thank you."
Tran agrees. "The continued engagement with MedStar Health encouraged us to push on," she says. "To all the healthcare heroes this year: Thank you for your time, thank you for your energy. I'm so glad we could work with the Baltimore community to show our support for you all.
A miraculous recovery
For several years, Lisa Goodwin began developing unusual symptoms across her body, leading to an emergency room admittance to rule out a stroke. Through the course of her healthcare journey, Goodwin saw a number of doctors and specialists, including a cardiologist, and was eventually diagnosed with fibromyalgia. After a series of tests from various departments, it was also recommended that Goodwin seek out vascular surgeon Misaki Kiguchi, MD.
Dr. Kiguchi ran additional tests to rule out a number of vascular issues that were plaguing Goodwin. "Having a doctor who really genuinely cared for finding a solution was incredible," Goodwin shares. "She didn't give up on me." Dr. Kiguchi addressed Goodwin's underlying vein issues and worked with her to find solutions which eventually relieved much of Goodwin's symptoms and the source of her pain.
"I don't live in fear and pain anymore--it was life-changing," says Goodwin. To express her gratitude, Goodwin sought out ways to give back to Dr. Kiguchi and her staff, choosing to make a philanthropic gift-in-kind in support of the team's daily efforts, and ultimately providing lunch for her staff.
Goodwin explains that her appreciation from this extraordinary patient care experience comes from the sense of compassion and assurance that she was shown every step of the way. "My gratitude came about truly because I was living in a state of pain and fear so long, but every time I came into Dr. Kiguchi's office I could let some of that go because she and her team were there to help me figure it out, and she didn't give up. She still kept thinking about how she could solve my problem. You can only hear so many times I've run every test and we can't figure it out—that wasn't an option for her. My gratitude came from this woman and team that really wanted to help me get healthy."