How HBOT saved a middle school teacher's foot
If you are experiencing a medical emergency, please call 911 or seek care at an emergency room.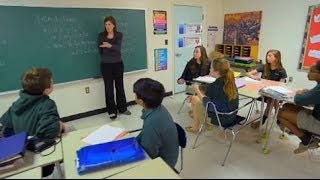 Middle school teacher Mary-Sarah Proctor faced the risk of amputation when a diabetic foot ulcer developed an infection that would not heal. But thanks to hyperbaric oxygen therapy and compassionate care from her team of nurses and doctors, Mary-Sarah returned to her classroom fully healed.