It Takes A Village: Eileen Fauteux's Story
If you are experiencing a medical emergency, please call 911 or seek care at an emergency room.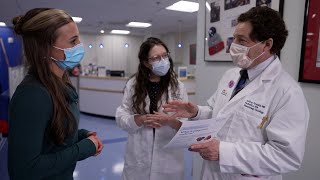 Eileen Fauteux was just 20 years old when she was diagnosed with Ewing sarcoma, a rare type of cancer that is often found in bones or the soft tissue around the bones. Thanks to a support system that includes her friends, family, doctors, and the MedStar Georgetown Pediatric, Adolescent, and Young Adult Survivorship Program, Eileen is not only surviving but thriving.