Joyce Hogan Patient Story
If you are experiencing a medical emergency, please call 911 or seek care at an emergency room.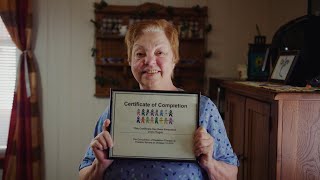 Meet Joyce Hogan, a 72-year-old cancer survivor who overcame the odds after tumors were found in both her lung and brain. Joyce turned to MedStar Health for her care, and fought aggressively to beat her diagnosis of non-small cell carcinoma. She is cancer free, happy, and sharing her story as a way of giving back.