Stan Sher's Journey with Advanced Melanoma and Immunotherapy
If you are experiencing a medical emergency, please call 911 or seek care at an emergency room.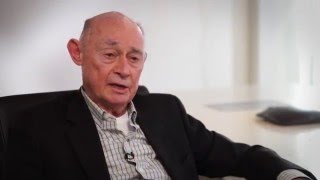 Stanley Sher of Washington, D.C., was diagnosed with an aggressive form of melanoma. After several failed treatments and surgeries, he sought treatment at MedStar Georgetown University Hospital. There, he enrolled in an immunotherapy clinical trial through Georgetown University's Lombardi Comprehensive Cancer Center. Within weeks his melanoma began to shrink and two years later, he was cancer-free. The study regimen is now FDA-approved for metastatic.