Treating Esophageal Cancer with Cryoablation: Eleni Paras Story
If you are experiencing a medical emergency, please call 911 or seek care at an emergency room.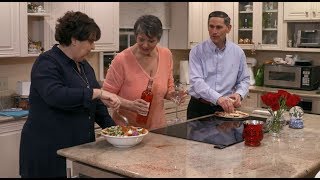 When Eleni Paras found out her esophageal cancer had returned, she found a new procedure through Gastroenterologist Shervin Shafa at MedStar Georgetown University Hospital. The procedure, called cryoablation, freezes off the cancer cells. Now, Eleni is back to eating her favorite foods and living her normal life.