Commitment to quality care and patient safety
Quality care and patient safety are the cornerstone of our care. We provide our caregivers the tools, technologies, and resources to deliver the best care possible. Most importantly, we strive to always do what's right for our patients, our associates, and our communities.
Nursing at MedStar Health
Nursing at MedStar Health gives top priority to delivering quality care and ensuring patient safety. Our vision — to be the trusted leader in caring for people and advancing health — requires an unwavering commitment to both.
Our patient-first philosophy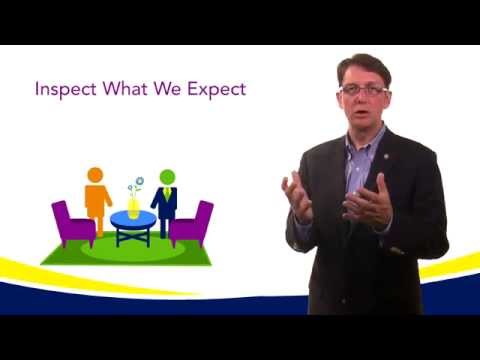 We invite our patients to be our partner as we work to ensure they receive safe, high-quality care every time. Our patient-first philosophy combines care, compassion, and clinical excellence in delivering:
Zero preventable harm: Patient safety is our focus

Highest quality of care: We will achieve the highest possible scores on all quality care measures

Transparency: We will share our successes, as well as the areas we are working to improve
National standards
We measure ourselves against nationally established Nursing Quality Indicators to achieve the lowest possible rates for:
Hospital-acquired infections

Hospital-acquired pressure ulcers

Patient falls
The MedStar Health way
Nursing, physician, and administrative leaders at MedStar Health have developed a set of standards known as The MedStar Health Way. These actions are designed to transform and support nursing practice and patient care throughout the organization. The MedStar Health Way demonstrates the highly collaborative professional practice of nursing that encompasses patient- and family-centered care, multidisciplinary rounding, accountability, and teamwork.
MedStar Medical Group
Every member of MedStar Medical Group shares a commitment to quality that honors the trust our patients and communities place in our hospitals, physician practices, and other care facilities. It's at the core of every decision we make.
Our initiatives
Our efforts to deliver on our commitment to quality are ongoing. This includes initiatives such as:
Measuring and reporting on 15 key quality of care metrics about our services on an ongoing basis to provide patients and their families with the critical input needed to make more informed decisions about who to entrust for their care. These results are also shared with providers, who are compensated, in part, based on the results.

Activating 27 specialty-specific clinical practice councils (CPCs), to date, that bring together clinicians within their specialties to share best practices, establish evidence-based standards of care, and advance important ideas in the delivery of the highest quality care.

Partnering with the MedStar Health Institute for Quality and Safety to develop and implement processes that are improving the reporting and monitoring of adverse events in both inpatient and outpatient settings while maintaining and enhancing the trust of patient communities through candid, caring communication.

Embarking on a system-wide initiative to become a High Reliability Organization (HRO), which focuses on the elimination of preventable harm events.

Achieving Level 3 Patient-Centered Medical Home™ (PCMH) Recognition from the National Committee for Quality Assurance in nearly all of our primary care practices.