Wellbeing Initiatives | MedStar Health
What's new with wellbeing?
Get involved with the Stress First Aid program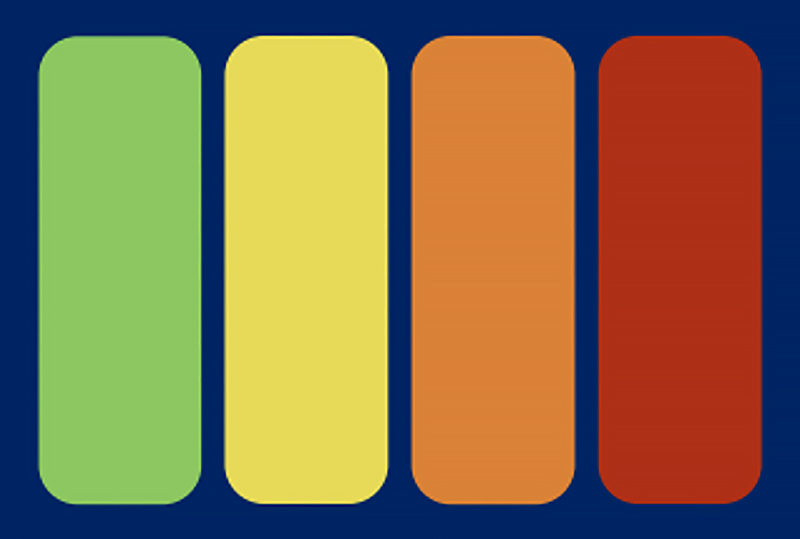 Find trainings, materials, and more.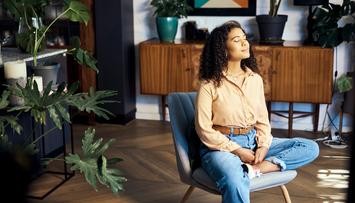 These resources are designed for all aspects of your life, both inside and outside of work.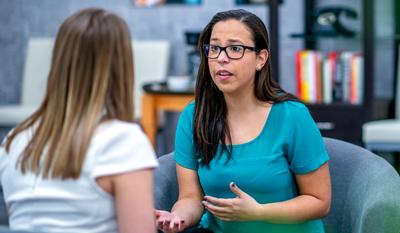 Build your skills and access support with coaching.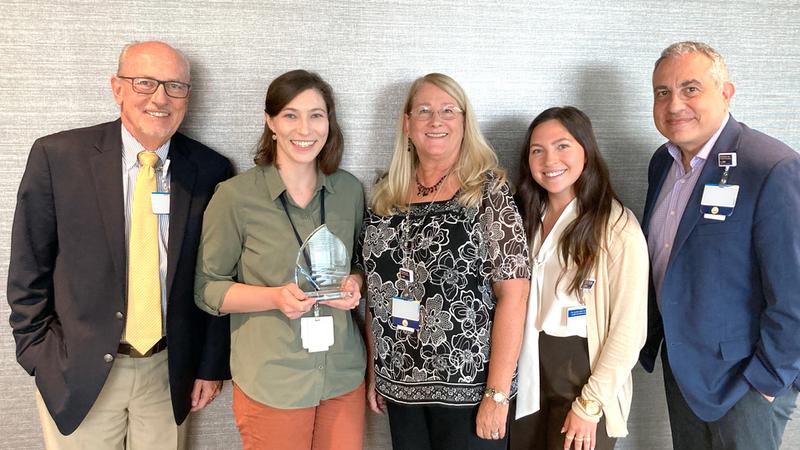 Do you want to recognize a colleague who advances associates' wellbeing throughout the system?
Our team has established the MedStar Health Wellbeing Advocate Award to recognize those who support associate wellbeing and efforts to develop associates' wellness throughout the system. Click each hyperlink below to learn more about the Wellbeing Advocate Award:
Wellbeing resources
MedStar Health has compiled a list of resources to support the wellbeing of our providers and associates. Below you will find categorized helpful links and resources.
Help for crisis situations

Contact MedStar's Employee Assistance Program 24/7: 866-765-3277

Call or text the National Suicide and Crisis Lifeline 24/7: 988

Mental Health Coaching

Mental health coaches are licensed mental health professionals available for in-person or virtual support. They provide advice for creating solutions for work/life management, managing trauma reactions, mental/emotional stress, and can help associates identify positive self-care strategies and coping skills to more effectively navigate stress. When needed, they can connect associates to additional mental health resources and support. Mental health coaches also provide customized wellbeing support for teams and small groups. They can create and facilitate workshops and presentations about stress, resilience, and thriving at work. Mental health coaches are available to support any associate or provider in all of our MedStar Health hospitals.

MedStar Health mental health coaches are regularly on-site in our hospital entities and meeting with teams so associates can meet them and be able to reach out to a familiar face when they are seeking support.

For individual coaching sessions, please use this scheduling link.

For group services or consultation such as a team resilience session, visit to a huddle or meeting, presentation, or consultation for a team leader, please complete this request form.

Do I contact a mental health coach or the EAP program?
The Employee Assistance Program (username "MedStar") also provides coaching, support, and referral services with an external provider that MedStar Health contracts to provide these services. Associates are encouraged to use these services in whichever modality is most comfortable for them. If you work or train at MedStar Health but are not eligible for benefits, you may not be able to utilize the EAP but you CAN utilize our internal mental health coaches.

Our goal at the MedStar Health Center for Wellbeing is to create multiple and varied access points for support to remove barriers to accessing the services our associates may need.

For urgent support, the EAP is available 24/7 by phone at 866-765-3277.

Nurse Wellbeing Specialists

Our nursing professionals are here to help nursing staff and nurse support service lines with issues such as stress management, setting health goals, and accessing resources to improve your wellbeing and overcome adversities.

Book a free session here.

Expedited mental health access for MedStar Health providers and associates

We recognize how important it is for you to take care of yourself, even as you are busy taking care of others. Through this initiative with the MedStar Georgetown University Hospital's Department of Psychiatry, MedStar Health providers and associates can establish contact with a mental health clinician within 1-2 business days of the initial call. The mental health clinician will identify the issues and either provide individual support immediately, or, if deemed helpful, will refer the associate to a mental health provider within Georgetown Psychiatry. Providers with expertise in adult, child, adolescent, and family mental health are available.

To request an appointment, call 202-944-5400. Select "schedule an appointment" and choose "established patients." Be sure to say you are a MedStar Health associate and need an appointment as soon as possible. After hours, leave a general message.

Free meditation and mental health resources

About CareFirst Wellbeing:

CareFirst Wellbeing is designed to equip you with the information, tools, and support required to address a wide range of needs across the health continuum and live a healthy life. MedStar Health's myHealth wellness programs, including CareFirst Wellbeing, are available at no cost to you.

Features

RealAge Questionnaire: In just a few minutes, the RealAge Questionnaire will help you determine the physical age of your body, compared to your calendar age.
Personalized timeline: Receive content based on your health and wellbeing goals, in alignment with your motivation and interests.
Trackers: Connect your wearable devices or enter your own data to monitor daily habits like stress, sleep, steps, nutrition, and more.
Challenges: Stay motivated to achieve your health goals by joining or initiating a challenge.
Health profile: Access and log your health data—like biometric and lab results, vaccine information, and medication list—all in one place.

Tailored support: Based on users' activity on CareFirst Wellbeing as well as integrated medical claims data, health coaches may reach out to members and offer individualized programs to assist with health goals or condition management. These programs are optional and cannot impact your medical insurance rates or eligibility. Members may request changes to their personal information consent by calling 877-260-3253 or by emailing privacy@sharecare.com.

All CareFirst Wellbeing and CareFirst medical claims data are maintained securely; MedStar Health does not have access to personal data and is not notified of health coach outreach to members. For more details, visit the Terms of Use and Privacy Policy.

To set up your CareFirst Wellbeing account, visit CareFirst.com/Wellbeing. For detailed setup instructions, visit myHRMedStar.net/RealAge. After account setup, you may download the CareFirst WellBeing app on Apple or Android for on-the-go access.

Microsoft Teams Wellbeing page

Stay current with wellbeing news, updates, and programs by visiting the Wellbeing icon found on Microsoft Teams.

Scrub In

is a wellbeing-related podcast hosted by MedStar Health's Crystal Morales, a registered nurse with a background in critical care, patient safety, and high reliability, who is now the director of nursing wellbeing at MedStar Health. Crystal talks with healthcare professionals with the goal of creating a community where we share information, ideas, and true insights that either inspire, inform…or possibly entertain!

Listen here

.

Suicide awareness resources

MedStar Health is committed to providing associates with resources to support their whole-person needs, including those at risk of or experiencing suicidal ideations. Please review the following materials ranging from information on risks of suicide to 24/7 support lines that can be reached in a time of crisis.

Sleep

Depression, anxiety, and stress

Alcohol

Burnout

Mindfulness and relaxation

Books

Heal Thyself: Lessons on Mindfulness in Medicine by Saki Santorelli

Mindfulness in Plain English by Bhante Gunaratana

The Miracle of Mindfulness by Thich Nhat Hanh

Full Catastrophe Living (Revised Edition): Using the Wisdom of Your Body and Mind to Face Stress, Pain, and Illness by Jon Kabat-Zinn

A mindfulness-Based Stress Reduction Workbook by Bob Stahl, PhD and Elisha Goldstein, PhD

Apps

10% Happier

Aura

Breethe

Breathe2Relax

Buddhify

Calm

Cleveland Clinic Stress Free Now Meditations

Cleveland Clinic Wellness Stress Free Now Meditations for Healers Happier

Headspace

Insight Timer

Smiling Mind

The Mindfulness App

Take a Break

Wellscape

Self-care

Video

Articles

Books

The Resilient Practitioner, 3rd Edition by Thomas Skovholt Finding Balance in a Medical Life by Lee Lipsenthal

Staying Human During Residency Training by Allan Peterkin

Secondary Traumatic Stress: Self-Care Issues for Clinicians, Researchers, & Educator, 2nd Edition edited by B. Hudnall Stamm

Peak Performance: Elevate Your Game, Avoid Burnout, and Thrive with the New Science of Success by Brad Stulberg and Steve Magness

Resilience

Books

Why Zebras Don't Get Ulcers: The Acclaimed Guide to Stress, Stress-Related Diseases, and Coping, 3rd Edition by Robert M. Sapolsky

Things Might Go Terribly, Horribly Wrong: A Guide to Life Liberated from Anxiety by Kelly G. Wilson, PhD and Troy DuFrene

Coping with Anxiety and Stress Disorders Harvard Medical School

The Mindful Way Through Anxiety: Break Free from Chronic Worry and Reclaim Your Life by Susan Orsillo, PhD and Lizabeth Roemer, PhD

The Mindful Way through Depression by Williams, Teasdale, Segal, and Kabat-Zinn

The Mindfulness and Acceptance Workbook for Depression: Using Acceptance and Commitment Therapy to Move Through Depression and Create a Life Worth Living (Self-Help Workbook) by Patricia J. Robinson and Kirk D. Strosahl

What to Do When Someone You Love Is Depressed, Second Edition: A Practical, Compassionate, and Helpful Guide by Susan K. Golant

How I Stayed Alive When My Brain Was Trying to Kill Me: One Person's Guide to Suicide Prevention by Susan Rose Blauner

Trauma and Recovery: The Aftermath of Violence – From Domestic Abuse to Political Terror by Judith Herman

Apps

Mood Coach

Virtual Hope Box

PTSD Coach

CBT-I Coach (for insomnia) Pacifica

MoodMission

MoodKit

Depression CBT Help Guide

Exercise

Employee Discounts (MedStar Health Login Required)

Yoga

Apps

Sworkit

Charity Miles

Johnson & Johnson 7 Minute Workout

Carrot Fit

5 Minute Yoga

Your comprehensive wellbeing is more than proper physical activity, quality nutrition, and adequate sleep – it's ensuring your whole-person needs are met. With these resource hubs, access curated content designed for all aspects of your life, both inside and outside of work. Please note: You must be logged into the MedStar Health Network to access this resource.
Financial wellbeing resources

Managing finances can be stressful, especially in times like this. Through MedStar's retirement vendor, Empower, review the following financial wellness resources for support.

Employee Assistance Program

Visit the MedStar Employee Assistance Program (EAP) portal to request support and access educational materials. Services include relationship, life transition, financial, convenience, and work/life services. Up to five free counseling sessions are available per unique issue per year. The EAP can also assist in connecting you to other covered services, including continuation of mental health care.

Enter the username "MedStar" to log-in." Learn more about EAP services.

Expanded support services for associates and family

Parent and guardian resources

Care@Work Program for Child and Adult Backup Care

MedStar Health is providing heavily subsidized child and adult care services for associates and physicians, allowing you to remain active in your role. We have contracted with the Care@Work program to make available unlimited referrals for child and adult care providers through Care.com For urgent care needs, the program provides subsidized, vetted in-home care for children and adults, and child care services at participating centers across the region. This benefit is now covered by MedStar Health and available for 10 days of subsidized coverage with a copay of $8/hour for in-home care or $15/day per child at participating child care centers. Enroll at MedStar.Care.com using your MedStar Health email address to validate your employment. Enrolling with a MedStar Health email address also provides access to Premium membership perks, including searching the Care.com database for one-time or recurring babysitters, pet sitters, tutors, and more.

Virtual School Care Needs

The Care@Work benefit may be used to find vetted and subsidized tutors, learning pod teachers, nanny shares, or babysitters to support your children while you work during these unprecedented times. Visit MedStar.Care.com for a school-related resource guide.

External Child Care Resources

The following free resources are meant to serve as a guide and are not explicitly endorsed by MedStar Health:

Expedited Parent Consultation Service

As part of a partnership between the Center for Wellbeing and the Department of Psychiatry, consultations are available to MedStar Health associates with any concerns about their child's mental health. Those interested in this service will meet with a psychiatrist alone or with their partner to discuss their concerns. Together, the parent(s) and psychiatrist will identify action items and an appropriate treatment plan, which may include reviewing resources; making a referral for psychotherapy, medication management, or a higher level of care; or another outcome.

If you are a MedStar Health associate and would like to schedule an expedited parent consultation, contact the Department of Psychiatry at 202-944-5400, select "new patient," and then the appropriate age group for the child. Please identify yourself as a MedStar Health associate when requesting this service.

Additional Resources

Parenting

Couples and relationships

Our telehealth platform, MedStar eVisit, provides quick, convenient access to trusted medical providers, available 24 hours a day, seven days a week from any mobile device or computer. MedStar eVisit may be used for the diagnosis and treatment of common illnesses like common cold, flu, sinus infections, pink eye, and more. In addition, MedStar eVisit providers are now prepared to screen for cases of COVID-19.

To sign up or log in, download the free iOS or Android mobile app OR visit medstarhealth.org/MedStar-Health-eVisit

.
We are proud to offer MedStar Health providers numerous tools to meet their unique wellbeing needs. A first-of-its-kind, the Provider Concierge program connects providers directly with a personalized assistant who can help you navigate various resources. From understanding your 403b, to getting help with rescheduling your flight reservation to career coaching and beyond, the Provider Concierge program is designed to remove friction from your day-to-day life. Use the Provider Concierge link to schedule an appointment with your personal concierge and fill out a confidential form for direct assistance.
Additional tools and information include access to MedStar Health's Faculty Development, MedStar GME, and the Wellness Champions network.
Call us: 800-554-1399

Schedule an appointment with your personal concierge, fill out a confidential form for direct assistance at portal.bhsonline.com (username: MedStarProvider), or download the ConciergeConnect app on iOS or Android

MedStar graduate medical education

Founded in 2018, the Wellness Champions program is a system-wide initiative to support and develop local wellness experts throughout MedStar Health. Every GME program as well as any interested department/team is encouraged to identify and provide time for a volunteer to join our multidisciplinary group of wellness champions. Wellness champions participate in regular meetings to receive the latest information about wellness research and best practices, exchange ideas, collect and understand wellness data, and work together to address challenges in implementing wellness strategies. We will continue work to develop resources and infrastructure for local wellness projects.

If you would like to learn more or are considering becoming a Wellness Champion, please contact Heather Hartman-Hall, PhD.
About us
This web resource is fueled by the leaders who now drive the MedStar Health Center for Wellbeing. The Center further develops and promotes our innovative and supportive wellbeing culture that prioritizes optimal health, professional fulfillment, and quality of life to help MedStar Health serve as a best place to work in health care.
The following is key contact information shared throughout this page, at-a-glance:
Urgent and crisis
Center for Wellbeing Services