CTSA/GHUCCTS Research Support | MedStar Health
The Georgetown-Howard Universities Center for Clinical and Translational Science (GHUCCTS) is a multi-institutional consortium of medical research institutions forged from a desire to promote clinical research and translational science. As a MedStar Investigator, many resources are available to you as part of the MedStar/GHUCCTS partnership. This partnership furthers expands our resources to a broader network of expertise and collaboration.
Select GHUCCTS resources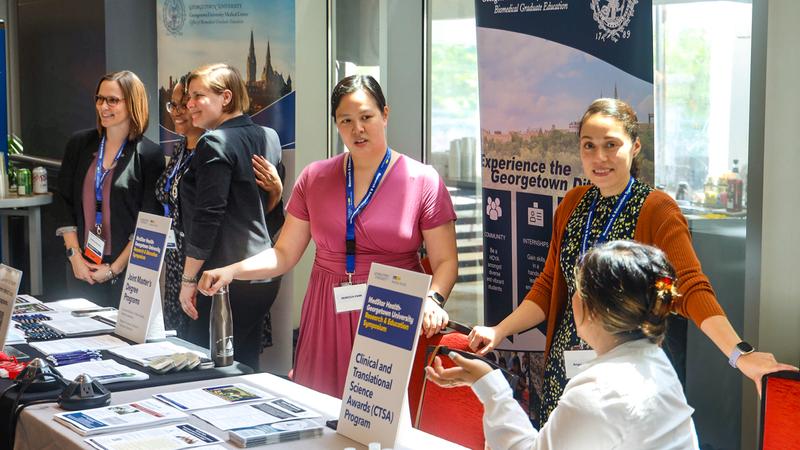 Select workshops and seminars
Advanced research training programs
KL2 post-doctoral scholar program: These awards focus on developing early-career faculty investigators through a multidisciplinary, mentored research experience. The goal of these awards is to create independent, extramurally funded investigators who are active in programs of multidisciplinary and collaborative research. These awards require a documented commitment of 75 percent protected time for research and career development activities and may provide salary support up to $90,000 annually.

Masters or graduate certificate in clinical and translational research: These degree programs, established by GHUCCTS, help students become well-versed in essential clinical research methods, and in proposing, conducting, managing, and reporting clinical and translational research in an ethically responsible manner.
Available funding
GHUCCTS provides several funding mechanisms for early and senior investigators to address their scientific questions and projects, including the Pilot Translational and Clinical Studies funding opportunity. This supports promotion of interdisciplinary research that will translate basic findings into clinical applications and clinical research findings into community use in order to improve human health.
Research events
Visit the GHUCCTS events calendar for a complete schedule of upcoming research and education events including monthly grand rounds.