Primary Care at Bel Air | 21015 | MedStar Health
Welcome to primary care at Bel Air
At MedStar Health Bel Air Medical Campus, our primary care providers treat you in a comprehensive way — beyond just treatment for your illness or disease. That includes counselling about lifestyle changes you can make to help prevent illnesses before they develop. It is an ongoing, personal patient-provider relationship founded on trust. When you need a partner to help maintain your health, our family medicine doctors and nurse practitioners are here for your entire family.
In fact, our patients rate our doctors an average of 4.8 out of 5 in star ratings as measured by our national patient experience surveys. To read our reviews, visit our provider profiles using the links below.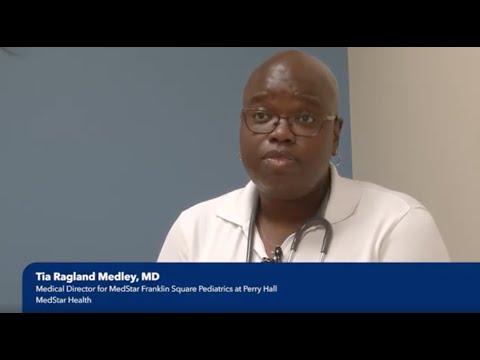 Did you know?
We also offer on-site imaging and lab services to make it easy for you to follow-up on screenings and tests after your appointment, if needed. And, when illness or injury can't wait, you can find urgent care in the same building.
Visiting MedStar Medical Group Primary Care at Bel Air
Hours of operation:
Monday to Friday,
8 a.m. to 5 p.m.
Phone hours:
Phone lines are open
8 a.m. to 4:30 p.m.
Telehealth Option
Enhanced telehealth offerings
Your health is our priority. That's why we've introduced a new telehealth service for patients of this practice. We have a team of nurse practitioners and care managers who provide rapid, convenient access to care and who can help monitor certain health conditions using new technologies. These providers practice in a telehealth hub and are connected to your care team. They are an extended part of this practice and are here to meet your acute health care needs. When you make an appointment, you may be connected to this telehealth primary care team in collaboration with your primary care provider.
We also offer a remote patient monitoring hypertension program through our connected primary care team. According to the World Health Organization, hypertension (high blood pressure) significantly increases risk for heart, brain, kidney, and other disease and is the leading cause of premature death worldwide. Less than half of adults with hypertension are diagnosed and treated and only 20% of those diagnosed have controlled hypertension. Our program provides a care manager and team of clinicians at the ready to help you take control of your blood pressure and minimize the risk of future heart, stroke, or kidney disease due to uncontrolled hypertension. You will receive urgent lab/diagnostic result follow-up and automated prescription refills, which gets routine prescription refills processed within average of four hours and out to the pharmacy to be filled… resulting in medication in your hands quicker.
Insurance
MedStar Medical Group accepts most major health insurance plans. If you are uncertain as to whether your individual health insurance plan is accepted at MedStar Medical Group, please call your insurance company.
Accreditation
MedStar Medical Group at the MedStar Health Bel Air Medical Campus was awarded Patient-Centered Medical Home™ recognition by the National Committee for Quality Assurance (NCQA). The NCQA Patient-Centered Medical Home standards emphasize systematic, patient-centered, coordinated care that supports access, communication, and patient involvement.
Patient Centered Medical Home™ is a trademark of the National Committee for Quality Assurance.