Geriatrics | Senior Care | MedStar Health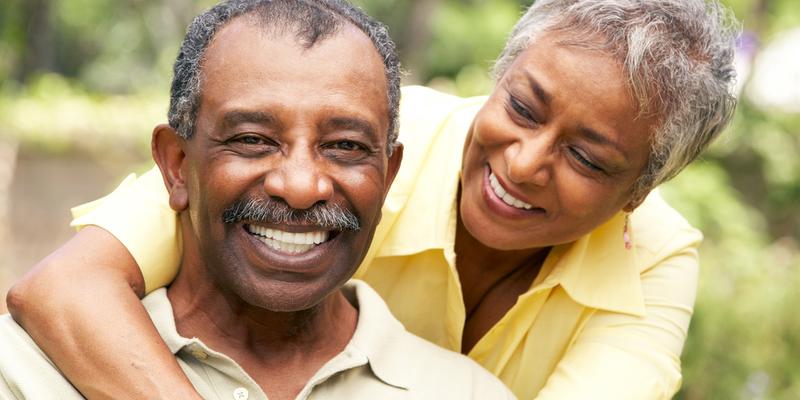 Senior care that honors the dignity and well-being of older adults
MedStar Health is a leader in Geriatrics and Senior Services because we address the needs of older adults and their families in a variety of ways:
We offer a full continuum of services, including:

Office-Based Primary Care and Consults

Home-Based Primary Care (House Calls)

Health care in Independent, Assisted Living, and Nursing Home settings

Hospital consults

Our dedicated teams include board-certified Geriatricians, Advanced Practice Providers (NPs and PAs), Social Workers, Nurses, and Coordinators

We offer caregiver support and resources from social workers and team staff

Access to skilled home nursing, rehabilitation therapy, and aide services

Access to on-site labs, radiology, medical specialists, and hospital care

Telehealth options by video or audio-only (phone visits)

We help patients and caregivers develop personalized care plans

We offer a model of an age-friendly health system focused on "4Ms" of Geriatrics (Mobility, Mental Status, Medications, and what Matters)

Multiple locations in Baltimore, Montgomery County, and Washington, D.C.
Patients and caregivers choose us because we work with them on what matters most, aim to improve quality of life, and manage all medical and social concerns. Our goal is to help elders live well at home, where they want to be.
For more information, call our offices in Baltimore (443-444-4720) at MedStar Good Samaritan Hospital, Montgomery County (301-570-7400) at MedStar Montgomery Medical Center, or Washington D.C. (202-877-0570) at MedStar Washington Hospital Center.
Geriatric specialties and programs
Conditions and treatments
Conditions

Treatments
Visit our neighborhoods
Washington, D.C.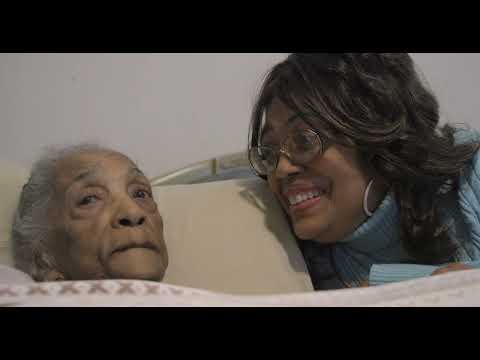 Discover the services available to you or your loved one in Washington, D.C.
In Washington, D.C., a dedicated team works to provide the highest quality of medical care to elders and families who are most in need.
We care for people 65 years and over and offer team services in the community and at MedStar Washington Hospital Center.
These services include:
Hospital Geriatrics Consults
Baltimore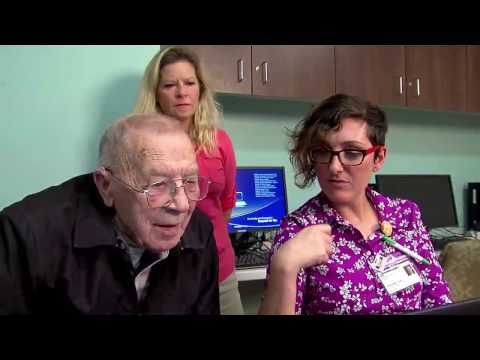 MedStar Good Samaritan Hospital
This photo was selected prior to the COVID-19 pandemic. All providers are expected to follow the current MedStar Health guidelines for safety, including proper masking and physical distancing where appropriate. Learn more at MedStarHealth.org/Safe
Managing Movement Disorders in the Elderly
Learn how multidisciplinary geriatric care helped Lila Shelton.
Montgomery County
Center for Successful Aging at MedStar Montgomery Medical Center

MedStar Health partners with Belvedere Green and Woodbourne Woods to offer eligible seniors independent living facilities with support services. Residents can get the help they need to live on their own in a comfortable, home-like setting. Medical care is right next door at MedStar Good Samaritan Hospital.
For more information, please call the housing administrator at 410-433-7255 or learn more at Belvedere Green and Woodbourne Woods.
Frequently asked questions
Arthritis, back, and joint pain

What gels or ointments help with pain caused by arthritis?

To treat arthritis pain, there are many over-the-counter products to choose from, such as Icy Hot(R), capsaicin ointment, and Zostrix(R). As always, check with your local pharmacist to find the best options for you.

Why is arthritis so painful during the fall or during the change of seasons?

With the change in seasons, there's often a change in barometric pressure, and along with that, usually comes joint pain. To decrease the pain, it's helpful to stay physically active. You could try arthritis aquatics classes. Remember that the less you move, the stiffer you get.

Learn more at the Arthritis Foundation

What causes rheumatoid arthritis flare-ups and why are they so painful?

Rheumatoid arthritis (RA) is an autoimmune, systemic inflammatory disease, meaning that your entire body and all of its systems, is being attacked by itself. Simply put, there's a war going on inside your body, causing most of the pain. The causes of RA are unknown, but heredity, age, and gender play a big role among many other things. For more information, it is best to speak with your rheumatologist.

What can I do to relieve arthritis pain in my legs and back?

Arthritis aquatics classes would be wonderful for relieving the pain. The warmth and buoyancy of the water are great for the joints. This is a great way to stay active, increase your range of motion and flexibility, which are very important with arthritis. And as an added benefit, you feel no pain in the water.

What are good ways to relieve back pain?

To relieve back pain, a few good starting points include regular exercise (usually recommended by a physical therapist), stretching, stress management, and quitting smoking if you're a smoker. Also, maintaining a healthy diet and weight are best for your back any time of the year.

Aquatic therapy is ideal for a painful back because of the warmth and buoyancy of the water. It's so easy to increase your flexibility and range of motion and stay active in this type of environment. Local YMCAs and Kids First Swim are two places that offer arthritis aquatics classes.

What are safe medications for blood pressure?

We're not sure if there is one blood pressure medication that is safer than another. It all depends on one's age and comorbid conditions, which are chronic conditions such as high cholesterol, heart disease, or diabetes. To pinpoint the best medication, we recommend seeing your primary care doctor.

What can I do to get my cholesterol to a normal level?

Generally speaking, exercise and a healthy diet are great ways to lower cholesterol. Be sure to lower your intake of fried or fatty foods and try to exercise at least three times a week.

What causes uric acid?

Uric acid is created when you eat certain foods, such as liver, anchovies, and dried beans. If you're prone to having high amounts of uric acid, you should avoid or limit those foods. Too much uric acid can lead to gout, which can be painful. For further guidance, please consult your primary care doctor.

How normal is memory loss for those 65 years of age and older? How can memory loss be measured or determined?

As we age, we experience some memory lapses, but they should not be progressive over time or impact our daily function. Memory can be tested at your doctor's office through standardized testing tools. Consider completing this free memory assessment* with your primary care physician to find out if you should see a geriatric specialist.

*Assessment used with permission of the author, S. Borson.

Movement, gait, and balance

My balance is really off. Is there anything I can do about it?

Older people lose their sure-footedness as they age due to coordination, changes in feet, hearing loss, and equilibrium. Although, it is always wise to see your doctor to make sure there are no heart problems, vertigo, or side effects from medications causing the imbalance. But, YES there are things you can do to improve your balance, just like you can improve your endurance and muscle strength. It's called exercise.

Exercise, in as little as five minutes a day, can improve your balance. Standing on one foot while holding on to a chair or railing, and increasing length of time balancing really helps.

Tai chi is also a wonderful way to improve your balance, coordination, breathing, bone density, stress level, and range of motion. This moving, meditative martial art is a great way to be active (in a slow moving, peaceful way that's good to your body) and to meet like-minded people.

Did you know that one out of every three people over 65 years of age fall at least once per year? This could be devastating, so improving your balance is a great way to prevent this from happening.
Dr. George Hennawi's Philosophy of Care

The New Old Age, Caring and Coping
Research and education
In addition, our experts are studying a variety of other topics such as engaging individuals with dementia and their caregivers, NCGA patient-reported outcome measures, and age-friendly initiatives.