Seating and Mobility Clinic |Evaluation | MedStar Health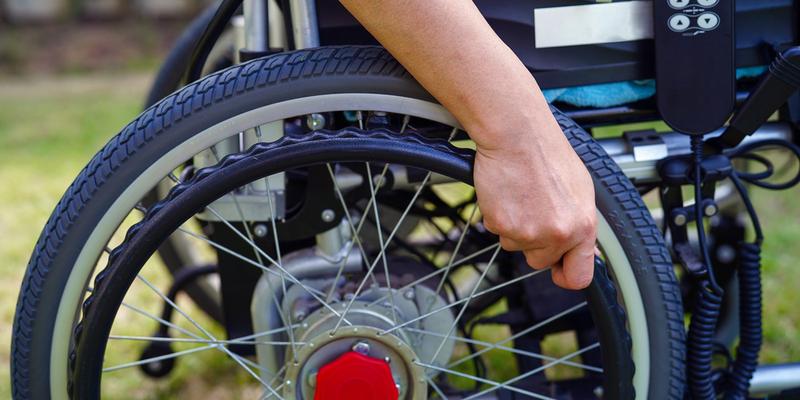 MedStar Health Physical Therapy provides a comprehensive seating and mobility evaluation, intervention, and recommendations to meet each individual's seating and mobility needs. The goals of the Seating and Mobility Clinic at MedStar Health Physical Therapy are to maximize improve posture and function; and to prevent secondary medical, orthopedic, and each client's independence and safety in the home and community; to skin problems caused by poor seating.
A Seating and Mobility Clinic team works together to provide seating and mobility evaluation and services for persons with all types of conditions, including spinal cord injury, brain injury, stroke, multiple sclerosis, post-polio syndrome, cerebral palsy, spina bifida, pressure sores, and many other neurological and orthopedic diagnoses.
Services offered
Each person who comes to the Seating and Mobility Clinic undergoes a complete evaluation, which includes the following: pertinent medical history; environmental and activity needs; caregiver needs; method of transportation in the community; sensation and skin integrity; postural alignment; range of motion and strength; functional mobility; and measurement for a wheelchair/seating system.
Clients are able to trial and/or learn about a variety of possible equipment options. For clients who have a high risk for skin breakdown, a computerized pressure mapping evaluation of the patient can be performed. Recommendations are made to maximize each person's positioning and functional needs and goals for home and community mobility.
Equipment recommendations may include modifications to the client's current wheelchair or seating system and/or justification for new or different equipment. Equipment needs and recommendations for clients may range from simple seating and mobility interventions to customized seating or power wheelchairs with seating systems that tilt and/or recline.
Education is provided to assist clients in working with their insurance companies and durable medical equipment vendors to obtain the equipment recommended. Clients often return to the Seating and Mobility Clinic for adjustment, fitting, and training in the use and care of the equipment ordered and received.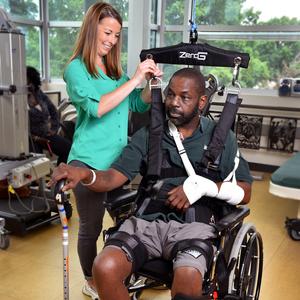 Expert mobility care
Getting the care you need starts with seeing one of our specialists.
Additional information
Important information