Spinal Cord Injury Rehabilitation | MedStar Health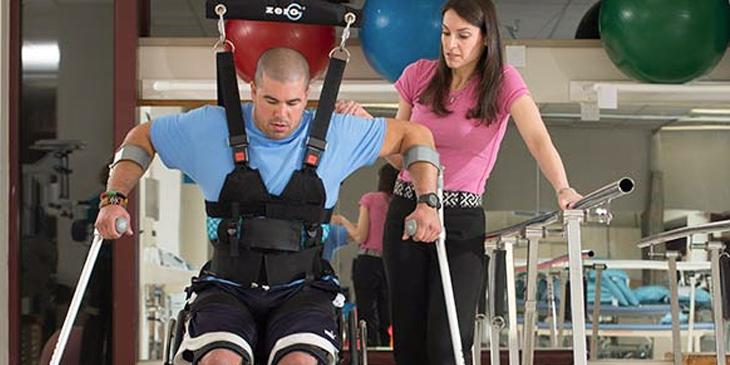 Our comprehensive and integrated inpatient, day treatment, and outpatient care programs offer top-quality services from the onset of spinal cord injury or disease through a successful transition to home, community, and employment. We focus on the whole person, helping patients meet the challenges they face physically, medically, and socially, allowing them to reach the highest level of health and independence possible.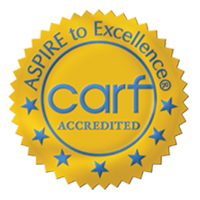 At MedStar National Rehabilitation Hospital (MedStar NRH), our Spinal Cord Injury/Disease Rehabilitation and Recovery (SCI/D) program is the only Spinal Cord Injury program in the region fully accredited by the Commission on Accreditation of Rehabilitation Facilities (CARF). This designation means the program has met rigorous guidelines for service and quality. In addition, MedStar NRH is a designated center of excellence in SCI/D care, one of 18 nationally recognized SCI Model Systems. This recognition highlights our position as a national leader in both specialty care and in medical research.
Our innovative research promotes recovery through neuromodulation to minimize the effects of secondary conditions that may occur after spinal injury and disease, such as bladder function, urinary symptoms and urinary infections. Because we integrate the latest research into our clinical care, patients have multiple opportunities to participate in advanced research trials which can enhance their physical and emotional recovery after spinal cord injury or disease.
Inpatient rehabilitation
At MedStar Health, we take an interdisciplinary approach to caring for patients with spinal cord injury or disease. Our clinical team involves a highly-skilled group of professionals who work together in close collaboration under the direction of a rehabilitation physician (physiatrist). With the patient as an integral member of their rehabilitation team, we design unique and personalized rehabilitation programs for each patient to help them return to the fulfilling life that they want to lead.
Our rehabilitation program is designed to:
Involve the patient and their family in the development of rehabilitation goals and discharge planning

Promote neurorecovery through advanced rehabilitation technology and modalities

Maximize the patient's overall strength, endurance, flexibility, and range of motion

Educate the patient and their family in proper skin care techniques, as well as build the patient's tolerance for sitting and lying

Identify and customize optimal rehabilitative medical equipment that can help patients regain their highest level of function, including wheelchairs, seating and positioning devices, bathroom equipment, and assistive technology

Help patients and their loved ones understand their injury and adjust to new skills and strategies that will help them lead fulfilling lives

Ensure a smooth transition from inpatient therapy to outpatient services and the community
The team works hand-in-hand with patients and families to maximize quality of life, prevent secondary conditions, and enhance their ability to participate in meaningful activities.
Program highlights
Therapies are specifically designed to help each patient to thrive as they progress towards their maximum level of independence, with a focus on abilities rather than disabilities. Our skilled therapists help patients build confidence in their abilities to care for themselves independently and mobilize to their greatest potential.
From the beginning of care, our teams anticipate and prevent known health risks associated with spinal cord injury and disease. We teach patients how to prevent, recognize and manage many of these issues on their own with confidence so that if medical concerns arise, they are equipped to address them.
To facilitate patients' return to the highest level of function, wellness, and performance, we provide patients access to:
An interdisciplinary team dedicated to caring for patients with spinal cord injuries, including physiatrists, physical therapists, occupational therapists, speech-language pathologists, neuropsychologists, rehabilitation nurses, recreational therapists, counselors, social workers, dieticians, and others

A wide array of sophisticated therapeutic equipment, including the EKSO robotic exoskeleton and the first ever ZeroG® system, which helps patients learn to walk again by creating a zero-gravity environment. Patients also benefit from a variety of approaches to electrical stimulation, adaptive sports equipment, and Functional Electrical Stimulation (FES) bikes that enhance neural plasticity and recovery.

Contemporary and easy-to-understand patient and family education in various formats to meet preferred learning styles (audio, online, print, face-to-face, etc.)

A full range of specialized services, including a High-Intensity Gait Training program, education for wheelchair use, driver training, employment and educational counseling, and at-home and worksite evaluations

Community outings to help patients learn how to navigate and participate in the community

A strong emphasis on adaptive fitness, sports, and recreation to enhance function after patients transition into the community—and to promote long-term health

Our Male Fertility Clinic—one of the first of its kind in the U.S.—offering help to our male patients who wish to conceive children.

An extensive research program, including clinical trials in which we are developing and testing the future of medical rehabilitation for spinal cord injury and illness

Seamless care coordination by a case manager as the patient progresses from inpatient care to outpatient rehabilitation, MedStar Health Home Care, and/or community service
Specialty programs
Spinal Cord Injury/Disease Intensive Outpatient Therapy program
We offer a unique day program to support spinal cord injury recovery for patients who are medically stable and living at home but would benefit from intensive outpatient therapy. Located at our MedStar National Rehabilitation Hospital in Washington, D.C., our intensive outpatient program provides opportunities for SCI/D patients to promote neurorecovery and achieve their goals with the help of:
An interdisciplinary team, including physiatrists, physical, occupational, and speech therapists, neuropsychologists, and others who are dedicated and specially trained in caring for patients with spinal cord injury and disease
A personalized and individualized rehabilitation plans to help patients achieve the highest level of independence with a focus on abilities rather than limitations
Group and individual therapy sessions led by occupational therapists, physical therapists, and speech-language pathologists
Recreational therapy to help patients get back to the activities that bring them joy and fulfillment
Day trips, community outings, and social activities to help build confidence in "real world" settings
Psychology services
and more
DISCOVER SCI/D Patient Education program
DISCOVER SCI/D is an educational program developed to help persons with spinal cord injury/disease (SCI/D) and caregivers understand more about a patient's body after a spinal cord injury or disease diagnosis. This includes practical information, advice, useful tools, techniques, and additional resources to help you thrive.
Outpatient rehabilitation
Outpatient care often follows inpatient hospitalization, but patients may benefit from these services at any time during their recovery. Treatment plans are individualized based on the patient's personal needs and goals so we can help them achieve the highest level of functioning and quality of life.
Program highlights
Our outpatient centers boast state-of-the-art facilities with open exercise gyms, private treatment areas, and the latest rehabilitation equipment. Unique offerings like robotic exoskeletons, state-of-the-art gait-training systems, and dry needling are also available at many of the centers.
Services vary by location and may include:
Physician services lead by doctors specializing in physical medicine and rehabilitation (physiatrists). Physiatrists, therapists, and other medical specialties assess a patient's needs and develop a plan to combine appropriate rehabilitative and medical treatment.

Care from a neuropsychologist who specializes in helping patients cope with any psychological impacts of living with a spinal cord injury

Physical therapy, during which physical therapists with specialty training in spinal cord injury treatment work with patients to facilitate neurorecovery, improve mobility, and overall independence. Patients benefit from:

Mobility training, including transfers and gait training, as appropriate

Comprehensive options for assistive devices, such as wheelchairs, cushions and others

Advanced equipment to maximize recovery and functional independence, including the EKSO exoskeleton, standing devices, and Functional Electrical Stimulation (FES) bikes

Occupational therapy to help enhance patients' daily living skills to optimize their independence at home and in the community. As part of the interdisciplinary team, our occupational therapists work with patients to regain strength and learn adaptive techniques to complete their daily living skills. Some of the daily living skills patients may work on are self-feeding, grooming, bathing, dressing, toileting, cooking, and transfers. Some patients also benefit from our specialized services, including:

Upper extremity robotics

Assistive technology assessment and implementation

Speech-language pathology to address any challenges with speech, cognitive-communication, voice, or swallowing disorders. Specialty services may involve:

Aphasia clinic/aphasia mentorship program

Augmentative/alternative communication clinic

Cognitive-communication therapy

Group speech therapy

Individual motor speech therapy

Language and cognitive-communication therapy

Swallowing clinic

Voice disorders therapy

Recreational therapydesigned to help patients identify and return to the events, activities that fulfill them and promote overall healing and wellness, including adaptive sports and fitness programs

Rehabilitation engineering with assistive technology, home evaluations, driver training, and devices that help patients achieve their highest level of mobility and independence with activities of daily living (ADL)

Specialized clinics, including a concussion clinic, seating and mobility clinic, spasticity clinic, and others

Support groups for patients and their family and friends

Urology services, including a urodynamics laboratory
Our locations
Inpatient locations
Distance from Change locationEnter your location
102 Irving St. NW Washington, DC 20010
5601 Loch Raven Blvd. Main Hospital Building 5th Floor Baltimore, MD 21239
Additional information
Research
Our MedStar NRH SCI program is one of just 18 model spinal cord injury systems in the U.S., a comprehensive program with research, treatment and training components helping to develop critical improvements in SCI/D rehabilitation. In addition, the MedStar NRH Rehabilitation Research and Training Center (RRTC) is focused on neurogenic lower urinary tract dysfunction, which serves people with SCI/D and other neurologic impairments that may lead to neurogenic bladder dysfunction.
MedStar NRH is also home to numerous other federally and privately funded research projects, assuring that our practices are focused on ways to improve the health and lives of people living with SCI/D. Many of our clinicians are national and international leaders in SCI/D care and research and are able to bring their breadth of knowledge to quickly benefit the patient.