Inpatient Rehabilitation | MedStar Health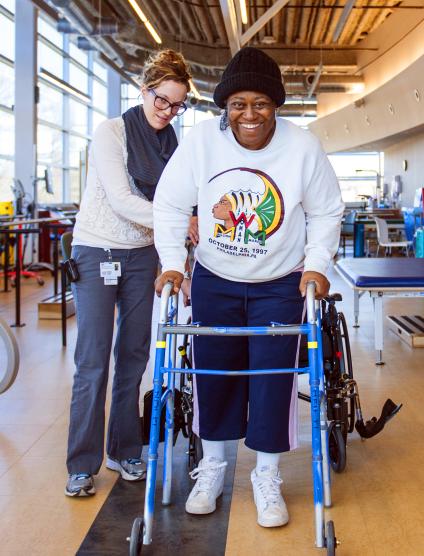 At MedStar Health, we offer inpatient rehabilitation for a full range of medically complex neurological and orthopedic injuries and conditions.
During your inpatient stay, our multidisciplinary team will manage your medical complications, build your strength, and help you begin the healing process through intensive therapy and many other special therapy services. No matter how complex the condition is, our therapeutic goal for all patients is to ensure that they achieve their highest level of independence so they can thrive at home and in their community.
Our nationally-recognized team of experts provides inpatient services at two hospitals throughout the region:
Both of our inpatient rehabilitation facilities are accredited by the Commission for Accreditation of Rehabilitation Facilities (CARF). This accreditation highlights our commitment to delivering the highest quality of rehabilitative care with experts in physical medicine and rehabilitation, nursing, and comprehensive physical, occupational, and speech therapies.
Inpatient rehabilitation programs
We offer a variety of specialty rehabilitation services, many of which are CARF-accredited as Specialty Programs. Program offerings may vary by location.
Rehabilitation care team members
Our programs are led by nationally-respected rehabilitation experts with years of specialized experience and training, and may include*:
Physical medicine and rehabilitation physicians (physiatrists)

Neurologists

Rheumatologists

Cardiologists

Nurse practitioners

Physician assistants

Rehabilitation nurses

Physical and occupational therapists

Speech-language pathologists

Psychologists and neuropsychologists

Social workers and/or case managers

Rehabilitation engineers

Therapeutic recreation specialists

Exercise physiologists

Music therapist

Dietitians

Educators
*Team members may vary by location.
Together, we'll customize a rehabilitation plan to maximize our patients' physical, behavioral and cognitive abilities so they can return to their community, families, and everyday lives. The patient and family are also considered integral members of the team, and we encourage families to visit and participate in the program when appropriate.
Our locations
Washington, D.C.
MedStar National Rehabilitation Hospital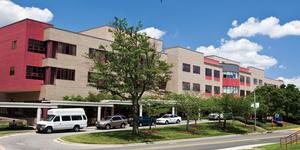 102 Irving St. NW
Washington, DC 20010
Admissions: 202-877-1152

Recognized as one of the best rehabilitation hospitals in the nation, MedStar National Rehabilitation Hospital has been at the forefront of Rehabilitation Medicine since its opening in 1986. Our mission of Adding Life to Years® has not only propelled the growth of our hospital, it has also allowed us to take on some of the nation's most complex cases. Our patients benefit from individualized care that leverages state-of-the-art technology and advanced medical treatment based on the latest research that we're conducting through our research partnership with Georgetown University School of Medicine.
MedStar Good Samaritan Hospital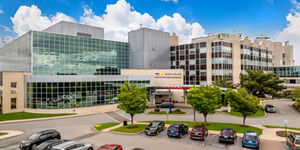 5601 Loch Raven Blvd.
Main Hospital, 5th Fl.
and O'Neill Bldgs.
Baltimore, MD 21239
Admissions: 443-444-4701

The Inpatient Rehabilitation Center at MedStar Good Samaritan Hospital features a team that offers expert, specialized care for patients with medically complex conditions, including but not limited to: amputations, brain injuries, orthopedic injuries, spinal cord injuries, and strokes. Our 60,000-square-foot center offers the latest in world-class rehabilitation care, enhancing our patients' experience with a healing environment, compassionate caregivers, innovative technology, and expert practices.
Looking for expert rehabilitation care?
Physiatrists or rehabilitation physicians, are nerve, muscle, and bone experts who treat injuries or illnesses that affect how you move. By providing an appropriate treatment plan, rehabilitation physicians help patients from pre-teens to geriatrics stay as active and functional as possible at any age. Their broad medical expertise allows them to treat disabling conditions throughout a person's lifetime. Meet our physiatrists below.
What to expect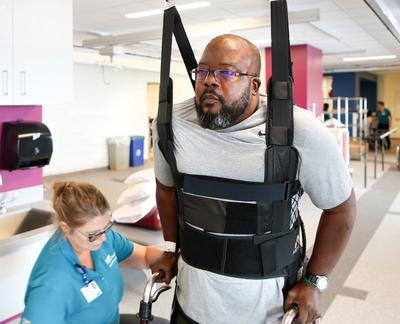 Effective rehabilitation requires a careful balance of therapy and rest. Throughout the day, your schedule will include opportunities for both. Typically, therapy sessions occur between 7 a.m. and 4 p.m., although your individual schedule may change from day to day. On average, patients receive three hours of physical, occupational, and/or speech therapy, five days per week.
When you are not in therapy, you are given the chance to practice all the skills you have learned so that you can reap the full benefit of your rehabilitation stay. We encourage members of your family to make arrangements to attend therapy sessions, classes, and support groups, so they can follow your progress and offer their support.
A typical day at inpatient rehabilitation
Morning: Your rehabilitation nursing team will give you medications and assist you as you prepare for your day's activities. Your nurse or therapist will assist you with your activities of daily living, or ADLs, including grooming, bathing, dressing, and having breakfast. As a patient, you should plan to dress in regular clothing, including shoes, so that your therapy closely reflects how you will function in your home environment. You will then attend morning therapy sessions.
Noon: Break for rest and lunch. If needed, a therapist may work with you during your lunch on swallowing and eating skills.
Afternoon: You'll continue therapy sessions and educational activities until 4 p.m.
Evening: Dinner and visits with your family and friends will round out your day. Informal activities may take place in the evening as well.
Admissions and discharge
Admissions
Because insurance coverage varies for our services, a pre-admission financial screening is completed to determine your insurance benefit. Our admission coordinators will help to obtain authorizations and pre-certifications. We can also offer financial counseling for families who may need to make alternate financial arrangements.
To be admitted to inpatient rehabilitation care, patients must meet several important criteria. Patients must have:
A physical condition that requires at least two rehabilitation services, such as physical therapy, occupational therapy, and/or speech-language therapy.
The ability to follow instructions, learn, and remember new skills.
The ability to participate in at least three hours of therapy a day, five days a week.
Reasonable plans for a post-rehabilitation discharge to the community.
To learn more about referring a patient or family member, please call an admissions liaison.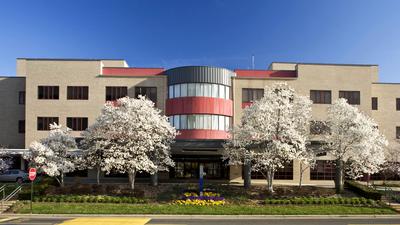 Admissions at MedStar National Rehabilitation Hospital
Call 202-877-1152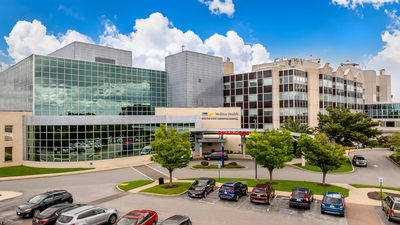 Admissions at MedStar Good Samaritan Hospital
Call 443-444-4701
Discharge
While an inpatient hospital stay is an important step, it's just one of several steps in your rehabilitation—and you'll find all you need right here. Once you have completed your course of inpatient rehab, you may benefit from ongoing services. Ongoing rehabilitation includes home care, outpatient, and subacute levels of care. The goal of each level of care is to maximize your level of function and teach you and your family to cope with the limitations of your illness or injury.
Home care provides nursing, therapy, home health aide, and social work services in a home setting. Services are ordered by your discharging physician and may include home care through MedStar Health Home Care. Your progress will determine the frequency of visits and length of service.

Outpatient care consists of therapy services and specialized treatment to assist you in your recovery. Medical services, such as lab work and physician follow-up, are also part of this level of care. At MedStar Health, we provide ongoing physical and occupational therapy at more than 50 outpatient clinics throughout the region. Please visit MedStar Health Physical Therapy to find a location close to you.

Subacute care is another inpatient level of care, such as a skilled nursing facility. It is designed to meet the medical and rehabilitation needs of patients who no longer require the intensity of inpatient hospital care, but are not ready to return home. You will receive medical follow-up, daily nursing care, and therapy as recommended by the subacute staff.
Frequently asked questions
Why should I recover at a rehabilitation hospital instead of a nursing home?

Studies show that patients who receive early and coordinated medical and rehabilitation care in the inpatient hospital setting experience better clinical outcomes and quality of life than those who recover in a skilled nursing facility. Rehabilitation hospitals provide 24/7 access to rehabilitation nurses under the direction of an onsite physician and must meet rigorous standards for accreditation, including three hours of intensive daily therapy. All of these factors can contribute to shorter hospital stays, fewer hospital readmissions, and enhanced quality—and length—of life.

Will my family and/or caregiver be able to meet with my doctors, therapists, and nurses?

Yes! We are always available to you and your family to answer questions.

How long will I need inpatient rehabilitation care?

Each patient's needs are very different. A tentative discharge date will be set during your first team conference and will be based on your specific needs. Your case manager will discuss this with you.

Is inpatient rehabilitation covered by insurance?

We proudly accept most major health plans. If you are unsure about your coverage, please call your insurance provider. Insurance is collected before scheduling services.
Looking for other rehabilitation services?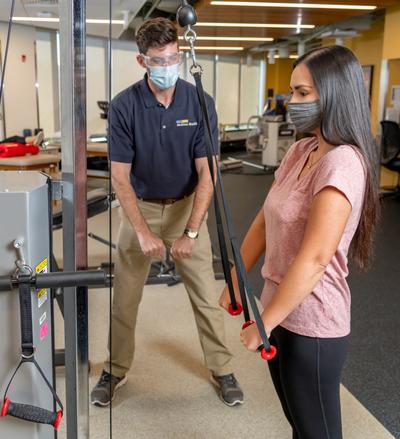 We offer the very best in rehabilitative care, including:
Inpatient rehabilitation programs at two hospitals

Innovative day treatment program

50+ outpatient centers services

Partnerships with quality skilled nursing facilities

Home care through MedStar Health Home Care