Orthopedic Rehabilitation | MedStar Health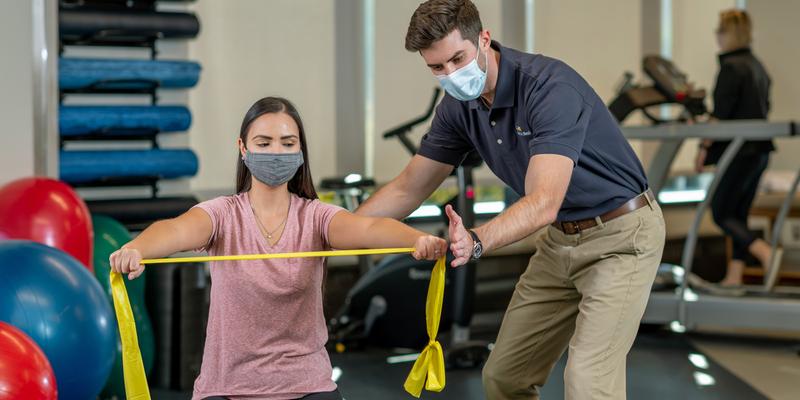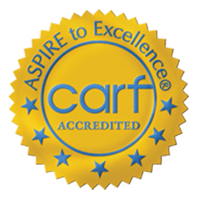 At MedStar Health, our Orthopedic Rehabilitation program offers therapeutic services for adults, children, and adolescents with a variety of orthopedic injuries and musculoskeletal conditions. In partnership with the orthopedic experts at MedStar Health, our rehabilitation specialists develop individualized treatment plans to help patients recover from trauma or disorders affecting the back, elbow, foot, hand, hip, shoulder, and other parts of the body. For patients undergoing surgery, we can help maximize your recovery by working with you before and after your procedure. For others, rehabilitation can help to delay or eliminate the need for surgery altogether.
Our inpatient rehabilitation program at MedStar National Rehabilitation Hospital (MedStar NRH) is accredited by the Commission on Accreditation of Rehabilitation Facilities (CARF), highlighting our commitment to excellent care. And with a network of over 50 outpatient clinics, we make it convenient to get seamless, coordinated physical therapy close to where you live and work.
Inpatient rehabilitation
The Orthopedic Rehabilitation program at MedStar Health offers inpatient services that focus on restoring the highest level of function for patients recovering from surgeries and conditions affecting the musculoskeletal system, including but not limited to:
Arthritis
Cancer surgery
Hip-fracture surgery
Joint replacement
Multiple orthopedic traumas
Our doctors, nurses, and rehabilitation specialists work with the latest technology to provide complete care, from diagnosis, treatment, and surgery to recovery and rehabilitation. A hallmark of the program is early intervention following injury or surgery, which helps ensure a speedier and more positive recovery.
Our inpatient services combine medical treatment with a multidisciplinary therapeutic approach that is designed to aid in a safe recovery and transition back to everyday activities while preventing secondary complications. Our goal is to help patients return to a pain-free, active lifestyle, whether that involves recreational hobbies, work, or competitive sports.
Program highlights
Each patient benefits from an individualized rehabilitation plan that considers their goals, strengths, and current limitations. Our program is designed to get patients back in action safely by empowering them with the resources and tools they need to care for themselves as they transition back to their home and community.
To maximize our patients' physical abilities and overall function, our program may include*:
A team approach involving specialists in physical medicine and rehabilitation, orthopedic surgery, internal medicine, and rheumatology manage patient care
Rigorous physical and occupational therapy for an average of three hours a day, five days each week
The most advanced diagnostic and therapeutic equipment, including ZeroG®, a robotic body-weight support system that gives our patients the confidence and security they need as they relearn to walk and rehabilitate from injury
Custom design and fitting for prostheses, orthotics, and assistive devices onsite
Specialty services, including skin care, pain management, and work-related assistance
Rehabilitation engineering, which allows our engineers to create adaptive equipment to assist in activities of daily living and recreation
Patient and family member education and support in preparation for discharge
Care coordination from a dedicated case manager or social worker who helps the patient and their family understand the recovery process and consider the options as the patient progresses
*Services may vary by location
Preparing for discharge
Our team works closely with you and your family from admission through discharge to ensure you have the appropriate care, services, and resources as you transition to each level of care. After inpatient rehabilitation, you may benefit from outpatient services through MedStar Health Physical Therapy, skilled nursing facilities, or home care through MedStar Health Home Care. We're here for you whenever and wherever you need us with outpatient clinics located throughout Maryland, Northern Virginia, and Washington, D.C.
Program outcomes
Our orthopedic rehabilitation services are enhancing the lives of the people we serve. Learn more below.
Outpatient rehabilitation
Whether you have knee pain or are recovering from a complex bilateral joint replacement surgery, our convenient outpatient offices offer comprehensive services to help you rebuild strength and function so you can enjoy your life to the fullest. Our physical therapists and occupational therapists care for individuals who have had amputation, hip fracture, joint replacement, or cancer surgery. We also treat a wide range of orthopedic conditions, addressing:
Amputation
Arthritis
Back and neck pain
Degenerative joint diseases
Ergonomic-related conditions
Foot and ankle injuries (e.g., bursitis, plantar fasciitis, and common strains and sprains)
Hand and upper extremity disorders (e.g., rotator cuff injuries, tennis elbow, and others)
Hip and knee conditions (e.g., dislocations, fractures, torn ligaments, and more)
Pediatric conditions (in Washington, D.C., locations only)
Pre and post-operative rehabilitation
Repetitive motion disorders (carpal tunnel syndrome, tendonitis, and others)
Sports and performing arts injuries
Work-related injuries
Other orthopedic disorders
Program highlights
MedStar Health offers the most comprehensive medical rehabilitation outpatient program in the region, giving patients access to:
An array of services delivered by a multidisciplinary team of board-certified medical rehabilitation physicians, psychologists, physical and occupational therapists, and speech language pathologists
Personalized care tailored to patients' specific goals and expectations
State-of-the-art facilities with open exercise gyms, private treatment areas and the latest rehabilitation equipment
Specialty services to ensure patients achieve their maximum level of work, sports, or performance capability — and to prevent further problems. Services vary by location and may include:

Acupuncture

Concussion clinic (learn more about our Brain Injury Rehab program)

Dry Needling
Massage therapy
Environmental restructuring
Hydrotherapy
Injury prevention
Skin care management
Manual therapy
Pain management
Personal training
Provision of durable medical equipment and assistive technology
Patient and family education
Post-surgical rehabilitation
Supportive psychotherapy and counseling
Specialty programs
Foot orthotics evaluation and casting
Pain in the spine and lower extremities can result from a single injury or the cumulative effects of abnormal foot function over time. Custom foot orthoses, also referred to as orthotics, support the foot and improve alignment in the lower extremities during standing and walking. In combination with exercises and patient education, orthotics can help improve the position and function of the lower extremities, thereby reducing pain.
We offer comprehensive foot orthotics evaluation and casting services to persons with acute or chronic pain. Foot orthotics evaluation and casting services are provided by trained, experienced physical therapists. These services include:
Performing full biomechanical assessment of the lower body, from the foot to the spine
Comprehensive evaluation of the person's standing, walking, and running body mechanics
Foot casting—making a mold of the foot to manufacture a custom foot orthosis (insole for the shoe)
Providing custom-made orthoses to improve body symmetry, alignment, and balance
Patient education and training
A prescription from a physician is generally required for foot orthotics evaluation and casting services.
Inpatient locations
Distance from Change locationEnter your location
102 Irving St. NW Washington, DC 20010
5601 Loch Raven Blvd. Main Hospital Building 5th Floor Baltimore, MD 21239