Clinic for Concussion & Traumatic Brain Injury (TBI) | MedStar Health
A concussion is defined as a mild traumatic brain injury (mTBI), which can occur with or without a direct blow to the head and/or body, and may or may not result in loss of consciousness. Concussions can be the result of athletic activities and sports, work accidents, motor vehicle accidents, or falls.
The main difference between concussion (mTBI) and a complete traumatic brain injury is that with concussion there is a rapid-onset of short-lived neurologic symptoms, rather than structural damage to the brain. Some of these neurologic symptoms include headache, dizziness, blurry vision, imbalance, fatigue, change in sleep problems, and cognitive issues such as with memory and organization. Our experienced, concussion management specialists encourage you to have all suspected concussions evaluated. The primary risks of not receiving a medical evaluation may include:
Increased risk for severe brain injury or even death

Prolonged symptoms
Difficulties with schoolwork and other activities
Delayed return to sports or other physical activities
Signs and symptoms include:
Appears dazed or stunned
Answers questions slowly
Loses consciousness (even briefly)

Exhibits moody behavior or personality changes
Can't recall events prior to hit or fall
Headache or pressure in head
Nausea or vomiting
Balance problems or dizziness
Double or blurry vision
Sensitivity to light or noise
Feeling sluggish or foggy
Concentration or memory problems
Does not feel "right" or is feeling "down"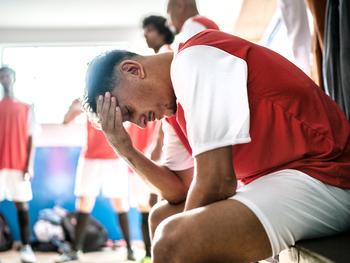 Consistent with the Maryland and Washington, D.C., athletic concussion prevention laws, athletes suspected of suffering a concussion should remove themselves or be removed from the game or practice immediately, regardless of how mild it seems or how quickly symptoms clear. Continuing to play without medical clearance leaves athletes vulnerable to a more severe brain injury or, rarely, death.
Be aware that symptoms and signs may not appear immediately after the injury and can take hours or days to fully appear. Because athletes may not report their symptoms, coaches, teammates, and parents need to be educated to recognize them and seek appropriate assistance.
Our team offers highly specialized services for people suffering from the lingering — and often life-altering — results of mild traumatic brain injury (mTBI). Our staff provides the correct treatment to those who need help with physical and/or cognitive impairments associated with concussion but do not require hospitalization.
Concussion evaluation and management
Our specialists use the results of post-concussion testing to develop and individualized management program to monitor and track your recovery. The post-concussion program provides a state-of-the-art, medically based plan with clear guidelines to support timely and safe return-to-play and appropriate accommodations for school or work.
The MedStar Health Concussion Clinic includes an assessment by a physician. At some sites, evaluations may be conducted by other trained healthcare professionals.
Evaluation includes:
Balance testing
Neurologic examination
Neuropsychological assessment
Review of medications
For athletes, if previous screening was done with a baseline neurocognitive test during a pre-participation physical, then testing may be repeated
The physician will consult with the patient after the evaluation to create a treatment plan, which may include referrals for rehabilitation treatments or further medical consultations, such as:
Physical therapy for post-concussion management and vestibular therapy
Occupational therapy for visual retraining and return to driving
Speech-language pathology for cognitive therapy including return to work and return to school
Specialty services as needed, including neurology and neuropsychology
Recommendations are made about:
Return to school, sports, and work
Accommodations for school or work, if appropriate
Recovery period follow-up
Further treatment if symptoms do not improve as expected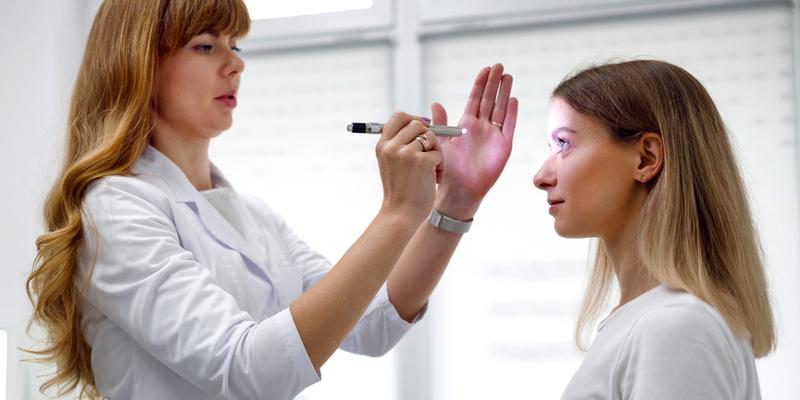 Baseline testing
We offer athletes a baseline neurocognitive assessment as part of a pre-participation physical exam upon request.
Medical records
To view and/or print your medical records including office notes and imaging reports, visit our online patient portal. To login to an existing account or create a new account, visit MyMedStar.
In the headlines: concussion risks in sports